This Megatrend Can Dwarf the Returns from My Dozen Winning Stocks
Aug 19, 2020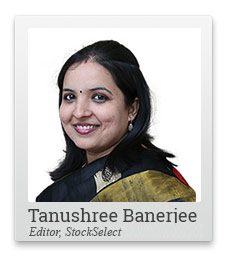 The Covid-19 lockdown phase will probably be remembered for popularising virtual learning.
Over last six months, toddlers have taken to preschool virtual classes like they take to their milk bottles.
Older kids, like my daughter, are conducting presentations online, like pros. This is something they would have otherwise done only at work.
But even for us adults, the time saved on travelling in a congested city, has been a boon in disguise.
For me, this meant ample time to read up and understand the technological terms that are becoming commonplace in corporate communications.
--- Advertisement ---
Here's an urgent profit opportunity from us that no mainstream media is revealing...

The #1 Stock for 2021.

...An innovative stock with the industry giants chasing it for its technology to touch millions and millions of people every day.

It serves several clients across the globe, but what got me is this...

The stock is leaving all its competitors behind despite the COVID crash, and now the price has already started to move.

There's actually one more reason why this stock could take off and make its early investors rich.

It's revealed here in this note with transparency.
------------------------------
No, I don't mean the usual tech-heavy presentations of companies like Infosys, Wipro etc. Nor do I mean businesses like defence or automobiles that experiment with new technologies every now and then.
Rather, I have been hearing what the CEOs of a hair oil company, a cancer drug maker, a regional bank, a logistics company, and a paint company talk about.
But what has fascinated me most is the leapfrogging in education technology (EdTech).
I am not referring to startups like Byju's and Unacademy which have raised billions in recent months.
Instead, there are steady tech businesses that are using artificial intelligence, machine learning, blockchain, robotics to give stiff competition to Zoom and Microsoft in education technology.
I believe these companies have the potential to offer mouth-watering returns to long-term investors.
--- Advertisement ---
Going Live on 30th September 6pm To Answer A Burning Question

Economies across the globe have collapsed.

However, despite all the weak economic data, the stock markets have rallied.

But how sustainable is this rally?

The burning question of the hour is

"Where are the Stock Markets Headed?"

And that is exactly where our upcoming live and exclusive free webinar will help you.

Join Nilesh Shetty, Associate Fund Manager, Equity Funds and I.V. Subramaniam, Director, Quantum AMC LIVE as they address your most pressing concerns...and try and fulfill your need for the next big investment opportunity.

If you are a serious investor, you cannot afford to miss this opportunity.

Register FREE for this upcoming webinar in 1-click
[Yes! I want to attend this Exclusive Webinar]

Yes, also send me your financial planning newsletter, Quantum Direct, free of charge.

Date: 30th Sept. | Time: 6pm | Venue: Your Computer
------------------------------
The Institute of Chartered Accountancy (ICAI) and several engineering coaching institutes in Kota, Rajasthan (popular for IIT JEE) adopted homegrown EdTech platforms this year. They aren't just teaching but also conducting exams remotely.
Most IITs and IIMs are conducting all exams on this platform in the current academic year.
I won't be surprised if India's National Education Policy 2020 is a powerful shot in the arm for such profitable EdTech businesses.
In fact, I would call this a megatrend that can last decades, growing at unprecedented rates.
I have had as many as 12 stocks delivering between 25% to 50% returns in the Covid-19 unlock rally over the past three months.
However, I am quite confident the returns from the education technology megatrend will dwarf these returns in the years to come.
UNLOCKED: Up to 3x More Gains During the Corona Crisis...
But is EdTech all I am reading about? Not at all.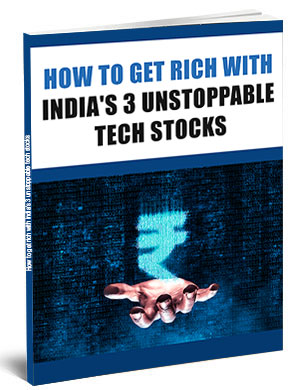 There are several other technologies that are leapfrogging in the post Covid world.
These companies will create enormous wealth for investors in the long-term.
I recently alerted my StockSelect subscribers about them in my special report - How to Get Rich with India's 3 Unstoppable Tech Stocks.
There is a lot more to the EdTech and other niche technology megatrends.
Write to me in the comments if you are following them too.
And stay tuned for more updates from me on exciting technologies.
Warm regards,

Tanushree Banerjee
Editor, StockSelect
Equitymaster Agora Research Private Limited (Research Analyst)
PS: Get access to a copy of my special report on my top 3 tech stocks by clicking here.
Recent Articles