How to Maximise Profits from Smallcaps while Minimising Losses
Aug 19, 2021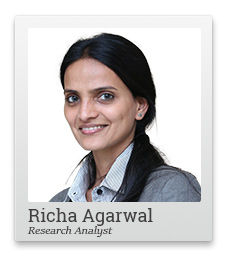 I hope the rally in smallcaps has brought you some great returns. It certainly has for our smallcap recommendation service Hidden Treasure.
After a trying period starting January 2018, our approach to be bet on solid companies and wait the volatility out, has yielded great returns.
Some of you might be anxious when the next peak is due in smallcaps. And if it's time to convert paper profits into real profits.
Well, let me tell you this. When to sell is one of the toughest and trickiest decisions, even for the stock market geniuses.
You may sell a winning position, only to see it double or triple over next few days after your exit.
In the worst case, you may end up losing all paper profits if you wait for too long and the markets correct.
A lot of wisdom and validation in this regard often comes in hindsight.
It helps to have a framework to hold on to the gains and avoid potential losses.
Last week was a stern reminder of this.
--- Advertisement ---
Watch this Before Investing Your Money in EV Stocks

On Monday, we revealed this massive 15x opportunity in electric vehicles.

And also shared the details of 3 EV stocks to ride this mega opportunity.

Now, these are not typical EV stocks. Instead, these are what we call the backdoor EV stocks.

As per our research, the best way to ride the 15x EV wave is through these 3 stocks only.

You can get full details by watching this video...
------------------------------
The stupendous run in smallcaps came to a temporary halt as BSE rolled out a circular with new surveillance measures for certain stocks. It proposed a weekly, monthly, and even quarterly price limit on stocks in the space.
In a knee jerk reaction, the smallcap index corrected. Individual smallcaps lost a significant part of the gains made in the rally so far. Exit triggers were pushed to avoid further damage.
A follow up clarification by the BSE that the limits would be applicable to only stocks below a market cap of Rs 10 bn came as a breather and we saw a recovery.
These events highlight the fragility of markets and how critical it is to protect the downside.
A lot less time is devoted to exiting - one of the most crucial factors that determines returns - compared to finding the next big winner.
And that could be a big downer for your portfolio's performance.
Is there a way to make the most of the momentum in smallcaps, and protect downside too?
With smallcap index touching lifetime highs, and a lot of our smallcap positions meeting their target prices, this is a question my team and I have been trying to address.
Last week, with the earning season done, we rolled out a big decision in this regard.
We tweaked our selling strategy.
While fundamentals remain the mainstay for entering and holding stocks, we decided to introduce stop losses for big winners where the margin of safety in valuation has shrunk or where valuations have run ahead of fundamentals.
We partially exited six positions with handsome gains.
This isn't a pure technical or a system based approach. We are not just exiting because gains have been made.
--- Advertisement ---
[Alert] Sell These 3 Stocks Immediately

These 3 stocks are ticking time bombs in your portfolio.

It is very likely that you could be owning these 3 overvalued...

fundamentally weak... ready to crash stocks... in your portfolio today.

Because many stock brokers have painted rosy pictures of these stocks. But the reality is starkly different.

If the market crashes, then these stocks could wipe out your wealth.

You should get rid of these stocks as soon as possible.

Click her for full details of these 3 landmines
------------------------------
We are considering factors like the downside risk versus upside potential, insider activity (buying or reducing stake), the industry scenario, management guidance, and competitive pressure while making any decision.
'What lies ahead for the business and what could it mean for the stock'?, is still the overarching factor.
For instance, we have not made any exit in our biggest winner in the last one year. That stock is up by over 400% in one year and 3 months and is already well ahead of the initial target price. We believe the business is witnessing structural tailwinds and there is a lot more upside left in it.
This stop loss limit is especially pertinent in cases where gains have been too sharp too soon and the stock remains vulnerable to sentimental correction.
For stocks falling in this zone, and where fundamentals and future guidance is positive, we have made only partial exits.
I believe this strategy of letting the winners run and having a framework to minimise downside is the closest to having your cake and eating it too.
It allows you to book existing gains, ride any potential upside, protect the downside, and have a balanced portfolio from an asset allocation perspective.
Will this tweak help us achieve the Holy Grail in investing - pick and ride winners, and exit each one just in time when it stops working?
If only investing was a pure science, an equation with predefined variables to get the perfect output!
I don't think that we may not get a perfect exit in each position we sell this way.
And that's okay.
We believe this approach is the best to optimise investing results. It makes the most of the fundamental approach and the momentum in smallcaps. It will do better than a pure ruled based or hard core value investing approach.
Let me know if you agree. Write to me with your thoughts.
Instant Updates: Join Our Telegram Channel and Get Instant Updates
One Last Thing...
I would like to share what I expect from small-cap stocks going forward.
I recently recorded a video on this topic and I would like you to watch it.
In the video, I've said that I believe there are still opportunities in the smallcap space where great returns could be made.
In fact, this week, I published a recommendation report on a pharma company where profits have grown nearly twice as fast as revenue.
The company fits well on all the three parameters - fundamentals, growth, and margin of safety. With huge scale of economies, a robust R&D, and a vertically integrated business model, I expect profits to grow further. The best part is, the stock is still in the buy zone.
For more such updates in the smallcap space, stay tuned.
Warm regards,



Richa Agarwal
Editor and Research Analyst, Hidden Treasure
Recent Articles