Why I Broke My Own Allocation Rule for this South India Based Smallcap Company...
Aug 20, 2019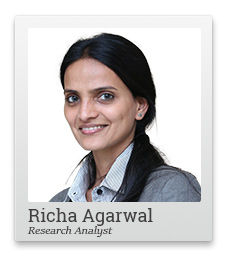 NBFCs are facing a crunch in liquidity which is like their lifeblood for survival...
Builders are exiting some of the country's biggest realty markets...
Hard pressed to find growth opportunities, the big auto companies are planning to sail through the slowdown by cutting the costs. Layoffs are hogging the headlines. Sending SOS to the government has become fashionable now with Maruti Suzuki and M&M joining the trend...
If you go by the financial dailies and channels, the economy and India Inc. are not in a good shape.
--- Advertisement ---
Ex-Swiss Investment Banker Reveals His Biggest Investment Strategy in 4 Free Video Classes

Rahul Shah, ex-Swiss investment banker and Co-Head of Research at Equitymaster, is hosting a series of 4 free video classes for his readers, where he will reveal the details of something he's been working on for years…

The Double Income Project…

Rahul will show his readers, step-by-step, how to dramatically increase their income, potentially even double it…in what he believes is the earliest amount of time possible. a few short years.

For instance, if you make Rs 50,000 a month…Rahul's goal is to show you how to take it to Rs 100,000 in the long run.

Or if you make Rs 100,000…Rahul will show you how you could potentially increase it to Rs 200,000 in the long run.

This is different from anything Rahul Shah has ever done before – there's nothing to pay, no service to subscribe to and no forms to fill to attend these classes.

Just click here to sign up for the free video classes.
------------------------------
Real estate, NBFCs, auto sector...the critical sectors that matter a lot to the Indian economy are reportedly down in the dumps.
The mid and smallcaps have crashed.
I would not blame you if you think that it's all gloom and doom for markets.
If reading these dailies and watching financial channels were the only thing I was doing, I would believe that too.
But then, through my travels, I'm lucky to see the real picture and capture the opportunities that the mainstream media is not bothered about.
I have a firm faith in my 'boots on the ground' approach rather than arm chair analysis. I have had the chance to visit many companies' plants and managements in the smallcap space.
And I believe this is the single most important factor that helped Hidden Treasure generate an 'alpha' - the service has beaten benchmark indices by nearly 2.5 times since inception.
The Double Income Project: The Lazy Man's Guide to Doubling Your Income in The Long Term
Of the many smallcap companies I have met, there are a few that are first among equals.
Their stories do not end with the target price being met...Or the stock generating expected returns.
Page Industries was one such stock. We did not recommend a 'Sell' view on the stock when the stock doubled from the recommendation price of Rs 305. Knowing the company and management personally through one on one meetings helped us find our first multibagger.
But then that's a story you all already know.
Today, I want to share with you another opportunity which has the potential to be next Page Industries. And which the market is yet to discover.
It's been over two years since I recommended this smallcap company based in Hyderabad.
It has met my original target price. But I believe this is just an initial milestone for the stock.
Having met the management, and following its journey over this period, my conviction in the company has only grown with time. So much so that for the first time, I broke my rule of limiting allocation to 2%- 3% to a single stock. Recently, I recommended subscribers to increase allocation to 5% of their portfolio.
--- Advertisement ---
Watch this Video Now And You Will Stop Worrying About Money...

If you are concerned about money, then you MUST watch this exclusive video right now.

Because in this video, Richa Agarwal, Head of Small Cap Research, talks about stocks that have made a select group of people Crorepatis.

They invested in just one stock and ended up becoming Crorepatis in the long run.

In this video, Richa also reveals her unique formula to identify such potential RARE stocks.

Plus, she also discusses her special report, 'One Stock Crorepati: How to Get Rich With This Little-Known Indian Stock'.

This video is now available for your viewing...

This video could be taken down any time soon. So, hurry…

Click here to watch the video right away…
------------------------------
Here's the story...
From being a proxy play on consumer discretionary segment for a long time, this company has recently shifted its focus to the Rs 4 trillion food and FMCG segment, where the margins are even better. With clients like HUL, Cadbury and Amul in its kitty, it's already off to a flying start. The runway and potential profits are huge.
But the management is not willing to rest at this.
The team is under discussions with clients like Pepsi, Coke and food delivery apps like Zomato and Swiggy. If all goes well, it could open a whole new market segment for the company to benefit from. And the profits could potentially explode.
At a time when big companies are selling assets and putting capex on hold, the company has acquiring land to make the most of the upcoming opportunities. And all this while maintaining a dividend payout at nearly 35%.
You won't read or hear about this company in the newspapers or financial channels. Don't let that keep you from making the most of this opportunity.
To know more about this extra ordinary smallcap company, click here.
And stay tuned for more of such lesser known opportunities in the smallcap space.
Warm regards,



Richa Agarwal
Editor and Research Analyst, Hidden Treasure
PS: Dear reader, there are only 3 days left to register for the One Stock Crorepati Mega Summit where small cap expert, Richa Agarwal, will share details of her high-conviction Crorepati Stock. Registration for the summit closes soon. Claim your free seat here.
Recent Articles