100% Gain in 2 Months in a Small-Cap Stock! Is this a Sign of Things to Come?
Aug 20, 2020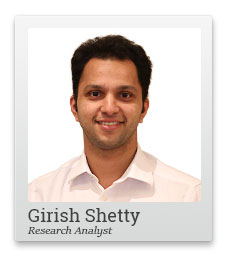 Ever heard of the term, 'hot streak'?
Sportsmen swear by it. They also call it being in 'peak' or 'prime' form.
It is when everything goes right. When everything you've planned goes exactly as it should or even better.
You can't call it luck alone. It is when your efforts pay off more than expected with a little bit of luck.
We're having our own 'hot streak' in the small cap space. After a difficult 2 years, post 2018, we're seeing a comeback in the smallcap space...and how.
Our thesis is being proven correct even better than we expected.
--- Advertisement ---
Good News: Our No.1 Stock Pick for 2021 has Already Started to Move

Our Head of Small-Cap Research, Richa Agarwal, revealed her top stock for 2021 just a couple of days ago.

...And now, the stock has already started to move. Meaning, it has begun to potentially make its early investors rich.

As the word spreads, there's a chance that this could move up RAPIDLY.

You Could Find the Complete Details of this Revolutionary Stock Here in this Note
------------------------------
I recently wrote about why we picked a particular small cap stock.
The stock was down 70% over the past 4 years. Was this due to some issues with the business? No.
In fact, sales and profits were growing.
The only reason for the correction seemed to be the pessimism surrounding smallcaps. This pessimism gave us a great opportunity.
If the management continued to execute well, it was only a matter of time before investors would notice.
Being conservative, we expected that to happen over the next 2 or 3 years.
But like I said, when you're on a hot streak, things go way beyond your expectations...and it has in our case.
REVEALED: How to Unlock Almost 3x More Gains During the Corona-Crisis...
The stock rose 50% in a month. It was a pleasant surprise, but we still knew there was a long way to go considering its cheap valuations.
The stock is up 100% in two months.
Hidden Treasure subscribers can login and access the report by clicking here: June 2020 Hidden Treasure report.
Does it mean that you can buy any smallcap expect a 100% return in quick time?
Not at all.
In fact, more than largecaps, it is very important to get your selection right in smallcaps.
--- Advertisement ---
4 Excellent Tech Stocks to Buy

The covid-induced crash induced havoc on the market...

However, there was one mysteriously calm person...

And in fact, he was ready to book double-digit gains very soon...

Who was this person?

How was he prepared for the covid-induced market crash?

And how did he book double-digit gains in the market rally that followed it?

Click Here for the Presentation
------------------------------
In the case of established large caps, you have a fair idea of the business and the management. You just need to wait for the valuations to come in your favor.
In small caps, all three factors are kind of unknown.
The business might be at a nascent stage. The management's execution capabilities during tough times need to be assessed. Also, like largecaps, you need to buy when valuations are strongly in your favor.
But if you get these 3 criteria right, the rewards can be huge. We've already seen that with our latest Hidden Treasure recommendations.
My colleague Richa recently wrote to you about the smallcap rebound.
I completely agree with her.
After a two-year slump, the recent rally in smallcaps might just be a sign of things to come.
I strongly believe the next rally will be led by quality small cap stocks. I hope you have positioned yourself correctly.
Warm regards,



Girish Shetty
Research Analyst, Hidden Treasure
Equitymaster Agora Research Private Limited (Research Analyst)
PS: Get access to our top small-cap stock recommendation here.
Recent Articles