A Fun Way to Multiply Your Profits and Decrease Your Losses
Aug 21, 2018
Editor's Note: Dear reader, I hope you are signed up for Rahul Shah's Accelerated Profits summit. It promises to be a fantastic event. It goes live in 3 days - if you are not signed up yet - take a minute to do it now: reserve your free spot by clicking here.
---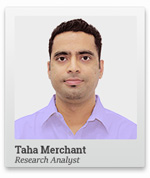 There are various ways you can approach stock investing.
The one I recommend is a rule or system based approach.
The accelerated profits system - created by my mentor Rahul Shah, is one of the best systems I have ever seen. In fact, I have dedicated my life's work to furthering this system.
But let me warn you, sometimes the rules can seem pretty funny.
For example, one of the rules in this system is that we don't hold a stock beyond two years. So, if a stock has been an open position and we haven't yet given a SELL on it, we exit at the end of two years.
SAIL, the public sector steel behemoth was one of the stocks to get cut like that. We closed the position - after it's two years were up - even though the stock was down 36% from its recommended price.
You should know that this is not the only stock we closed at a loss, though.
SAIL joins companies like Venus Remedies, Peninsula Land, Fedders Electric and Globus Spirits in the list that totals 5 loss making exits so far over the last four and a half years of following this system...
--- Advertisement ---


Few Copies Remaining…Have You Claimed Yours Yet?

Hundreds of our readers have already asked for their virtually free book, Equitymaster's Secrets: 2018 Limited Edition to be sent to their Indian postal address. We are running out of copies, and if you haven't claimed yours yet, you really shouldn't delay.

Claim your virtually FREE copy now.

*This offer will end very soon. Valid only until stocks last.
------------------------------
For value investors who swear by fundamentals, our choice of these four stocks might seem weird.
Considered individually, these are not the kind of stocks one would like to brag about at cocktail parties.
Instead, each of them looks more likely to suffer a permanent loss of capital than the average stock.
So, why then, are we recommending them, you must wonder...
Because - when held together as a group - these stocks change colours faster than a chameleon.
In other words, while individually they may appear risky... as a group, they are more likely to beat any market beating group of stocks.
Sounds funny, right?
Why would a stock appear risky when you hold it individually, but when in a group of similarly priced 20-25 stocks, they end up doing so well?
Let me explain...
As part of this system that accelerates both profits and losses, we recommend stocks at such a low price that even if there is a slight improvement in fundamentals, the stock prices just shoot up, letting subscribers exit at a good profit...
In fact, for the 5 stocks closed at a loss, we closed 32 stocks at hefty profits all within this two years period. And indeed, many of these in a much shorter time than that:
Agreed that not all stocks go up in price a great deal individually. In fact, there are some that are genuinely in trouble and may remain sideways or even fall still lower.
But that doesn't matter.
Because the system can generate a set of stocks that over all - counting losses and profits - can still end up multiplying your gains several times over.
Well, this is what value investing is all about and so is this system based approach to investing. Yes, we will have the occasional SAIL and other odd stocks that we close at a loss.
But we think it is much more fun to have a set of stocks that beat the markets regularly - than have to worry about getting those one or two stocks right.
With the right system investing can be more fun, less stress. In fact, our system is signalling that soon we will have 'buys' on a group of stocks that are best placed to recover from the current lows!
And in the next few months we expect returns from our accelerated profits system that could be MUCH bigger even than our previous market-crushing returns.
Happy investing,

Taha Merchant
Research Analyst, Microcap Millionaires
PS: Rahul Shah, the founder of the accelerated system, will be going live with a webinar where he will reveal the simple, solid system we use to make these skyrocketing profits. You are invited to attend the webinar for free - it will be held on 24th August @ 5pm. Reserve your free seat now.
Recent Articles