Why 1.2 m Indians Should Have Wished Buffett Happy Birthday
Sep 1, 2020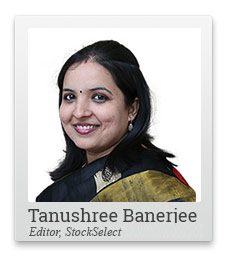 1.2 million Indians are in the limelight these days.
Regulators, RBI and SEBI, are worried about them.
They are driving penny stocks up 200% to 2000%.
And they have trounced seasoned super investors and legends with their profits in the stock market.
These investors marched into the virtual hallows of Indian stock markets, April 2020 onwards, armed with new demat accounts.
And over the past four months, they have been instrumental in the Sensex gaining 46%, BSE Midcap index gaining 56%, and BSE Smallcap index gaining 69%.
The timing of their stock market debut would have made a legend, who just turned 90, proud.
Warren Buffett celebrated his 90th birthday last Sunday.
There is good reason why, these 1.2 m Indians, along with the rest of us, should be sending Buffett the best birthday wishes.
--- Advertisement ---
The Smallcap Revival Summit

Join us on the evening of 20th May to learn,

• Why despite rallying over 100% since March-2020 lows... small-cap stocks are set for a massive rally over the coming months and years
• Details of our top 3 stocks to capture potentially huge gains from this upcoming small-cap rally
• And how to spot opportunities, even in the current market, with the potential to generate 200%, 400%, and even 900% long-term gains

Plus, there is a lot more that we are going to cover.

The summit is free to attend for Equitymaster readers.

But since there are limited seats, we would recommend you to register at the earliest.

Grab your spot for the Summit here. It's free.
------------------------------
It's none other than Buffett who said, 'be greedy when everyone is fearful'.
I believe, Buffett stands out from every other investing legend for two reasons:
His market outperformance over five decades, is the longest ever.
He is the only legend who has, via his own successes and failures, taught sensible investing to millions.
Unlike successful fund managers, Buffett's teachings are tailored for individuals who want to create wealth in the stock markets.
It doesn't matter if you are a trader or investor. Buffett has been a guiding light to both.
We at Equitymaster have been ardent fans and followers of Buffett ever since we can remember.
Our readers have been on a diet of Buffett's Owner's Manual and the key learnings from his shareholder letters for over a decade.
Get Details: We are Bullish on These 3 Little-known Stocks
But the new investors and traders, who have joined the tribe only in 2020, must pay particular heed to Buffett.
His sage advice could help them be selective in their purchases. It could also help build safety nets in their portfolios.
Most importantly, it could help them avert the terrible experience of losing their shirts in a market crash.
The last time he advised on risks to anyone who cared to listen, he saved many from one of the worst market crashes in history.
Buffett may have drawn some flak over the past decade. He hedges with derivatives. He has bought big banks and airline stocks. He has hoarded cash. He has avoided tech stocks.
--- Advertisement ---
[EXCLUSIVE] Webinar Invitation -
"Pandemic Impact. Economic Recovery. Investment Strategy - Insights Revealed!"

Date: May 21st | Time: 6pm | Venue: Your Computer

The Covid-19 crisis in India is said to be one of the biggest crises the country has ever seen.

Amidst this turmoil, investors are also questioning the future of their financial wellbeing.

In this exclusive webinar, Chirag & Sorbh will answer big questions like:

• How will the second wave of Covid-19 impact economic recovery?
• What asset allocation could you consider for uncertain times like this?
• Is the Indian stock market immune to the Covid-19 surge?

And many more...

Click Here to Register FREE for this Exclusive Webinar
[No Payments | No Credit Card | Absolutely FREE] | [Yes! I want to attend this Webinar]
------------------------------
But there is no denying a simple fact. This nonagenarian has been the most benevolent teacher to generations of individual investors.
Scores of fund managers and super investors today owe their success to Buffett. Mohnish Pabrai has attributed the snowballing effect of compounding to lessons from Buffett.
And it's quite possible that of the 1.2 million Indians, many will continue to create wealth for decades, following Buffett's principles.
So, here's wishing one of the best teachers we have known, a very long and healthy life!
Warm regards,

Tanushree Banerjee
Editor, StockSelect
Equitymaster Agora Research Private Limited (Research Analyst)
PS: Get access to my top 3 tech stock recommendations here...
Recent Articles