Are You Worried About Your Small-Cap Stocks? Here's What You Should Do Now...
Sep 3, 2020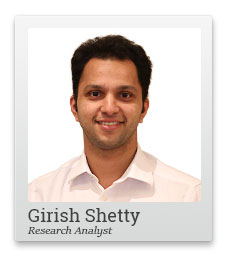 Do you get a bad feeling when you day doesn't start well?
Do you notice the same pattern follows for the rest of the day? Making mistakes that you normally don't? Being in a bad mood throughout?
On such days, you just want the day to end and start afresh the next day.
This is what many people in the Indian share market feel on Mondays. If the Monday starts on a bad note, they fear the worst for the rest of the week.
We had such a bad start this Monday, investors and traders won't forget it in a hurry. The BSE Sensex fell by more than 800 points (2.1%), its biggest fall in more than three months.
--- Advertisement ---
Govt's 257 Bn Rupees Boost for EVs- Your Chance for Potentially Wild Profits

A few days back, the government announced that it will be pumping a whopping 257 billion rupees into electric vehicle initiatives by 2025.

We urge you to become a part of the EV gold rush that's happening now and gain the early mover advantage.

We have closed in on 3 EV stocks which could potentially hand you over insane profits in the long run.

We will be revealing all the details in one of our upcoming special online event.

Sign Me Up For the FREE Event
------------------------------
The BSE Smallcap index did even worse. It fell by 4.4%. One reason for this fall was the Indo-China tensions at the border. Another reason floated was that of the change in margin rules by the regulator effective 1st September.
With such a sharp rise in the markets since March, there is an obvious question on the minds of investors - Is the party about to get over? Is it time to take your profits and run to avoid the next incoming crash?
What should you do in such a scenario, dear reader?
Here's a hint...
Think about how you reacted when the market fell sharply on Monday.
FREE Event: The Great Indian Wealth Project
There are usually two ways one reacts on such days of sharp correction.
Worry: There are certain stocks you are always worried about. You would've bought these stocks mostly on someone else's conviction. It might be a market favorite. The fundamentals may be deteriorating but the price would've run up.

If you have such stocks in your portfolio and it makes you panic during a sharp fall, it is time to have a relook at these stocks.
Calm: There is another set of stocks where a market rally or crash doesn't matter. In fact, during a crash you feel like buying more of these stocks. Why? You know these businesses are strong. They will be around for years to come. The only reason for a fall might be the general pessimism in the market.

You are right in being calm about these stocks. In fact, during market corrections, it also makes sense to shift from the first category to this category. You will do well in the long run.
--- Advertisement ---
What CNBC Won't Tell You...


The next 10 years would be a golden period for Indian investors...

The "Big Bull" Rakesh Jhunjhunwala claims it could be one of the largest stock market bull runs in India ever...

And veteran investor Raamdeo Agarwal says the S&P BSE Sensex could even reach 200,000 points in the next 10 years... All thanks to these...

Highly Powerful Wealth-Building Mega-Trends
------------------------------
We have been doing the same. Our focus has been to be in the second category in our Hidden Treasure stocks.
We've tried to do more of that in the Covid-19 crisis.
My colleague Richa gave a few pointers yesterday on how to pick stocks in a volatile market.
Our recent recommendations have all revolved around this thesis.
We continue to search for such profitable opportunities especially during days of distress like we saw at the start of this week.
Like we've seen in our recent picks, if we get it right, the rewards in such stocks can be huge.
Warm regards,



Girish Shetty
Research Analyst, Hidden Treasure
Equitymaster Agora Research Private Limited (Research Analyst)
PS: Get access to Richa Agarwal's top 5 essential stock recommendations by clicking here.
Recent Articles