Investment in securities market are subject to market risks. Read all the related documents carefully before investing
India's Third Giant Leap


Discover the Best Category of Stocks to Ride this Mega
Opportunity at Our Upcoming Special Event
Cochin Shipyard: Is the Risk Reward Equation Still in Favour of Investors?
Sep 4, 2023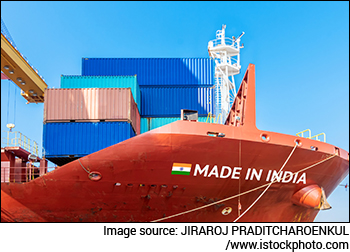 Is it possible to make a reasonably good judgement about a stock's future without understanding its business model?
It may sound surprising, but I think it is certainly possible. And we look no further than Warren Buffett for strong evidence.
David Gottesman, a director in Buffett's Berkshire Hathaway, was once travelling in a cab when his iphone slipped out of his pocket. This was back in 2016.
'I felt like a lost a piece of my soul', Gottesman told a colleague, who narrated this incident to Buffett.
He was surprised to learn that one of his friends was obsessed with a smartphone at this age. Gottesman, whose phone slipped out of his pocket, was in his early 90s back then. This intrigued Warren Buffett.
His hunch that iPhone is a very sticky product was further confirmed on his routine visits to ice cream parlours with his grandchildren. He observed that all his grandkids would be glued to their phones and would speak only when ordering ice creams or replying to a specific question from Buffett.
Upon further discussion with his grandkids, he also realised that iPhone tries hard to keep people within its ecosystem.
So, mixing his own consumer research with other factors like the company's financial performance, its cash flows, its management, and most importantly, its valuations, Buffett bought a huge stake in Apple few years back.
In fact, Apple is one of Berkshire Hathaway's biggest holdings currently and one of its most successful.
--- Advertisement ---
Investment in securities market are subject to market risks. Read all the related documents carefully before investing

Our Big Prediction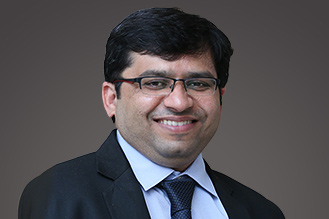 India is set to take a giant leap in terms of prosperity.

If things play out as our research suggests, then this leap could potentially generate wealth at a scale we've probably never seen before.

This is one of the biggest opportunities for investors in the recent times.

The stock market rally that we're seeing right now is just a small glimpse of what's about to come.

See Full Details Here
Details of our SEBI Research Analyst registration are mentioned on our website - www.equitymaster.com
---------------------------------------------------
Interestingly, it was Buffett himself who has confessed to not understanding technology businesses at all many times in the past. And he still doesn't understand technology to be honest.
I'm sure he has no idea of the software or the hardware that goes into making Apple products.
But he still went ahead and bought the stock because he felt very strongly about the product and the customer stickiness that Apple is trying to create.
You see, Warren Buffett uses his famous four filter technique before buying into a stock.
These are...
Do I understand the business?
Does the business have a moat or a long-term competitive advantage?
Is the business run by an honest and a high-quality management team?
Is the business available at a reasonable valuation?
Buffett was willing to forego the first filter for Apple, as long as the other three conditions were satisfied. And he will do it again if he is convinced a stock is a great long term investment...even if he does not understand the business that well.
So, my question is whether we can use the same approach to evaluate Cochin Shipyard, one of the hottest stocks these days.
Let's try...
We're not too worried about knowing the business in detail because even Buffett did not study Apple in detail before making his investment.
We know Cochin Shipyard is in the business of shipbuilding and ship repair. It has a long history and it seems to be doing a good job.
As far as the second filter is concerned, the company does have a competitive advantage.
It may not be a very strong moat but there is definitely some sort of moat here. Otherwise, the company wouldn't be debt free and wouldn't have a solid track record of being consistently profitable over the long term.
While the bottomline hasn't grown as fast as one would have liked, there is some growth. Besides, its long term average return on equity (ROE) of 14-15% isn't bad.
So, a long financial history, a zero debt balance sheet, and a consistent, above average ROE, points to a moat, although not as strong as Apple or perhaps HUL in the Indian context.
Now, let's move to the third filter. Does it have an honest management at the helm? Well, the company is a public sector undertaking (PSU) with the government owning close to 73% stake.
Although PSUs are known for their conservative stance, I don't think they can be accused of bad corporate governance practices where the management is trying to commit fraud of some kind and make itself richer at the expense of the minority shareholders.
There has been no such instance that has come to light in the case of Cochin Shipyard.
On the other hand, the management seems to have done a stellar job running the company and earning those consistent profits year after year.
--- Advertisement ---
Investment in securities market are subject to market risks. Read all the related documents carefully before investing

This Silvery-white Metal is a Potential Fortune Maker

This silvery-white metal goes inside almost all the electronic gadgets that you use: mobile phone, laptop, Bluetooth speakers.

Not only that... this metal also goes inside equipment used by large data centres, telecom towers, railways, planes, EVs.

We're talking about Lithium. Lithium is the new oil.

Our research has found the best way to tap into this rising demand of lithium in India.

Get Full Details Here
Details of our SEBI Research Analyst registration are mentioned on our website - www.equitymaster.com
---------------------------------------------
Therefore, it will be fair to say that Cochin Shipyard does have a good and honest management team at the helm.
Now, moving on to the fourth and final filter, is the stock of Cochin Shipyard available at an attractive price, especially after appreciating a whopping 140% in the last one year alone?
You see, Cochin Shipyard has great revenue visibility as its order book currently stands at close to Rs 210 billion (bn). This is an almost whopping 10x its FY23 revenues of around Rs 23 bn.
This was not the case until few years back. In fact, about five years ago, its order book was in the region of just Rs 50-60 bn whereas its revenues were almost at the same level as right now.
So, there's definitely more visibility now than there was few years ago. However, how much of it is already reflecting in the company's valuations?
Quite a lot.
The stock currently trades at a PE multiple of around 34x versus its long term median of just 10x.
However, due to a few operational and accounting challenges, the company's FY23 profits were below normal or below expectations.
Therefore, if you consider the company's normal earnings per share of say around Rs 45 that it had managed to achieve in FY20, FY21, and also FY22, then the current PE ratio drops to around 20x.
But a PE of 20x is still twice as expensive as its long-term average of 10x.
I believe that until few years ago, the stock was being valued as a value stock on account of its low growth in earnings and government ownership.
And right now, it's being valued as a 'growth at a reasonable price' stock or a GARP stock.
Therefore, if one is a value investor who believes in buying at a PE ratio of 10x or below and sell once the PE ratio reaches 15x, Cochin Shipyard is definitely outside his circle of competence.
However, if one is a GARP investor then a PE of 20x isn't all that bad provided there is growth visibility over the next few years.
So, the risk reward equation at the current valuation isn't all that favorable if one is a value investor. For a GARP investor however, the stock price may still be favorable as there is a possibility of a small multiple expansion plus growth in earnings.
You see, there are businesses which are priced so cheap that you can invest in them without worrying about its future too much as long as it maintains its historical growth rate.
Cochin Shipyard at a PE of 10x was one such stock. And then there are businesses where to make money, you have to be confident the company will grow at a faster pace than it has done in the past.
Here, you may have to study the stock more deeply. Cochin Shipyard at a current PE of 20x is that kind of a stock.
Investment Idea: Fundamentally Strong Stocks Backed By Investor Frenzy
Let's just say that Cochin Shipyard at a PE of 10x was a no brainer. But at the current PE of 20x where if you want good returns, you may use your brains to figure out its future growth rate.
You see, I could have told you directly whether the stock is a BUY or a SELL as per my thinking.
However, I think it will be much better for you in the long term that you take such decisions yourself.
No two investors are the same. Your BUY and SELL decisions need to be based on your own temperament and the approach that you are comfortable with.
So, figure out your preferred approach and take BUY and SELL decisions accordingly. Not just for Cochin Shipyard but for other stocks as well.
Happy Investing.
Warm regards,



Rahul Shah
Editor and Research Analyst, Profit Hunter
Equitymaster Agora Research Private Limited (Research Analyst)
Recent Articles