The Cream of Small Cap Stocks
Sep 5, 2018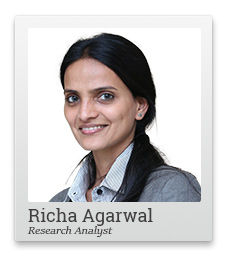 Yesterday I wrote to you about how in the current market, a lot of low market cap stocks are being unfairly judged and penalized.
And that investors seem to be doing this with least regard for their long-term potential and fundamentals.
Now I realize that this might seem to some like a bad thing. If small caps are being treated this way, why would any investors want to buy them?
After all, if the stock market doesn't care about these small caps and their fundamentals don't show in their stock prices, what is the use of such fundamentals?
This brings us to one of the most interesting things about small cap companies...
You see, small caps are very moody creatures.
They behave very differently in different markets. And you need to know how to work their moods to be able to make big money from them...
They're much like a double edged sword.
When sentiment turns against them, they perform much worse than large cap stocks or the overall market.
-------- Advertisement --------


How to Spot Potential Small Cap Winners Early

Senior Research Analyst Richa Agarwal has discovered a way to identify potential small cap winners early.

This strategy has previously generated triple- and even four-digit gains in a few years.

And with many solid small companies available for cheap right now, this could be a perfect time to put this strategy to use.

So don't delay...

Click here to know all about this strategy now!
--------------------------------
And when sentiment turns for them, investors take them to the moon, and then some. They then easily leave the rest of the market in the dust.
But I love them for this! And if you know the trick to taking advantage of this quality of theirs, you will too.
Because it is this quality of theirs - if harnessed wisely - that lets you walk away with much higher returns than the rest of the market.
Akin to skimming the cream the off milk, one needs to learn to skim the cream off small cap stocks.
And the way to do that is to:
Do your homework to know what is the right price to buy and sell them.
Have the strict discipline to actually go ahead and buy/sell when the price is right.
Most investors try to work the world of small cap stocks without doing 1.
And even if they do 1, they have a very hard time doing 2 without getting emotional about them.
But doing both steps 1 and 2 well is the trick to making sure that you ride the big upside in small cap stocks, but don't become part of the big downside by holding on to overvalued and overinflated small caps with junky businesses.
Our small-cap service Hidden Treasure does exactly that.
It discovers those hidden small cap companies that have the potential to become future multibaggers, letting subscribers ride the upside in these stocks while avoiding the big disasters.
This service has actually beaten the BSE Sensex by almost 3x.
While I may not get all the calls right, the power of small cap stocks makes me confident that over the long term, we will be able to more than maintain our track record of beating the BSE Sensex nearly three times over since inception.
Regards,



Richa Agarwal (Research Analyst)
Editor, Hidden Treasure
PS: Richa's small cap service has beat the Sensex 3X for a decade thanks to her brilliant analysis and boots-on-the-ground approach. If you haven't as yet, you can try the service right now by clicking here.
Recent Articles