Buying these Eight Stocks is Like Owning Your Own Business
Sep 5, 2019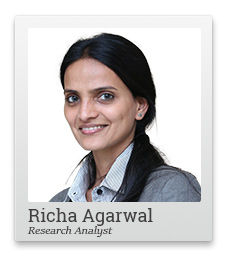 Have you ever dreamt of owning your own business?
You wouldn't be alone. Nothing comes close to the wealth building potential of owning a profitable business.
You may have, at some time or the other, looked at the wealth of the promoter of a company with envy. The value of the average promoter's stake in his listed company runs into hundreds or even thousands of crores.
That's the power of owning equity in a good business which grows big.
--- Advertisement ---
[Only For Indian Citizens] India is Set to Regain Its Lost Riches

India was the world's richest country nearly 2,000 years ago.

And if you are like us who believe that India is on track to regain its status as one among the greatest countries on earth…

Then, we encourage you to join other true Indians in the first-ever mega summit "REBIRTH OF INDIA" for FREE.

Click Here to Claim Your FREE Pass for this MEGA Summit…
------------------------------
The stock market gives you the opportunity to become a co-owner in such great businesses.
But investors seldom look at it that way. They look at owning a stock very differently than they would owning their own business.
As they don't manage the businesses they can buy on the stock market, they don't consider stocks to be the same thing.
Also, they don't know if the managers have aligned their interests with that of shareholders.
But here's the most interesting thing. Both these problems can be easily solved
Since listed stocks have strict disclosures, it becomes easy to study their financials in great detail.
--- Advertisement ---
The 'Profit Accelerator' That Helped Wipro Multiply 2,000 Times Since 1991

Do you know what a 'profit accelerator' is?

It is one of 3 traits that the most profitable stocks have…

For instance, back in 1991 Wipro underwent a huge transformation…

This was the 'profit accelerator' the company needed.

Over the next 3 decades, the stock price of Wipro multiplied over 2,000 times.

Amazing, isn't it?

If you're wondering what exactly a 'profit accelerator' is, you'll find a full explanation of that and the other 2 traits that make a 100X potential stock, in this note.
------------------------------
They give out most of the information you would need in regular filings on the stock exchange and once a year in their annual reports.
Studying these can tell you everything you need to know...
Are they managing the operations well?
Do they have the qualifications to do so?
Are they taking excessive financial risks?
Are they being efficient with costs?
Are they maintaining a strong balance sheet?
They even have to disclose any related party transactions with the company. You can find out if they're doing anything which raises eyebrows.
Basically, you can find out anything and everything about the guys running the show.
If you do this, you will find there are many listed businesses out there which tick every single one of the points above.
And of course, you should avoid the ones that don't.
Now, do the guys running the show have their interests aligned with yours or not?
For that, you can always have a look at how much stock they own in the company.
If it is large enough, it is fair indication that they do.
But you don't have to stop at that. There's another weapon you can use that most don't see.
It tells you if they believe in the business and also if they would buy their own stock today: Insider buying activity.
Insiders in listed businesses are mandated by law to make these disclosures promptly to stock exchanges. Tracking this activity is a fabulous way to know if they - just like you - would be buyers of their stock today.
Does this sound like too much work?
Well, as part of my Hidden Treasure recommendation service, I do all of this and more.
In fact, in the webinar I released recently, I discussed eight of my Hidden Treasure recommendations. All eight have made it to the list of stocks that tick all the boxes.
These are the stocks where the fundamentals are not only strong but the promoters have been buying more shares in last few months.
I believe these opportunities may not last for long as the markets could rebound at any time.
Buy them before that happens.
Warm regards,



Richa Agarwal
Editor and Research Analyst, Hidden Treasure
PS: Dear reader, I believe a select group of 4 small-cap stocks are on the verge of a rebound. Read more about these 4 stocks here.
Recent Articles