Falling Rupee, Rising Oil Prices & Contagious Markets: Profiting from a Crisis
Sep 6, 2018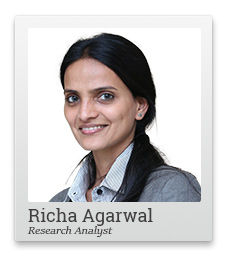 Oil is nearing US$ 80 per barrel. And if the you take oil experts seriously, it could go up 30% from here. For India, with over 80% reliance on oil imports, this is worrying.
Add to this the falling rupee - the emerging markets are facing a currency crisis... and a possible contagion that could devastate the financial markets - and anyone can see we are in for a rough ride.
Now, at a time where not just a crisis, but a trifecta of crises seems to be brewing... you as an investor must take a minute to think about this:
Will these factors impact the stocks you have invested in...
For my part, I am here to answer this question for you in my own way - focused, as I usually am, on small caps.
If you are invested in my small cap recommendations - or indeed any small cap - you will be wondering...
Will these factors impact the small cap stocks you have invested in...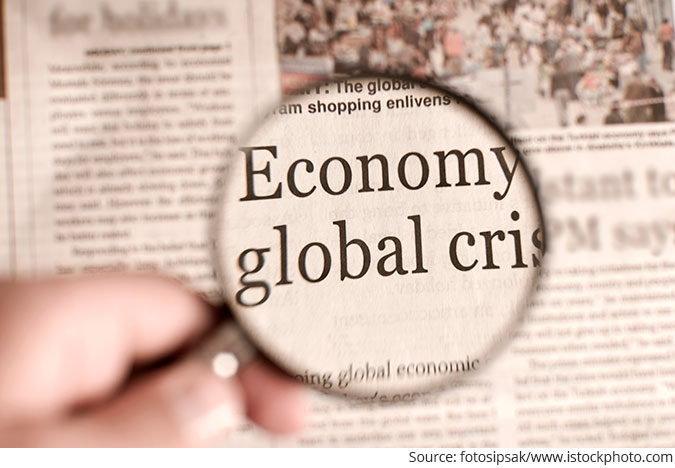 In the short term, yes.
A lot of small cap companies I have recommended earn revenues from exports. A falling rupee as such leads to better realisations in rupee terms - a positive for exporters.
--- Advertisement ---


Special Report Available For Instant Download!

Our special report titled, "3 Stocks To Grow Your Wealth", is available for instant download now.

If you're interested in growing your wealth through high-potential small caps that are leaders in their tiny niche, then we believe this report and the 3 stocks in it are a must-have.

To find out how you could claim your copy of the report, just click here…
------------------------------
Some of the businesses I have recommended use crude or its derivatives as their raw materials. As the crude price rises, and if they are not able to pass on the price hikes to end users, profitability may come under pressure.
Also, since I have not accounted for these factors in my financial models, it's possible that my projections could go awry.
You might be wondering if I'm not being a little too nonchalant about these factors, given the impact they could have on the businesses I recommend...
So, here's what I'm really thinking...
Factors like crude price and exchange rates are a function of multiple variables. It's unlikely that anyone will get both the direction and timing right.
There was a time - early in my career as an equity research analyst - these movements used to make me anxious. But I am seasoned now - and have realised that it is not worth the fuss.
Let me give you context here.
In 2013, crude was touching US$ 110 per barrel. Experts predicted that prices would stay above US$ 100 per barrel. It never happened.
Instead, this capricious commodity slipped below US$ 30 per barrel.
In May 2016, crude oil was hovering around US$ 40 per barrel. Experts then forecasted that it will sink to US$ 30 per barrel, and stay there.
In May 2016, I wrote to my readers about why I believed such forecasts do not make sense. And that investors would be better off using the fear to their advantage by focusing on stock opportunities instead.
As I had suspected, the experts failed again.
And here is the really interesting part...
--- Advertisement ---


A System That's Extremely Easy To Implement Even For Beginners…

Most beginners are terrified of short-term trading because they feel there are too many things to learn.

But with Apurva Sheth's proprietary system, you don't have to learn anything if you don't want to.

One just has to consider following Apurva's instructions to the tee, and he could potentially profit from this system effortlessly.

To know more about Apurva's system, just click here…
------------------------------
In 2013, when oil price was peaking, we recommended seven stocks. Six of these were successful.
In 2016, when crude price had touched new lows, we recommended eight stocks. As I write this, six have offered strong returns. The horizon period is yet to get over.
Had I let crude or rupee levels get in way of my recommendations, I would have been chasing crude prices rather than focusing on long term fundamentals of businesses.
So again, I would say: I have no clue where crude price will be.
Or even rupee for that matter.
And this lack of knowledge does not bother me.
You see, I believe macro factors like rupee and oil are 'known unknowns'. Experts have, time and again, been proved wrong. I have made my peace with my inability to predict.
And thankfully, unlike them, I don't have to pretend I know...
And I don't have to worry about the stocks I recommend, because
With the long-term horizon, the impact of such factors evens out for the stocks I recommend.
Also, while recommending stocks, I am building in enough margin of safety in valuations for these 'known unknowns'.
Lastly, I never recommend subscribers to allocate more than 3% to a single stock.
This makes sure you don't panic in case there is a correction in the short term (because of such macro factors) and are ready to wait till the macro and the markets favour the stock again.
Not to mention that sentimental correction in stocks due to such macro factors offers me good opportunity to scoop up a great business at attractive valuations. (A case in point is a textile company that has corrected around 20% in the last four months - I believe this is a great time to buy this niche play in textile export market that will benefit from the rupee depreciation.)
So far, this approach has served me well and I am confident it will work for you too.
And it's not just me. The world's greatest investor feels the same:
...My partner Charlie Munger and I have been working together now 55 years. We've talked about every business you can imagine and stocks. We have never had one decision that involved a macro factor. It just doesn't come up. - Warren Buffett
Regards,



Richa Agarwal (Research Analyst)
Editor, Hidden Treasure
PS: Richa sees corrections led by macro factors as opportunities for getting great long-term bargains. Get ready for snapping up these bargains, by signing up for Richa's own premium stock selection service, Hidden Treasures. Click here.
Recent Articles