Why We Will Skip 90% of Upcoming IPOs...
Sep 8, 2020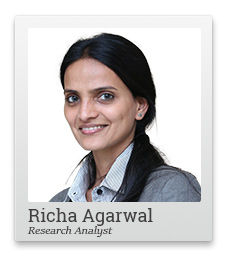 There is a saying - to a man with a hammer, everything looks like a nail.
The analogy is apt for cheap money finding its way to stock markets.
To me this rally is both exciting and concerning.
Exciting because after almost three years, in a lot of fundamentally strong smallcaps (a space that I look into), the valuations are finally catching up.
And a lot of investors are making profits.
It bothers me because the recent rally has led to a lot of new inexperienced investors entering the market.
They are buying whatever is rising, irrespective of the business behind the stock. Most of them are likely to end up losing money.
But, hopefully they will also learn some invaluable investing lessons.
--- Advertisement ---
3 Stocks for Potentially Massive Gains

COVID-19 has triggered a fundamental shift in the global economic and geopolitical map.

This reshuffling of the geopolitical map is just ONE of the forces fuelling the great Indian revival.

A revival that will restore the power, wealth, and influence we once enjoyed.

And, those who invest in the companies at the heart of this revival could turn a small stake into generational wealth.

Our co-head of research, Tanushree Banerjee, has narrowed down on 3 specific stocks.

She strongly believes, these 3 "revival stocks" could potentially offer massive gains.

Click here to learn more about this mega opportunity
------------------------------
Last week was meant to be a moment of reckoning, especially for Robinhood investors. The seemingly invincible rally in the US tech stocks witnessed a sell off.
Turns out the rally and fall was a result of huge activity in derivatives, all driven by liquidity and speculation. The Indian stock market too bore the brunt of the sell off.
But the moment of reckoning isn't here yet.
You know there is euphoria in the market when the pandemic gets severe, the GDP crashes 24%, when there are talks of waiving interest on interest on loans under moratorium (even restructuring them), when there are tensions on the border...and yet, IPOs sail through in just 2 hours.
That's right. The retail quota for Happiest Minds IPO yesterday was oversubscribed 5 times (We did not recommend it).
There are likely to be more in the coming months, the mega IPO of LIC included.
I think we will skip 90% of them.
We are often asked why we are so conservative on IPOs.
Revealed: 3 Stocks for Potentially Massive Gains
I think Warren Buffett nailed it when asked this same question. Our answer is the same as his...
After almost a decade of analysing IPOs, we appreciate the truth and wisdom so beautifully captured in these lines.
You see, IPOs are timed for rising markets. The chances that the transaction will be in your favor are really slim. The real winners are the lead managers.
So we would rather allocate our time and resources to finding stocks with a proven track record and with margin of safety.
But don't let that disappoint you.
--- Advertisement ---
[Watch Now] 3 Little-known Stocks We are Super Bullish On




Click Here to Watch Now
------------------------------
Amid all the volatility, there are still pockets in the markets where you can make huge and sustainable returns.
The smallcap stocks we've recommended have gained up to 52%, 93%, and 104%.
I believe select high-quality smallcaps have a long way to go from here.
I don't know how markets will behave in the next few days...but a correction, which is possible, doesn't make me nervous.
That's because our decisions are based not on stock price movements, but management quality, the stability and potential of the business model, and most importantly, the margin of safety in valuations.
Unless you are buying stocks just for the thrill of it, I think that should also be your stock-picking approach.
Warm regards,



Richa Agarwal
Editor, Hidden Treasure
Equitymaster Agora Research Private Limited (Research Analyst)
PS: Today, our Co-head of research, Rahul Shah, will start an exclusive series of 4 videos on his exciting Automatic Income strategy:. Rahul believes you can use this strategy to double your monthly income. Get the details of these 4 videos here.
Recent Articles