The Top Stocks to Sell in this Bull Market
Sep 8, 2021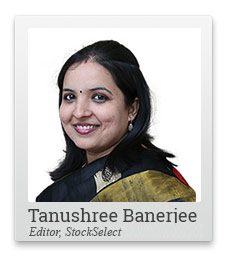 A journalist from a leading business daily recently asked my views on the top value stocks in the market.
My reply was that there were barely any. The lady was amused. She pointed out to me that a couple of leading brokerages had recently published their list of value picks.
A few of these lists apparently went into dozens of stocks. When she rattled off the names, my worst fears came true.
Among the so-called value buys were...
A steel producer that has struggled to produce positive free cash in a decade.
A textile company with more debt that it can ever repay.
A mining company with pitiable return ratios.
A bankrupt telecom company.
A fragile e-commerce company.
A NBFC with double digit bad loan ratio.
A power producer that has struggled to generate profits for long.
And several more troubled companies that have recently come into the limelight.
Each had its own set of problems that investors were happily willing to ignore.
--- Advertisement ---
Replay Available: Super Smallcaps Summit

Today, we went LIVE with Richa Agarwal's Super Smallcaps Summit.

Richa revealed details about the 3 'dark horse' stocks that could potentially hand you hundreds or even thousands of percent in gains over the long term.

However, you missed the Exclusive event for some reason.

And because we don't want you to miss out on this rare opportunity, we have a replay of the event arranged for you.

Click the link below to watch the replay now.

Watch the Replay

or click here to read the transcript
------------------------------
There was only one thing common among them. They were all statistically cheap based on the price to earnings ratio (PE).
It turns out that PE is one of the most exploited indicators to lure unsuspecting first-time investors in every bull market.
A statically cheap stock can never be a good investment. But so called 'market experts' and talking heads find the PE multiple to be the most convenient and compelling number to endorse.
After all, it's not the investors interest that worries them. They're only keen to sell popular narratives.
Do you remember the story that Buffett's partner Charlie Munger once narrated about false narratives?
It goes like this...
Munger was once in Minnesota buying a fishing lure. That the lure was coloured pink and green surprised him.
He asked if the fish were truly attracted to the colourful lure. The old-timer behind the counter replied, 'Well Mister, I don't sell to fish'.
Equitymaster's Stock Screener: Identifying High-Potential Stocks Has Never Been this Easy
Munger narrated this story to explain market exuberance. It spells out why the market forecasters offer misleading views.
And what their incentive is to do so.
The PE ratio neither captures the real risks in the businesses nor the real long-term upside potential.
Thus, it becomes the easiest tool for mis-selling.
This is undoubtedly one of the worst indicators to buy or sell stocks in the current bull market.
In fact some of the so-called value stocks today are among the top stocks to sell in this rising market.
Not because of their valuations but because of the poor quality of balance sheet, cash flows, and management quality.
I've selected three such stocks to sell for my Great Indian Wealth Project.
I firmly believe getting rid of the wrong stocks is an important stepping stone to an eight-figure fortune.
I have laid out my blueprint in my report - Eight Steps to Your Eight Figure Fortune.
So the next time you are tempted to buy a 'cheap' stock by a brokerage report, be aware that you're probably a target for mis-selling.
Warm regards,



Tanushree Banerjee
Editor, StockSelect
Equitymaster Agora Research Private Limited (Research Analyst)
Recent Articles