Ignore the Media Headlines and Focus on High Quality Small-Cap Stocks
Sep 10, 2020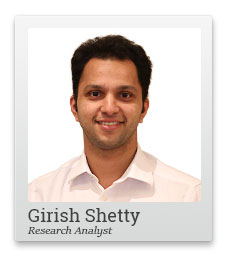 Do you see everything in black or white?
Do you tend to have right/wrong or yes/no opinions on everything?
Well, most people do.
That's why newspapers and TV channels feed you everything in extreme. They take sides and provoke you to do so too.
Take the recent headlines about the Indian GDP. You would've found news headlines like these...
'Indian GDP crashes to an all-time low'.

'India GDP much worse than expected'.
What do you feel, immediately, when you read these headlines?
Do you feel something is horribly wrong with the economy?
Do you think we might be in for a recession or depression for years to come?
--- Advertisement ---
Govt's 257 Bn Rupees Boost for EVs- Your Chance for Potentially Wild Profits

A few days back, the government announced that it will be pumping a whopping 257 billion rupees into electric vehicle initiatives by 2025.

We urge you to become a part of the EV gold rush that's happening now and gain the early mover advantage.

We have closed in on 3 EV stocks which could potentially hand you over insane profits in the long run.

We will be revealing all the details in one of our upcoming special online event.

Sign Me Up For the FREE Event
------------------------------
Well, these headlines are not factually wrong, but they don't tell you the context we're in.
With the right context, the headline would've been something like this...
'Indian GDP expectedly down due to the Covid-19 related lockdown'.
But this headline doesn't sound so interesting, right? That's why you won't see such headlines often.
In the real world, it always helps to have a balanced perspective. The same goes for the investing world as well.
We see retail investors asking questions like... Smallcaps are up 60% in just over 5 months. Is it time to sell?
But what if I tell you the BSE Smallcap index has given negative returns in the last 3 years. Would you still think about selling smallcaps?
FREE Event: The Great Indian Wealth Project
You cannot sell all your small-cap stocks based on good or bad headlines that newspapers show you every day.
Be selective in the stocks you buy or sell. More so as the world slowly recovers from covid-19.
You see, there will be a few businesses that will be permanently damaged in the post covid-19 era.
Poor business models that are debt heavy will likely not survive this difficult phase. These are the businesses you should avoid. If you're still holding them now, you should sell them, even if you are positive on smallcaps overall.
On the other hand, strong businesses with less fixed expenses, and little no debt are likely to survive.
These stocks will bounce back stronger when this crisis is over.
That is what we've consciously tried to do when picking Hidden Treasure stocks for our subscribers.
--- Advertisement ---
What CNBC Won't Tell You...


The next 10 years would be a golden period for Indian investors...

The "Big Bull" Rakesh Jhunjhunwala claims it could be one of the largest stock market bull runs in India ever...

And veteran investor Raamdeo Agarwal says the S&P BSE Sensex could even reach 200,000 points in the next 10 years... All thanks to these...

Highly Powerful Wealth-Building Mega-Trends
------------------------------
We've focused on low debt but fundamentally strong businesses. Businesses that are essential part of the customers' day-to-day lives.
We know that despite short-term uncertainty, these businesses will be around for decades.
When we're confident about these businesses, what the BSE Smallcap index does in the short-term does not matter.
If you too select stocks this way, dear reader, you don't need to worry about sensational headlines on newspapers or TV channels.
Having the right approach to picking stocks will go a long way in creating long-term wealth.
Warm regards,



Girish Shetty
Research Analyst, Hidden Treasure
Equitymaster Agora Research Private Limited (Research Analyst)
PS: Get access to Rahul Shah's Automatic Income training here.
Recent Articles