How to Create a Second Income from Trading
Sep 10, 2021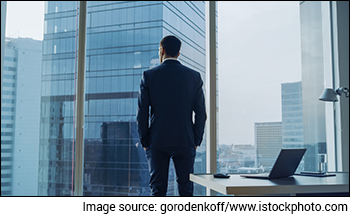 On a sunny evening at Nariman Point, Mumbai in November 2004, I was a young, carefree boy tasked with delivering garments ordered by a stockbroker as a Diwali gift to his employees.
Sitting at the reception area in his office I watched TV. I noticed stock prices moving on the ticker at the bottom of the screen.
The price was different when the ticker came back on screen with the same stock name.
I was curious to know why stock prices went up and down every few seconds. So, I asked the admin person at the office.
He replied, 'Babu ye stock market hai. Yahan har second pe bhav badalta hai'. This is stock market. The prices change every second.
His words were buzzing in my mind as I went home. I became intensely curious to learn everything I could about the stock market.
Back in those days, reading books was my only option. Access to the internet as well as the speeds was limited.
When I graduated from college in 2006, I knew I wanted a career on Dalal Street. I got my first job as commodity dealer and was excited to learn more.
Crude oil, gold and silver were the most trending commodities back then. But I was a complete newbie. It's safe to say at that time, I didn't even know 'C' of commodities.
--- Advertisement ---
Going LIVE Today: EV Gold Rush Special Event

Today at 5 PM sharp, we will go LIVE with our special event - the EV Gold Rush.

At the event, Tanushree will share with you the complete details of our multi-year research on electric vehicles...

Including details of 3 stocks to ride this massive 15x EV opportunity.

Tanushree believes these 3 stocks could potentially offer life-changing gains in the long run.

Don't miss it for anything.

Click the link below to register for free.

Click here to sign up for FREE.
------------------------------
But learning fast was my motto.
My research team had access to Reuters terminals and I devoured everything I could about trading and about commodities.
I worked second shifts as the commodity market closes at 11:30 pm. I would reach home by 1:30 am but would track the Reuters terminal from 2 am to 6 am.
I always wondered why prices went up or down for no apparent reason. I couldn't find any pattern. Everything seemed like random noise to me.
It was the random noise of the market that motivated me to dig deeper.
On the morning on 21 January 2008, I was on the morning shift. The risk management team sitting next to us was in complete panic. The stock market had crashed. This was my first introduction to the stock market as a trader.
By 2008, I was well experienced in the futures segment. So I saw the market crash as missed opportunity to make fast profits by shorting stocks. I started spending extra hours at office to quickly learn equity trading.
I soon realised commodity and equity trading are different breeds, but I was determined to find a profitable trading system which could be applied to any asset class.
I read all the books available on trading but even after spending months, I couldn't find a breakthrough.
I tried almost every trading technique in the world. But nothing seemed to work as I expected.
Then one day, I stumbled upon a very old book. It was probably a hundred years old. The author had written about some trading strategies. At first glance, they felt ordinary and mundane. I thought there was nothing useful in it.
--- Advertisement ---
The Rebirth of India

India's leading research analyst, Tanushree Banerjee, will show our readers how an upcoming mega shift would drastically change the state of the Indian economy...

And how investing in three high-potential stocks at the heart of this rebirth...

...could potentially hand them 100%, 300%, 500%, even 1,000% or more in the long run.

Since you are one of our valued readers, we sincerely urge you to head over here for more details
------------------------------
But somewhere in the middle of the book, there was a mention of a very specific trading technique that treated stock price movements as waves. It was written in a very cryptic way.
I scoured the internet and my library to find anything I could about this technique. Eventually I cracked it.
I discovered that stock prices move in waves. Sometimes in small waves. Sometimes in big waves.
Small waves are just noise. Most traders are very focused on these small waves. They hope to make some money here and there. Sometimes they do but in the end they lose money chasing small waves.
Small waves are not my cup of tea. I ignore them.
If you want to make big money with trading, then you should be able to spot the big waves. I was fully focused on this.
I developed a system to identify and ride these big waves. I was sure of one thing. If I spotted a high conviction trade, I would ride it even if I could only find 3-4 such trades in a month.
After spending more than a decade and doing extensive research on market volatility, I found the key to trading success.
Markets are bullish (i.e. up more than 3%) only one-third of the time. The rest of the time, it's either bearish or moves sideways.
Going LIVE Today at 5pm: The EV Gold Rush Special Event
This means, money-making opportunities for investors or long only traders ae few. But you can flip the game in your favor if your strategy works in all three kinds of markets, bullish, bearish, or sideways.
That was a real eye opener for me. I did extensive research on a trading system which would work in any kind of market - bullish, bearish, and even sideways.
Finally, after spending more than a decade on research and practical testing, I found just such a system.
It picks, on average, 3-5 trades a month but these are all the big wave trades. These trades can create a second income for anyone who uses it properly.
I have since perfected this system. My philosophy is simple 'Trade less, make more'.
Well, I am not saying my system will work all the time. If someone tells you his system has a 100% success rate, I suggest running away from him as he would be lying to you!
Most traders are very happy with a system that has a success rate of 60%. I can reveal my system's success rate. It's 71.1%.
For Equitymaster's readers, I will be sharing my system to create a second income from trading.
If you are interested to know more, join me for my special online event on Tuesday, 14 September at 5 pm. The event is free and you can attend from the comfort of your home.
I look forward to seeing you there!
Warm regards,

Brijesh Bhatia
Research Analyst, Fast Profit Report
Equitymaster Agora Research Private Limited (Research Analyst)
PS: I invite you to join me online on Tuesday, 14 September, at my special event. Find out how you can create a second income for yourself from trading using my proven system. Book your free seat here.
Recent Articles