The Goldmine in the Stock Market
Sep 12, 2018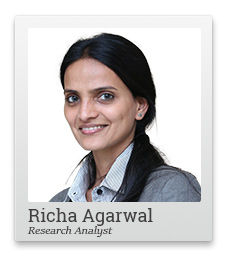 Liquidity is a funny thing.
It may have very little effect on the fundamentals and the intrinsic value of the business. Yet stock market investors generally love higher liquidity stocks, i.e. stocks that are traded in large quantities in the stock market.
The higher the better. And the lower, the worse.
So much so, that the vast majority of investors completely leave out stocks below a certain liquidity level.
In fact, you won't find most even talking about them.
Take stock brokers for example...
They're very conscious about the kind of stocks they include/exclude from their coverage.
Analysts working at brokerages and mutual funds end up covering mostly only the biggest names and the most liquid stocks in the stock market.
--- Advertisement ---


One Would Be A LOT Richer Today If He Had Done THIS Earlier…

Majority of investors out there think about investing in companies like Titan, MRF and Pidilite only after they've turned big. But for a second, imagine a person had invested in them when they were small and relatively unknown.

Yes! Doing that back then would have made him a LOT richer today. But it's not too late yet.

In our latest special report we unveil 3 small companies that have taken the market by storm and are well on their way to becoming blue-chips in their segments. So don't let this opportunity go.

Click here to find out how you can get our latest report containing full details on these 3 stocks and more for virtually FREE!
------------------------------
In other words, for larger brokerages and asset management companies it's more viable to cover those stocks with enough volumes to generate chunky trading commissions, or to be able to buy and sell easily with the massive capital they're managing.
Yes, when investing bigger sums of money running into the crores for a single stock, easy entries and exits and thus larger and more liquid stocks become a necessity.
But in the process, smaller stocks with relatively lower volumes get ignored, even if they may be the best bargains in the market with more than enough liquidity for an individual investor to buy and sell.
Lucky for us, however, it is precisely because investors are not keen to buy smaller and lower-liquidity stocks, some of the best and most profitable opportunities of the market lie in such stocks.
Digging for Treasure in the Indian Stock Market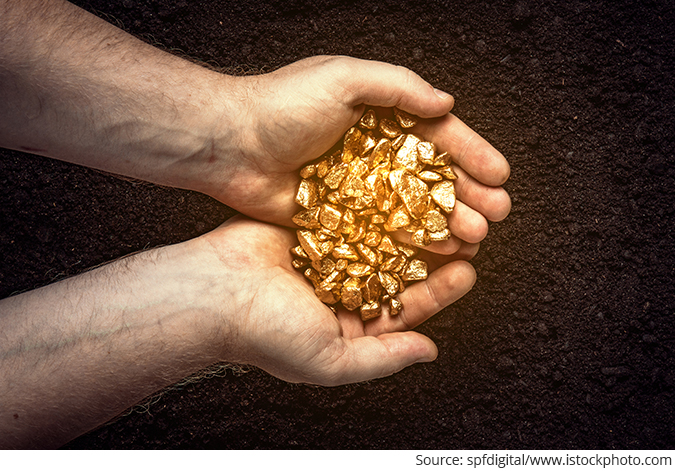 I like to call it the goldmine of the stock market.
I know you might find this difficult to believe. That there is a group of high opportunity, but low liquidity stocks that can create massive profits - and yet most big investors are ignoring them.
But it is true - because I have told you many times before, your small size can be a huge advantage if you use it right.
To convince you, I'll share with you an excerpt from a rare interview where ace investor Warren Buffett unequivocally admits where the real money in the stock market is made:
Incidentally I would do far better percentage-wise if I were working with small sums. There are just way more opportunities if you're working with a small sum.

You have thousands and thousands of potential opportunities and when we work with large sums, we have relatively few opportunities in the investment world that can make a real difference in our networth.

You have a huge advantage over me if you're working with very little money.

The Korean stocks that I looked at 6 or 7 years ago were companies where you could put only a small amount of money, and I was sort of reliving my youth. I looked through these old manuals of stocks and I bought a number of stocks in small amounts from companies whose names I couldn't pronounce.

And that's what I would be doing today, I would be combing that sort of a list.
Yes indeed. Early in his career, he was busy scouring the stock market for small, obscure companies that no one was talking about.
He was busy digging out tiny, hidden and unknown companies that were way off the map and completely off the radar of most investors.
--- Advertisement ---


A System That's Extremely Easy To Implement Even For Beginners…

Most beginners are terrified of short-term trading because th

But with Apurva Sheth's proprietary system, you don't have to learn anything if you don't want to.

One just has to consider following Apurva's instructions to the tee, and he could potentially profit from this system effortlessly.

To know more about Apurva's system, just click here…
------------------------------
Like I wrote to you yesterday, I also often have had to forego recommending such thinly traded stocks to my subscribers. That's because low liquidity goes hand in hand with high volatility. And after all these years, I know such recommendations don't fit with the investment temperament of the majority of our Hidden Treasure subscribers. For the majority, stability trumps volatility.
One needs a different a very different mind-set and risk appetite to invest in such situations.
Nevertheless, the low competition in such stocks from other investors, and the resultant opportunity to scoop them up low and early - before others get on their trail in a few years - offers the potential for massive profits.
Profits of the kind that are too hard to ignore. And thus I've been working hard on a project to capture the potential in this space. The universe for this project comprises tiny, high-volatility, thinly traded stocks with low market caps.
Let me tell you this is not for the faint hearted. Such stocks need much more patient capital that can sit out any bad liquidity patch, not to mention the high investor maturity to ride out the extreme volatility.
But for those who can, the goldmine of profits are just too hard to ignore.
Stay tuned. More on this soon.
Regards,



Richa Agarwal (Research Analyst)
Editor, Hidden Treasure
PS: To learn more about Richa's small cap service, Hidden Treasure, that has beat the Sensex 3x, click here now.
PPS: Ajit Dayal, our founder, will be talking at the Indian Merchant Chamber, Churchgate on the Lehman Crisis on the 15th of September 2018. Those of you who are interested in attending this event can sign up here.
Recent Articles