3 Mistakes You Should Never Make at All-Time Highs
Sep 13, 2021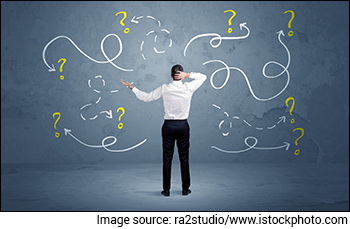 'Nothing sedates rationality like large doses of effortless money'. - Warren Buffett
I totally agree with the Oracle of Omaha.
Those who took baby steps into the world of investing early last year, have seen their portfolio go up by 2x, 3x, and perhaps even 5x in some cases.
They must be certainly finding stock markets as a place to make effortless money. All you had to do is move your fingers a few times and voila, multibagger gains were yours for the taking.
Well, how about some perspective here?
If stock market were a place where you could make 50%, 100% returns effortlessly year-in and year-out, then trust me, no one would ever have to work for a living.
Yes, you can have the occasional year where your portfolio rakes in big returns.
But in the stock market, a big crash always takes away a significant chunk of the returns you made in a bull market.
Therefore net-net, it's very difficult to earn greater than 15%-16% returns on a consistent basis over the long term.
--- Advertisement ---
No crash, correction, or pandemic can STOP This...

At last, it's happening...

Right here in India...three hidden mega-trends are converging for the first time ever to trigger an economic boom of unparalleled proportions.

A boom so powerful - no crash, no correction, and no pandemic can STOP India from becoming the next economic superpower...

And those who take advantage of this mega shift could potentially generate massive wealth for themselves and their families in the long run.

We are talking about potential 1,000% gains...and perhaps even more over the long term.

But trust me, people who pass this opportunity will regret their decision in the years and decades to come...

So, if you want to save yourself from potential downsides of this mega shift...

...and instead, leverage on it for potential windfall gains...

Join us on 24th September at my special event...

Put your email in the box below and get your free ticket right away.
------------------------------
This is why your focus currently should be as much on trying to minimise the damage from a huge crash as it should be on finding the next multibagger.
You should not let the next market crash take away most of the gains you've earned in this bull market.
Of course, you cannot invest in the stock market and not have any losses. They are very much part of the game.
But you can certainly minimise them and come out the other side with minimum damage.
Here are the three mistakes that leads to most investors - especially beginners - giving up most of their bull market gains in the subsequent bear market...and how you should avoid them.
All-time highs are not a good time to take a huge exposure to stocks.
If you are a SIP investor and are thinking of starting your SIP now, you can certainly go ahead and do it, provided you stay consistent and are investing for at least the next 5-7 years.
When it comes to SIP investing, there is never a bad time to invest as long as you are long term oriented and disciplined.
However, if you are thinking of investing a lumpsum amount that's huge relative to the size of your portfolio, then you may have to spread your investments a little.
The current stock market valuations are not conducive enough for taking a large exposure. The broader stock market is in the more than 90th percentile. This means the Sensex has been more expensive only about 5%-10% of the time in its history.
For perspective, if you had invested in the Sensex back in December 2007 when the market valuations were what they are today, your corpus would have gone up less than 3x between then and now.
--- Advertisement ---
INSIDER SECRET: An Astonishingly Easy Way to Pile Up Potentially 40-60% Gains in Just 1 Year

India's most well-connected trader with over 35 years of experience just confessed...

"This Lucrative Market Segment Could Leapfrog Over Nifty in The Next 12-16 Months"

... thanks to a massive and irreversible mega-trend fueling its growth!

In fact, he and his partner have already identified 2 spectacular stocks from this segment... which are ready to rake in potentially 40-60% gains in just 1 year... and make you big, fat profits!

The best part of them all...

Their Details Are Packed in This Special Report (Discover How to Claim it for Free)
------------------------------
But if you had invested only one year later, your corpus would have been up an impressive 6x.
The only difference was that in valuations. A year later, the markets had turned a lot more attractive as compared to December 2007.
Thus, it is always a good idea to take maximum exposure to stocks when the broader markets are not very expensive.
And when they are indeed expensive, it makes sense to take only partial exposure and wait for the valuations to turn attractive again.
Watch out for bad quality businesses at the peak of a bull market.
Let's consider December 2007 again. A Rs 1 lakh investment in HDFC Bank back then would have resulted in an almost Rs 10 lakh between then and now. This despite you buying the stock at the peak of a bull market.
Any guesses what a similar investment in Unitech would have resulted in?
Well, by December 2019, your Rs 1 lakh would have been down to just Rs 200! An investment that you would have ridden all the way down to zero.
The takeaway is clear. You can get away by investing in a junk business at the start of a bull market. Mind you, many junk businesses are up 4x-5x over the last year and a half.
However, if you invest in them at the top of a bull market, you are pushing your luck too far. It almost always ends in disaster.
REVEALED: 3 "Super Smallcaps" You Didn't Know About
Thus, while it makes sense to stay away from businesses that are loss making and are knee deep in debt, staying clear of them at the top of a bull market is even more important.
I think Ben Graham was bang on when he said the following in his book The Intelligent Investor.
'The risk of paying too high a price for good-quality stocks-while a real one-is not the chief hazard confronting the average buyer of securities. Observation over many years has taught us that the chief losses to investors come from the purchase of low-quality securities at times of favorable business conditions'.
You can get away by buying a strong business like HDFC Bank at crazy market valuations. But there's nowhere to hide if you invest in the Unitechs of the world especially in euphoric times like the current one.
Do not deviate from your investing process.
I am a big believer of having a sound process while investing and sticking to it, come what may.
The process should have a pre-defined rules for buying as well as selling.
So, your pre-defined rule for buying could be investing in a growing, fundamentally sound company at decent valuations.
Your pre-defined rule for selling could be to exit when the fundamentals take a turn for the worse or there is an adverse, structural shift in growth, no matter how the valuations go in the interim.
I see a lot of investors exit from quality stocks because they feel they have run up a lot during the bull market. This is wrong in my view.
High quality businesses keep performing so well that they can easily turn into multibaggers from one bull market peak to another. I gave the example of HDFC Bank. There are others like Asian Paints, Pidilite, HUL etc that you can include in this category.
The idea is to keep holding on to a very strong franchise especially when bought at attractive valuations.
Likewise, if you bought an average quality stock and were hoping to sell it when it reaches full value, you should do so irrespective of where the broader markets are. Overstaying your welcome in such stocks can prove fatal.
The point is to do what is right from the fundamentals and valuation point of view and not get carried away by greed or euphoria.
So, there you are. The three mistakes I see most investors making leading to below par returns over the long term.
Try to stay away from them as much as possible and I can assure you that you will not get a poor return from your investments.
Warm regards,



Rahul Shah
Editor and Research Analyst, Profit Hunter
Recent Articles