Your Backdoor Entry to India's Real Estate Boom
Sep 14, 2021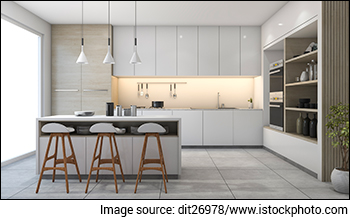 Do you know what complimentary products are?
They are products whose sales depend on another product. In other words, they're basically derivatives of a main product.
While investing in stocks, it's important to know the difference between companies making both.
Why?
It's because if you know sales of the company making the main product is going up (or down), you can predict the fortunes of the other company.
Over the weekend, I came across a brilliant piece on how the sales of one product, which was only 0.1% of the value of another product, plummeted.
What were the two products?
Chewing gum and smart phones.
Yes, really. These are complementary products, even though they seem to be completely unrelated to each other.
How? What's the relation between chewing gum and smart phones?
--- Advertisement ---
No crash, correction, or pandemic can STOP This...

At last, it's happening...

Right here in India...three hidden mega-trends are converging for the first time ever to trigger an economic boom of unparalleled proportions.

A boom so powerful - no crash, no correction, and no pandemic can STOP India from becoming the next economic superpower...

And those who take advantage of this mega shift could potentially generate massive wealth for themselves and their families in the long run.

We are talking about potential 1,000% gains...and perhaps even more over the long term.

But trust me, people who pass this opportunity will regret their decision in the years and decades to come...

So, if you want to save yourself from potential downsides of this mega shift...

...and instead, leverage on it for potential windfall gains...

Join us on 24th September at my special event...

Put your email in the box below and get your free ticket right away.
------------------------------
In the decade starting 2007, American chewing gum sales fell 15%.
Why?
This was because 220 million Americans bought their first smart phone.
You see, before the smart phone revolution, whenever people got in a shopping queue, they would have spent time browsing the goodies for sale at the counter.
Chewing gum at the counter was an obvious choice.
But after the iPhone was launched in 2007, they were spending that time on their phones. They didn't notice the chewing gum at the counter, so they didn't buy it.
Thus chewing gum sales plummeted!
Which analyst or economist would have seen that coming?
You would need a modern day Nostradamus to predict this.
Now let me tell you the importance of correlation in the stock market. This is your backdoor entry to India's real estate boom.
Home Improvement & Building Materials
This is a more direct and easy correlation to understand. Analysts like me often use such correlations to make predictions.
There is a clear, direct correlation between real estate sales and the sales of home improvement products as well as building materials.
--- Advertisement ---
INSIDER SECRET: An Astonishingly Easy Way to Pile Up Potentially 40-60% Gains in Just 1 Year

India's most well-connected trader with over 35 years of experience just confessed...

"This Lucrative Market Segment Could Leapfrog Over Nifty in The Next 12-16 Months"

... thanks to a massive and irreversible mega-trend fueling its growth!

In fact, he and his partner have already identified 2 spectacular stocks from this segment... which are ready to rake in potentially 40-60% gains in just 1 year... and make you big, fat profits!

The best part of them all...

Their Details Are Packed in This Special Report (Discover How to Claim it for Free)
------------------------------
When you buy your dream house you will also be sold steel, cement, paint, plywood, bathroom fittings, tiles, marbles, electrical wires, switches, pipes and a lot more. They are all needed to build your house.
You will also buy furniture, electronics, and much more after buying your house.
I'm very bullish on real estate. I think the cycle is turning up.
This will create a huge opportunity in stocks of home improvement and building material companies.
But why do I think the real estate cycle has turned up?
First, there is the coming together of these three factors...
Boom in the IT and financial sectors means higher salaries.
Support from the government on factors like stamp duty reduction.
Low interest rates.
This combination has led to a surge in demand for real estate. Real estate inventory on the books of developers is at a two year low.
With demand coming back and inventory reduction, the stage is set for price increases over the next 1-2 years.
Thus, all the ingredients are in place for a realty boom.
REVEALED: 3 "Super Smallcaps" You Didn't Know About
While talking to a broker recently, I realised if you put together the cost savings from a) Stamp duty reduction, b) GST waiver if occupation certificate is received, and c) Decade low interest rates...
...your basic furniture costs works out to be free!
This is why I love home improvement stocks.
So which home improvement stocks should you consider?
You can consider these 3 types of companies...
#1: Companies which have brand visibility. These are the companies which spends a lot of advertising. They're the ones which will have more customer loyalty.
#2: Companies which supply to retail giants like IKEA in India as well as abroad. These big retailers stick to good suppliers for a long time. So they will not only have scale but also visibility.
#3: Companies which sell many products and have a high replacement demand. These companies generally tend to weather a downturn better than single product companies.
I'm sure you make good long-term profits in these stocks.
Happy investing!
Warm regards,



Aditya Vora
Research Analyst, Hidden Treasure
Recent Articles