To Make 100x Profits You Must Know This...
Sep 15, 2021
Editor's Note: Dear reader, Tanushree is unable to write to you today. So we're sharing with you this excellent piece she wrote a few weeks ago on finding 100-baggers. These are stocks that go up 100 times. Here's what you must know about multiplying your money 100 times in the stock market...
---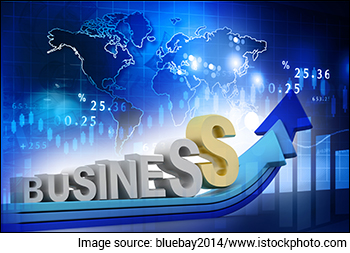 To make money in stocks you must have the vision to see them, the courage to buy them and the patience to hold them. - Thomas Phelps
Phelps' quote is grossly incomplete without its second part. I will tell you why in a bit.
You know Gillette as the maker of shaving razor blades, which is now owned by Proctor and Gamble (P&G).
Gillette took nearly 32 years to become a 100-bagger (9,900% returns). Even then, at 15% per annum, its compounded annual return over three decades is impressive.
But Thomas Phelps, the author of 100 to 1 in the Stock Market, chronicled an interesting back story of the stock that eventually became one of Warren Buffett's favourites.
From its early days, Gillette was always expanding into new markets and creating new products. The company made effective use of technology for developing and marketing its products.
Throughout its history Gillette's management showed an understanding of technology. That gave it an edge over competitors.
Gillette was an early adopter of television advertising. In 1944, when television was largely ignored by brands, Gillette used the medium to enhance its visibility.
--- Advertisement ---
Replay Available: Super Smallcaps Summit

Today, we went LIVE with Richa Agarwal's Super Smallcaps Summit.

Richa revealed details about the 3 'dark horse' stocks that could potentially hand you hundreds or even thousands of percent in gains over the long term.

However, you missed the Exclusive event for some reason.

And because we don't want you to miss out on this rare opportunity, we have a replay of the event arranged for you.

Click the link below to watch the replay now.

Watch the Replay

or click here to read the transcript
------------------------------
Gillette didn't just spend money on advertising, but also tracked sales using data. This helped Gillette zero in on its key buyers even in those early years.
Well before customers looked forward to Apple's new launches, Gillette's innovations were eagerly awaited.
Gillette's R&D department continuously worked on improvements for its blades. The company invested in R&D even when there was no sign of a competitor with a product that could hurt its market share.
This was partly because it found loyal customers who would pay more for a blade that was slightly better than the one they currently used.
This relentless focus on R&D proved a tough moat for competitors to cross.
Gillette also patented every technology it invented or used before commercialising a product.
In 1962, competitor Tiny Wilkinson Sword introduced a set of coated stainless steel shaving blades with a lot of success.
Users claimed they could get at least a dozen smooth shaves from this product while they got only 3 or 4 from Gillette's carbon steel blades. Wilkinson's blade could have seriously impacted Gillette's dominant position.
Equitymaster's Stock Screener: Identifying High-Potential Stocks Has Never Been this Easy
However, Gillette's researchers had actually patented the stainless-steel coating process before Wilkinson could obtain a patent.
So, Gillette received a royalty for each stainless blade sold by Wilkinson. This crippled Wilkinson. Gillette eventually launched its own stainless-steel blades.
It's for good reason that from 1940s to 1970s, Gillette's high market share and huge profitability stayed intact.
The US' benchmark S&P 500 index went up 8 times in these three decades. But Gillette's gains of 100 times during this period were driven by the company's own ingenuity. Investors who held on to the stock patiently enjoyed the hugely compounded gains.
By the 1980s though, Gillette had to start taking price cuts to compete. In other words, it took more and more sales, and more and more assets, to generate a given dollar of profits.
Its return on equity also started dropping. This eventually impacted the stock's valuations. Investors who were patient in assessing the 'fatigue risk' to the stock were able to get a timely exit.
So, when it comes to companies that have extraordinary potential you cannot stop at just spotting the opportunity. Even having the courage to buy the stock is only half the job done.
More than a century after Gillette's technology-led aspirations, we find companies riding massive megatrends with the help of new technologies.
Finding out which ones will continue to do this for decades requires patience. Reviewing the impact of such attempts on growth and profitability also requires patience.
Here is Phelps's complete quote. Most investors make a huge mistake by ignoring the second part.
To make money in stocks, you must have vision to see, courage to buy and patience to hold. Patience is the rarest of the three.
Warm regards,

Tanushree Banerjee
Editor, StockSelect
Equitymaster Agora Research Private Limited (Research Analyst)
Recent Articles