How to Profit from the Most Underrated Risk India Faces from China
Sep 16, 2020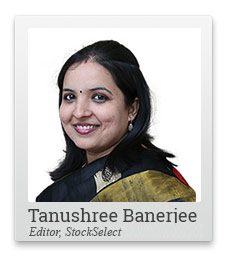 In April 2018, the New Delhi police conducted a trial of a facial-recognition software.
The result?
The software recognized 3,000 missing children in just four days.
In August that year, a wanted drug trafficker was captured in Brazil after facial-recognition software spotted him at a subway station.
Facial recognition software is today used all over the world. Be it to access office buildings, snare criminals, and even shame jaywalkers at busy intersections.
But in China the usage is at a different level.
China, in fact, already resembles what society looks like when surveillance thrives unchecked.
--- Advertisement ---
Top 3 Stocks for 2020 and Beyond

We've uncovered 3 high-potential tech stocks after years of research.

These 3 cutting edge tech stocks could potentially create a wave of Indian millionaires.

First one is present in the sector which is expected to GROW over 300 times by 2030.

Second one is one of the leading players in Artificial Intelligence technology.

And the third one is involved in putting up a global safety net to save the world from cyber criminals.

These 3 tech stocks have the potential to offer life-changing gains in the long run.

Click here to get the details...
------------------------------
Every move in every city is seemingly captured digitally. Cameras perch over sidewalks, hover across busy intersections, and swivel above housing complexes, schools, offices, public places, and shopping districts.
You might say that's the case in India too.
But in China, it borders on the realm of bizarre!
In China's eastern coastal city of Rongcheng, home to 670,000 people, every person is automatically given 1,000 points. Fighting with neighbors will cost you 5 points. Failing to clean up after your dog will lose you 10. Donating blood gains 5.
China has one closed circuit camera for every two citizens.
The US has one for every seven.
But no one expects China to exercise the same kind of surveillance over international bodies or public personalities.
UNLOCKED: Up to 3x More Gains During the Corona Crisis...
China is already exporting its AI-powered surveillance technology to authoritarian governments around the world. Chinese firms are providing high-tech surveillance tools to at least 18 nations from Venezuela to Zimbabwe.
But the revelation that several Indian entities and important persons are being monitored in real time by China's Zhenhua Data Information Technology, came as a shocker.
It established the fact that data security remains one of the most underrated risks to the Indian economy.
You would be wrong to assume that such security risks impact only the top politicians, government officers, CEOs, sportspersons, and other VIPs. The risk of such surveillance can have a lasting impact the lives of ordinary citizens.
Therefore, companies providing data security will do brisk business for years to come.
The data security megatrend is here to stay.
I explained the potential for such niche tech stocks in this video.
An Indian tech company is already taking big strides in cutting-edge data security technologies.
It's is one of three stocks that I believe, will take advantage of one of the biggest megatrends the coming decade.
Read more about these 3 stocks here.
Warm regards,

Tanushree Banerjee
Editor, StockSelect
Equitymaster Agora Research Private Limited (Research Analyst)
PS: Get access to my top 3 exciting tech stock recommendations here...
Recent Articles