Your Rare Chance to Double Your Income
Sep 17, 2019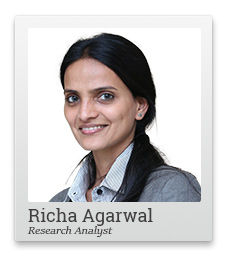 The year was 2016.
It was Equitymaster's first annual conference.
Held at Taj Mahal Hotel, it was the first of its kind opportunity for the Equitymaster team to have a face-to-face interaction with subscribers.
Apart from the tea breaks where we can mingle with our subscribers, what I enjoy the most about the Conference are the open-ended question and answer sessions on stage.
The questions give us valuable feedback from our subscribers and help us know them better.
--- Advertisement ---
[Alert] Sell These 3 Stocks Immediately

These 3 stocks are ticking time bombs in your portfolio.

It is very likely that you could be owning these 3 overvalued... fundamentally weak... ready to crash stocks... in your portfolio today.

Because many stock brokers have painted rosy pictures of these stocks.

But the reality is starkly different.

If the market crashes, then these stocks could wipe out your wealth.

You should get rid of these stocks as soon as possible.

We are going to reveal details of these 3 landmines at our upcoming special event.

You can click here to sign-up in 1-click. It's free.
------------------------------
And our answers offer a more personal forum to communicate our unique, long-term investment philosophy and processes.
That year, an attendee asked why we don't cover Reliance.
Pat came the reply from Rahul Shah, Co-Head of the Equitymaster Research Team: 'We don't understand the business...so we do not recommend it.
Reliance Industries, as you know, is a body of complex moving parts - Exploration and Production, refining, marketing, textiles, Jio, and retail. I wonder if it's possible for any analyst to have a view with conviction.
But you won't come across such confessions often.
Equity Research is an industry where one is expected to 'know' and then 'express' that knowledge with conviction.
Bravado is rewarded.
India's Revival: A Once-in-a-Generation Wealth Making Opportunity
If one happens to be right, he 'said so'. If the bet goes wrong, well, it doesn't matter as one is with the majority That's how most brokerages function. Nothing is worse than appearing and admitting being clueless in the first place.
And here was Rahul Shah, being so blatantly honest.
It is said that it is the little things that give big insights. His reply reflects his philosophy and the person he is. His philosophy is to keep things simple...and stick to his circle of competence.
An Interaction with Subscribers at the Equitymaster Conference
Unlike many analysts, he doesn't believe in following complex business models or pretends to understand them.
Rahul is a seasoned analyst who has seen multiple market and economic cycles.
--- Advertisement ---
[Watch Now] 3 Little-known Stocks We are Super Bullish On




Click Here to Watch Now
------------------------------
He understands the inherent limitations of forecasting, and sticks to his forte - valuations and behavioural investing.
His process is simple...
No detailed financial models, no management meetings, and nothing high falutin.
He follows systems that do not leave any cracks for human biases to creep in.
In short, Rahul follows a rare approach in an industry where complexity is mistaken for competence.
It takes a certain wisdom and temperament to identify human biases and to not fall for them, and stick to process that has proven to work across market cycles.
This explains why even in these markets, when every fund manager is busy writing letters to his investors justifying poor performance, and blaming government or economy for it, Rahul Shah has beaten the index black and blue.
Today, Rahul is ready with a brand-new project which he calls Automatic Income.
He will publish a free video explaining his strategy later this evening.
Sign up and watch it from the comfort of your home.
Warm regards,



Richa Agarwal
Editor and Research Analyst, Hidden Treasure
PS: Are you ready for Rahul Shah's first video class on how to double your income? It is happening today! Get the details here.
Recent Articles