Why We Picked This Small-cap Stock for Our Hidden Treasure Subscribers
Sep 17, 2020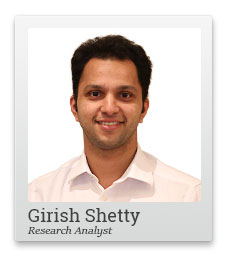 This is what one of the greatest footballers of all time, Lionel Messi, had to say about luck...
'I start early, and I stay late, day after day, year after year, it took me 17 years and 114 days to become an overnight success'.
How big a role does luck play in success?
I would say it does play a big role...but here's the catch. Everyone can't take full advantage of it.
There will come a time when things will fall in place for you. However, you can take full advantage of it only if you're ready.
By ready, I mean you've worked hard for it and are prepared. Luck just gives you what your hard work deserves.
--- Advertisement ---
Top 3 Stocks for 2020 and Beyond

We've uncovered 3 high-potential tech stocks after years of research.

These 3 cutting edge tech stocks could potentially create a wave of Indian millionaires.

First one is present in the sector which is expected to GROW over 300 times by 2030.

Second one is one of the leading players in Artificial Intelligence technology.

And the third one is involved in putting up a global safety net to save the world from cyber criminals.

These 3 tech stocks have the potential to offer life-changing gains in the long run.

Click here to get the details...
------------------------------
When we look for the best small-cap stocks to recommend, we want to see these traits.
Just like people, companies go through good and bad phases. What differentiates a company is what it does during its bad days.
Is the business model strong enough to survive the bad phase? Is the company improving itself in this phase to take full advantage of the upcoming good phase?
These are the kinds of businesses that interest us in Hidden Treasure. Businesses that are resilient during tough times.
In my YouTube video, I have talked about a broad framework to identify stocks which investors should buy, sell, and hold. You can get a good idea of our stock picking process in this video.
The last few years have proven to be the ultimate 'bad phase test' for Indian companies. More so for Indian small-cap stocks.
We had demonetisation. Then came GST. Companies that were not compliant or ready for these reforms struggled. Then came the NBFC liquidity crunch.
UNLOCKED: Up to 3x More Gains During the Corona Crisis...
Finally, we had the knockout out punch in the form of Covid-19.
Many small companies couldn't survive all this...but the ones that could have grown bigger and stronger.
And we've picked one such survivor for our recommendation this month. Hidden Treasure subscribers can read our report here.
Its business was impacted by demonetisation, GST, and covid-19. Yes, all three!
Also, raw material prices were not in its favor. It operates in an industry which is dominated by small, unorganised players who were ready to cut corners on quality and offer products at a cheaper price.
What did the company do in this difficult phase?
It worked on strengthening itself. It focused on establishing its brand. It built many exclusive outlets showcasing its brand pan-India. It even spread its wings abroad.
It did all this while maintaining a strong balance sheet.
The result?
The company is now a market leader. Its brand is now an established name in Indian households.
And the best part?
Its bad phase might just be getting over. Raw material prices have turned favorable for the company. Its small unorganised competitors are struggling to survive.
The company has a huge opportunity for growth...and the stock price has a long way to go in the upward direction.
Abraham Lincoln once said...
'I'm a Great Believer in Luck. The Harder I Work; the More Luck I Have'.
With almost five decades of hard work done by the management, you could say this company is finally getting 'lucky'.
If you're not a member of Hidden Treasure, you can read our recommendation report on this stock by signing up here.
Warm regards,



Girish Shetty
Research Analyst, Hidden Treasure
Equitymaster Agora Research Private Limited (Research Analyst)
PS: Read our latest report on the best smallcaps to buy by becoming a premium member of Hidden Treasure. Join us here.
Recent Articles