Auto Stocks: Wealth Destroyers or Once in a Decade Opportunity?
Sep 19, 2019
The big point of discussion within the research team these days is the auto industry downturn.
We have a divided house over this sector. Is it down with cancer or is it a mild fever which will eventually go away?
In other words, will the sector turn out to be a long-term wealth destroyer or is it presenting once in a decade buying opportunity?
To be honest, I haven't seen auto stocks this cheap in a long, long time.
Yes, there have always been few pockets of opportunities within the sector. However, what's different this time is the collective nature of this cheapness.
--- Advertisement ---
[Only For Indian Citizens] India is Set to Regain Its Lost Riches

India was the world's richest country nearly 2,000 years ago.

And if you are like us who believe that India is on track to regain its status as one among the greatest countries on earth…

Then, we encourage you to join other true Indians in the first-ever mega summit "REBIRTH OF INDIA" for FREE.

Click Here to Claim Your FREE Pass for this MEGA Summit…
------------------------------
You'd be hard pressed to find stocks that aren't down 40%-50% or even more from their recent highs.
Any other time, all of us could have quickly lapped up the bargains on offer. After all, India is still a young country with extremely low levels of auto penetration.
Therefore, the growth runway ahead of us is a pretty long one. This is true even after discounting for the fact that a lot of the millennials these days would rather rent a car than buy one.
However, our hesitation has to do with the threat of disruption breathing down auto industry's neck. It answers to the name of Electric Vehicles.
It is not a question of whether Electric Vehicles (EVs) will eventually rule the roads but when. Yes, the future looks more and more EV powered with each passing day.
Electric Vehicles: Disruptors-in-Chief of the Auto Industry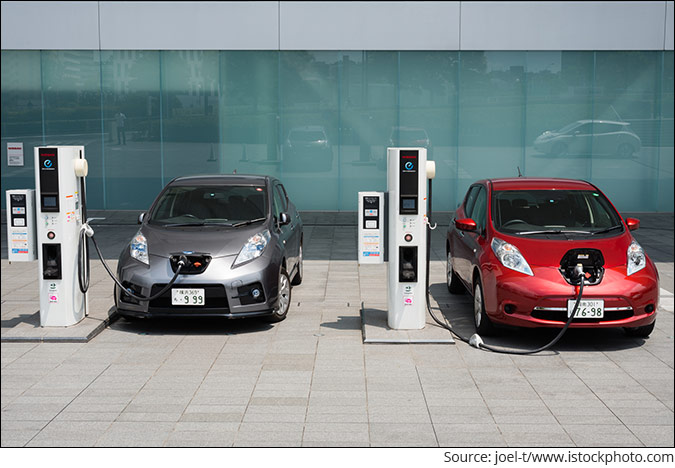 EVs are entirely different beasts compared to the cars on the road today.
Their arrival might affect the entire auto industry supply chain. Right from the guys manufacturing the basic nuts and bolts to the ones doing high-end, value-added work.
--- Advertisement ---
The 'Profit Accelerator' That Helped Wipro Multiply 2,000 Times Since 1991

Do you know what a 'profit accelerator' is?

It is one of 3 traits that the most profitable stocks have…

For instance, back in 1991 Wipro underwent a huge transformation…

This was the 'profit accelerator' the company needed.

Over the next 3 decades, the stock price of Wipro multiplied over 2,000 times.

Amazing, isn't it?

If you're wondering what exactly a 'profit accelerator' is, you'll find a full explanation of that and the other 2 traits that make a 100X potential stock, in this note.
------------------------------
And it is the timing of this change that's really playing on our minds when trying to recommend auto stocks to our subscribers.
It is a typical Catch-22 situation.
If the switch to EVs is faster than we expect, recommending auto stocks could result in significant losses.
But if this is just a cyclical downturn and the switch to EVs prods along at a snail's pace, we could miss the huge upside on offer at current valuations.
There are no easy answers to this conundrum. But what will certainly make your job easier is to look at it from the perspective of your broader investment strategy.
If your strategy is a mile wide but only a few inches deep then perhaps you could look at few auto stocks which are available extremely cheap.
This is the strategy that Ben Graham preferred. It relies more on diversification rather than deep research and specialisation.
Graham believed that no one can predict the future of any industry or the economy.
Therefore, you shouldn't do it. All you need to do is buy a large group of stocks and make sure they have a very big margin of safety and strong balance sheets.
However, within the portfolio there should be adequate industry diversification as well. In other words, never populate the portfolio with too many auto stocks or cement stocks or IT stocks.
If you like this this approach, you can certainly invest in a few auto stocks...but do not hold them for too long. The idea is to buy them below their book values or extremely low single digit PEs and sell them within 1-2 years.
However, if your strategy is only an inch wide but miles deep then entirely different rules apply.
This is Warren Buffett territory.
Here, you specialise in a few sectors but try to know the sector inside out. You will have a very concentrated portfolio. Also, once you invest, hold on to the stock for a very long time and not 1-2 years.
Under this approach, you have to be absolutely sure the switch to EVs is not happening on a large scale over the next 10-15 years. If there's even a small doubt on this, you should stay away from auto stocks.
The trick is to not just maximise the upside but also limit the downside.
In the first approach, you are limiting your downside by not only buying it extremely cheap but also allocating a small percentage to the stock.
So, even if you are wrong and switch to EVs does happen faster than expected, you will not lose much. Besides, the gains in the rest of the portfolio will make up for your losses.
In the second approach, on the other hand, you may have to pay a heavy price for being wrong. You are taking a concentrated bet. Therefore, your losses could be significant if things don't pan out as expected.
Thus, the best way to limit the downside here is to not make an investment unless one has a very high degree of conviction in the stock.
Over the long term, both methods have made money for those who've stuck with them through thick and thin.
It is your personal preference and an honest assessment about the amount of work you are willing to put in that should decide which choice you make.
In conclusion, knowing whether auto stocks have cancer or a mild fever is important. However, what is more important is to have a clear idea of your investment strategy and the investing accordingly.
One place where I have a clear idea about my investment strategy is my Automatic Income Project.
It is designed to generate an extra income stream for investors as quickly as possible. It is my most ambitious project yet.
Two days ago, I published my first free training video for those who want to know more about Automatic Income.
Later today, I will publish my second training video!
Click here to know more about it.
Warm regards,



Rahul Shah
Editor and Research Analyst, Profit Hunter
PS: Dear reader, I will publish my second video class on doubling your income this evening! Full details here...
Recent Articles