Revealed


Richa Agarwal's
Top 3 Stocks for 2023
Has the Indian Stock Market Become 'Crashproof'?
Sep 19, 2022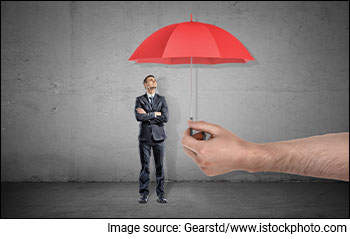 'Inflation numbers in the US have come worse than expected. I am sure there is going to be a bloodbath in the US markets today', a colleague warned me last Tuesday as we settled into our seats after our evening chai.
And right on cue, the US markets tumbled that day. Dow Jones, the benchmark index, had the worst day since June 2020. Blue chips and tech giants crashed as if they were some penny stocks. There was nowhere to hide.
Just to put the damage in perspective, the US market wiped out a whopping US$ 1.6 trillion in market cap in one day flat, equal to 50% of India's entire market cap.
For those like me who expect US and India to move in sync, I was fearing the worst for Indian stocks. I wondered whether they will also crash.
It certainly felt that way for the first couple of hours. The Sensex opened 1,000 points down, threatening to go even lower.
However, as has often happened over the last few months, Indian stocks recovered, showing remarkable resilience.
Soon, the deficit was wiped away and the Sensex closed only 220 points lower, a far better show than the US.
This comeback along with a few in the recent past, has most investors wondering whether the Indian stocks have finally decoupled from the US market.
--- Advertisement ---
"My Top 3 Stock Picks for 2023"

Good News for you!

I have zeroed in on my top 3 stocks for 2023.

On September 30th at 5pm, I'm revealing the details only to a selected few readers of Equitymaster at my upcoming MEGA summit.

If you'd be interested, use this link to save your spot asap.

Save Your Spot
------------------------------
Will the Indian stock market dance to its own tune from here on and what happens in the US markets will have little to no impact on its movement?
It does appear that way if you look at the recent data.
A basic Google search will tell you that the US Dow Jones is down 6% and 10% in the last six months and one year respectively. The Sensex on the other hand, has bucked this trend. It has gained 7% and 4% during the same time period.
To be honest, I haven't seen this happen in the last 10 years.
Between 2011 and 2020, there have been three years where the Dow Jones has ended the year either flat or negative. And in all of them, the Indian stock market has also either ended flat or negative. It has struggled to break away from the performance of the US stocks.
But not this time. The Indian benchmark could give decent returns in 2022 even as the US threatens to go further down from here.
It is possible that the current divergence is just a flash in the pan and things go back to normal. After all, how can you refute a history of 25-30 years based on a single incident?
However, this time it could really be different.
There is more than one reason to believe that there are big changes underway. Changes that may lead to the Indian stock market finally coming into its own.
One of the biggest is undoubtedly the rise of the domestic Indian investor.
Have you heard the term 'The Lollapalooza Effect'? I heard it first from Charlie Munger.
The combination of multiple factors that are all moving in the same direction, creates the potential for a lollapalooza effect is how Munger describes it.
Let's hear it from the man himself.
Lollapalooza effects occur when there are multiple forces or factors moving in the same direction. The key is that when forces combine, they don't just add up; each force builds off of and strengthens the other, creating an explosive effect with huge results. -Charlie Munger
The rise of the domestic investor is a great example of the Lollapalooza effect.
Over the last couple of years, multiple forces have combined to turn domestic investors into a formidable force in the Indian stock market.
I am talking about factors like ease of buying and selling of stocks through internet apps, the strong bull market, poor returns from competing asset classes, the FOMO factor, proliferation of stock market experts and influencers, favourable demographics and others.
All these factors have strengthened and supported each other, turning the domestic investor into a strong pillar of support for the stock market.
Check out these facts for yourselves.
The total number of demat accounts have crossed 100 m in Aug 2022, up from 40 m in 2020.
The National Securities Depository Ltd and the Central Depository Services Ltd, which manage those 100 million demat accounts, hold assets worth Rs 360 trillion under custody between them. This is 45 per cent higher as compared to 2 years ago.
Retail investors hold 52% of the market share in average daily turnover in stocks, while FPIs and DIIs contribute 19% and 29% respectively.
Talking of DIIs, they have cumulatively parked around US$ 90 bn in Indian equity markets over the last 23 years. You'd be surprised to know that more than 95% of it i.e. US$ 87 bn has been recorded over the last eight years.
Most of this has been because of the SIP cult which is only going to get stronger in the coming years.
Now, what this flood of domestic money into the Indian stocks has done is that it has reduced our dependence on foreign inflows. It should be noted that up until FY21, the Indian stock market used to rise and fall based mainly on what the FIIs were doing. However, this trend reversed in FY22 where the markets rose 19% despite a significant FII outflow of US$ 17 bn. A similar pattern is being observed so far in FY23 also, where the market has risen 1% despite FIIs selling stocks worth US$ 9 bn.
There are similar data points galore, but I think you get the gist.
The influence of the US stock market as well as the FIIs on Indian stocks has certainly gone down a few notches in the last couple of years and it looks like this trend may not be easily reversible. It is here to stay and perhaps may only get stronger in the coming years.
Now, I am not saying that Indian stocks will move totally independent of the US stocks. What happens in the global economy and the US stock market will certainly have its impact on Indian stocks as well.
But at the same time, it will be wrong to assume that a panic in the US market will automatically set off alarm bells here. Unless the panic is because of some global factors that affects the entire global economy, it will be safe to assume that it won't have a major impact on Indian stocks.
So, does this mean that since the long-term India growth story is intact, there won't be a big stock market crash anytime soon? Has the Indian stock market finally become resilient and crash-proof?
If this the case, then it is certainly bad news for analysts like me who like to keep a sizeable corpus in cash and who wait for market crashes to buy stocks at a discount.
However, I don't think this will be the case. The human nature being what it is, we will still have booms and busts in the Indian stock market.
I draw a great degree of comfort from the following reply by Ben Graham when he was once asked why he thinks stock markets will keep fluctuating.
Here's what he replied.
Long experience in the stock market indicates that the public always thinks it can make fast profits in one direction or another. It seems that human nature requires that stock price movements be carried too far. Too far means that there are going to be corresponding movements in the other direction.
Just because Indian stocks will dance less to the tune of FIIs doesn't mean they won't crash anymore.
In fact, it is this very belief amongst Indian investors that could eventually lead to a crash in the stock market.
When exactly will that happen is well outside the competence of all of us. But this doesn't mean we should not be prepared for it.
Take care of the basic principles and you should be fine in my view.
I am talking about principles like avoiding junk stocks, not overpaying even for the best quality stocks and always having some portion of the portfolio in bonds or fixed deposits. These are simple principles but hugely effective in my view.
They work for all kinds of markets and at all times. Above all, they ensure a good night's sleep amidst all the noise around us.
Warm regards,



Rahul Shah
Editor and Research Analyst, Profit Hunter
PS: Talking of investing in best stocks, here's how you can ignore everyone's favourite, blue chip stocks and still earn great returns.
Recent Articles