EVs Will Change the Fortunes of this 3% Return Sector
Sep 22, 2021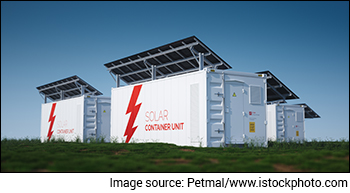 Electric Vehicles (EVs).
Some are calling them a seismic shift.
Others are calling them a disruption.
EVs have grabbed headlines for months now. Prospective EV makers have already had a huge impact on the returns of the auto sector.
Any kind of business with a remote association to EVs are finding takers today. Investing in the EV space helps companies move into a new orbit of valuations.
If you find investing in these pricey EV stocks too risky, you are not alone. Many EV stocks have moved to a new normal of investor euphoria.
Meanwhile, I've turned my attention to a sector that has fetched 3% returns per annum in the past decade.
Saying that the biggest players in the sector were huge underperformers in the last bull market would be an understatement. You would have been better off keeping your money in a savings account.
--- Advertisement ---
Automobile Sector's Colossal Disruption Could Make You a Fortune

During any major disruption in a sector, fortunes are created.

And now, we are at the cusp of a major disruption that the automotive sector will experience.

It is the electric vehicles gold rush.

At Equitymaster, we have unearthed a hidden way to ride the 15x EV opportunity so that you could take home potentially life-changing gains in the long run.

You can get all details of the hidden way in our upcoming special online event.

YES, Register Me for FREE
------------------------------
But don't mistake this to be my attempt at bottom fishing.
This sector has seen its heydays in the earlier decades. From mega IPOs to multibagger stocks, the sector delivered it all, until things came to a standstill.
Cost overruns, regulatory bottlenecks, and bad capital allocation. All put together, completely destroyed the wealth creating ability of these firms.
In case you haven't guessed, I am referring to India's power sector.
Neither power generators nor distributors nor the utilities are money spinners. But a niche segment of this sector is set to explode.
All thanks to electric vehicles!
--- Advertisement ---
The Rebirth of India

India's leading research analyst, Tanushree Banerjee, will show our readers how an upcoming mega shift would drastically change the state of the Indian economy...

And how investing in three high-potential stocks at the heart of this rebirth...

...could potentially hand them 100%, 300%, 500%, even 1,000% or more in the long run.

Since you are one of our valued readers, we sincerely urge you to head over here for more details
------------------------------
Yes, this niche segment of the Indian power sector is seeing investments like never before.
Companies across industries are pouring in billions in this space. Each one is trying to grab a share of an exponentially growing pie.
You see EV batteries are the most critical and costliest part of any electric vehicle.
It's important they're cheap, efficient, and sustainable. The last part is where the power sector comes in.
Battery energy storage systems (BESS) have seen a huge regulatory support recently.
They provide a clean, affordable, and sustainable alternative to traditional power generation.
As the impact of climate crisis becomes ever more apparent, batteries hold the key to transitioning to a renewable-fuelled world. More specifically, electric mobility world.
Currently, China, the US and European Union corner nearly 70% of the global BESS capacity.
But the future of this technology could be in India.
Join Today: Equitymaster is on Telegram. Join FREE Today for Exclusive market Updates
According to International Energy Agency, India is set to have one third of the installed capacity by 2040.
The most compelling Indian battery storage companies are still out of the radars of EV investors. Many of these firms still need adequate balance sheet strength.
But compared to any other sector, the energy storage sector remains the most resilient to economic and market shocks.
So, as the fortunes turn, this 3% return sector could see a gold rush in the years to come.
Stay tuned!
Warm regards,

Tanushree Banerjee
Editor, StockSelect
Equitymaster Agora Research Private Limited (Research Analyst)
Recent Articles