What to Do if there is a Second Wave of the Stock Market Crash
Sep 24, 2020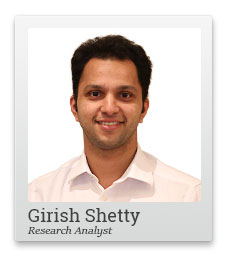 Why does panic or fear spread so quickly?
Have you noticed how bad news on TV channels or social media spreads so fast?
This panic behavior can be traced back to animals. Fear was, and still is, a very important aspect for survival for all animals.
Let's take the example of a herd of Zebras roaming around. One of them spots a lion lurking around.
This one zebra starts running for his life. The herd follows him and start running without even seeing or even knowing about the danger. They just know it is the right thing to do.
We see this panic in people too. If you see someone in fear or panic around you, it will naturally rub off on you too.
--- Advertisement ---
[Alert] Sell These 3 Stocks Immediately

These 3 stocks are ticking time bombs in your portfolio.

It is very likely that you could be owning these 3 overvalued... fundamentally weak... ready to crash stocks... in your portfolio today.

Because many stock brokers have painted rosy pictures of these stocks.

But the reality is starkly different.

If the market crashes, then these stocks could wipe out your wealth.

You should get rid of these stocks as soon as possible.

We are going to reveal details of these 3 landmines at our upcoming special event.

You can click here to sign-up in 1-click. It's free.
------------------------------
We see this a lot in stock markets. It's why we see rapid declines during times of panic.
The most recent one was the covid related panic in March. The news of the virus spread like wildfire. The BSE Smallcap index was down almost 40% in just a month!
Now, there is talk of a covid second wave. We saw the UK contemplate lockdowns again. This led to a sharp market correction in Europe.
As usual, fear and panic spread quickly to the Indian stock market as well. The BSE Smallcap index fell almost 9% in just 5 days.
Of course, we're still nowhere near the March 2020 bottom...but we can't rule out a second wave of panic resulting in a crash.
India's Revival: A Once-in-a-Generation Wealth Making Opportunity
Most people in the market tend to take rash decisions in such panics. Don't be like them.
It will help a lot in this situation, if you have is a proper investing plan in place. Here's a useful framework to follow whenever the next round of panic sets in...
Hold on to high quality stocks: By quality, I mean stocks that have the strength to survive difficult times like the ones we are seeing right now.
These are companies with strong business models backed by equally strong managements. Companies that are a part of the daily lives of their customers and will be for years to come.
If there is a mass panic in stock market, you will see good quality stocks go down as well. Remember though, these businesses may have gone down in price but not value.
We recently released our 5 'essential' stocks report based on this framework. Make a note of stocks that rank high in your portfolio in the 'quality' parameter.
Hold on to them even when everyone else around is selling in panic.
--- Advertisement ---
[Watch Now] 3 Little-known Stocks We are Super Bullish On




Click Here to Watch Now
------------------------------
Shift from low quality to high quality stocks: Most investors make a mistake in a market crash. They sell stocks, which are in profit to buy more of stocks that are in loss. Often, they sell high quality stocks in their portfolio to buy low quality names.
The result is the portfolio is full of poor businesses, which might not survive in the long-term. Don't do this.
You can check my Youtube video below for our stock picking process that we follow at Hidden Treasure...
Make the shift in stocks not based on price but on quality. During a market sell off, shift from low quality stocks to high quality stocks.
When normalcy returns, these high-quality names will bounce back much faster than the low quality ones.
This has been our approach in Hidden Treasure.
We know there will be volatility, especially in small cap stocks. So our approach to recommending stocks is similar to this framework.
We are focused on picking high quality businesses for our subscribers.
You can read more about our top stock for 2021 and beyond.
Warm regards,



Girish Shetty
Research Analyst, Hidden Treasure
Equitymaster Agora Research Private Limited (Research Analyst)
PS: Get access to our top stock recommendation for 2021 here.
Recent Articles