Smallcaps Will Rebound... This is What You Should Do Now
Sep 26, 2019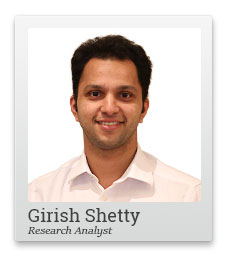 The 'Rocky' movie series is one of my all-time favourites. I've lost count of the number of times I've watched them.
The story of how a man battles against all odds to triumph in the sport of boxing sets this movie series apart.
One of my favorite lines from the movie has always stayed with me...
'It ain't how hard you hit. It's how hard you can get hit and keep moving forward'.
This quote aptly suits small-cap stocks in the Indian market.
--- Advertisement ---
FREE Event on Equitymaster's New Project

On May 17, we are holding a FREE event to reveal Equitymaster's Great Indian Wealth Project.

At this event, we'll reveal the details of your first stock for a potential Rs 7 crore in long-term wealth.

Seats for this event are filling up fast.

Since there are limited seats, we urge you to register at the earliest.

Click here for free sign-up
------------------------------
You see, small caps have rebounded...but they've also fallen a lot.
Since January 2018, the BSE smallcap index has taken a heavy beating. In boxing terms, it was a 'knockout'. The smallcap Index is down about 32% over the last 2 years. Many small caps have fallen 80% or more.
Most investors have moved to the 'safe haven' of large caps. Even the good-quality small-cap stocks have been punished. This is a pattern similar to the one we saw in 2013.
Corporate governance issues, weak business fundamentals of many companies were exposed. The damage has been permanent for many of them.
But the ones that survived have grown stronger. Having taken many blows, it is time for them to punch back, i.e. these small caps will rebound.
These companies kept growing and improving their business as the competition fell apart.
Learn: How to Potentially Accumulate Rs 7 Crore in Wealth Over the Long-term
How did they do this?
Well, these companies have 3 characteristics in common.
Clean and competent management.
Strong business models.
The ability to grow without excessive debt.
And I believe, these are the small-cap stocks which will rebound the strongest.
These companies will grow with or without government help. The tax rate cut will be an additional benefit for them.
Does this mean the small-cap rebound has already begun? No one can say that with absolute certainty.
But if you ask me... are set for a rebound?
Yes, that I am sure of.
After all, this is what we saw after 2013. The BSE Smallcap index more than doubled from January 2014 to October 2018, netting in gains of 111%.
How do you take advantage of this, dear reader? What should you do when you see signs of a revival in the smallcap space?
--- Advertisement ---
How to Earn a Fortune in Gold, the Smart Way

Gold is on 'the verge of a decadal run' says Vijay Bhambwani, India's #1 Trader and Editor of Fast Profits Daily at Equitymaster.

He says gold has the potential to generate staggering gains in the coming years...And those who are betting on gold right now will hit the jackpot.

But wait.

While gold is an attractive investment destination, there's a very specific way to play this opportunity...

A way that ensures you rake in maximum profit and perhaps hit the jackpot...while minimizing potential pitfalls. Thankfully, Vijay - India's #1 Trader - can guide you step-by-step in the upcoming gold rush and help hit the jackpot just at the right time.

Sure, you don't want to be an average trader. That's not how you make a fortune.

Here's how you can get Vijay's guidance...
------------------------------
First, steer clear of looking at supposedly 'cheap' stocks. The bottom fishing temptation is high during these times.
These supposedly 'cheap' stocks are cheap for a reason. Many of them face corporate governance issues or broken business models. Avoid them at all costs.
Second, look at strong businesses. Ones that rank high on fundamentals. These are businesses generating strong cash flows and growing without taking on excessive debt.
And most importantly, they should be backed by a clean and competent management.
Many such small caps are now at attractive valuations. Richa, our small cap expert, has recorded a video about one such high-quality stock.
Warm regards,



Girish Shetty
Research Analyst, Hidden Treasure
PS: Richa Agarwal, our small cap expert, has found one stock with the potential to offer multibagger returns. Watch Richa's video on this one stock here.
Recent Articles