The Magic Formula to Pick the Best Real Estate Stock
Sep 27, 2021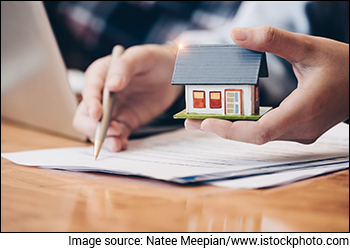 When it comes to investing, some people pay more attention to the quality of the underlying business while others focus more on valuations.
What about you? What do you focus more on? Are you someone who pays 70% attention to quality and only 30% to valuations or is it the other way round?
Well, if super investor Joel Greenblatt's 'Magic Formula' is to be believed, you should pay equal attention to both.
He has actually written an investing best-seller around this formula.
Titled 'The Little Book that Beats the Market', Greenblatt has argued that a formula that pays equal attention to both valuations as well as business quality, which he defines by a single metric of ROC (Return on capital), has ended up beating the market by a huge margin over the long term.
The modus operandi is simple.
You take your universe of stocks, rank them based on valuations (EV/EBIT) and return on capital i.e. stock with the cheapest valuation is ranked number 1, second cheapest is number 2 and so on.
--- Advertisement ---
The Hidden Opportunity in EV Stocks No One Knows About

With today's fast-changing technology and concern about the environment, the popularity of electric vehicles (EVs) has been on the rise.

Most investors go the usual route of investing in large companies and waiting to rake in profits.

We believe that's not the best approach.

In fact, our research has uncovered a hidden way to make potentially windfall gains from this EV opportunity.

Interested to know more? You can get all details by clicking the link below:

Equitymaster's Latest Research Project - Details
------------------------------
Likewise, stock with the highest return on capital is ranked number 1, second highest is number 2 and so on. Lastly, you add up the two scores for all the stocks in your universe.
The top 20 or 30 stocks with the lowest combined scores is your 'Magic Formula' portfolio which you rebalance every year.
As per Greenblatt's own estimates, this portfolio has outperformed the benchmark index by a huge margin over the long term.
You can check out more from his website here.
Now, as analyst, I have always believed in the golden mean.
In other words, buy a decent quality stock at moderate valuations. Since great quality stocks are seldom available cheap and since poor quality stocks are a definite no-no irrespective of how attractive the valuations, this middle is where great profit making opportunities lie.
And Joel Greenblatt's formula is a great way to zero in on stocks from this region of the quality-valuation spectrum.
So what happens if you use the formula to figure out the best real estate stocks to invest in? Well, you get stocks that seem well placed to ride what many believe to be the coming real estate boom.
Yes, the data is pretty compelling. It looks like the real estate sector is finally set to shrug off its multi-year lull and embark on a new high growth phase.
Alert: Discover Richa's Top 3 Stock Picks for 2022...
The upcoming festive season, the waning of the second wave, record low interest rates and strong hiring in IT/ITes sector, are all pointing towards strong growth momentum.
However, choosing the right real estate stock to ride this wave is not as straight forward as it seems.
The good quality stocks with strong brand name and execution track record, have already run up a great deal. It is quite likely that the growth of the next 2-3 years is already priced into their stock price.
The ones with leveraged balance sheets and suspect corporate governance practices on the other hand, are ticking time bombs.
A couple of bad developments and their prices could come crashing down.
This is where the Magic Formula can come in handy. Here's the list of stocks in the order of their ranking that you get when you apply the magic formula to India's real estate sector.
| Rank | Company Name |
| --- | --- |
| 1 | Eldeco Housing & Industries Ltd. |
| 2 | Arvind Smartspaces Ltd. |
| 3 | Ahluwalia Contracts (India) Ltd. |
| 4 | Marathon Nextgen Realty Ltd. |
| 5 | Ganesh Housing Corporation Ltd. |
| 6 | Indiabulls Real Estate Ltd. |
| 7 | Omaxe Ltd. |
| 8 | Kolte-Patil Developers Ltd. |
| 9 | Sunteck Realty Ltd. |
| 10 | NBCC (India) Ltd. |
| 11 | Ashiana Housing Ltd. |
| 12 | Oberoi Realty Ltd. |
| 13 | Mahindra Lifespace Developers Ltd. |
| 14 | Godrej Properties Ltd. |
| 15 | DLF Ltd. |
Source: ACE Equity, Equitymaster
Well, an explanation is in order.
I have modified the Magic Formula by including ROE instead of ROC and taking the median ROE of the last five years (FY16 to FY20) instead of just one year so as to neutralise the cyclicality of the sector.
--- Advertisement ---
Ride Extreme Market Swings Successfully...

This is what happened at 20:02 minutes...




Watch Full Replay of Lazy Millionaire
------------------------------
Also, since EBIT is very volatile for realty stocks, I have considered price to book value (PBV) instead of EV/EBIT as the valuation metric.
So, the median ROE acts as a quality metric and the latest PBV as a valuation metric.
Also, I have excluded stocks with sales of less than Rs 1 bn for the latest financial year and the ones with a debt to equity ratio of more than 1.
So, what you have are the real estate stocks with the strongest balance sheets, ranked based on the best scores in terms of ROE and PBV combined.
I know some of you may not agree with this ranking and may want to do your own research. You may want to focus more on the size and reputation and less on their valuations. While still others may want to totally ignore the size and focus on small companies with strong balance sheets and attractive valuations.
Whatever be your preference, this list is a good starting point to filter out the bad companies and then dig still deeper if you want.
I personally may not want to look beyond these names if I were to identify 2-3 real estate stocks best placed to ride the coming real estate boom.
Warm regards,



Rahul Shah
Editor and Research Analyst, Profit Hunter
Recent Articles