---

This is third party advertisement

---

Mutual Fund investments are subject to market risks, read all scheme related documents carefully.
Join Mega webinar


Navigating Markets in 2024 -
Fund Managers Year End Perspective
Live on Dec 6th @ 6pm
Does HDFC Bank Deserve to Trade at Historic Lows?
Sep 27, 2023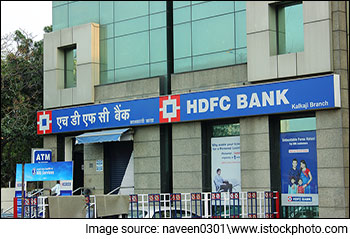 It was the 3rd of April 2020.
The Coronavirus was spreading all over the world.
Businesses across the globe were beginning to battle an unprecedented crisis.
Stock markets nosedived at every sign of bad news from China.
And in the middle of this, one of India's premier private sector banks rolled out few more digital services.
But its valuations crashed to multi year lows.
HDFC Bank has never been completely immune to stock market crashes. Whether in 2009 or 2020, shareholders took the stock to the cleaners, at every crisis. After all, no business is as closely linked to the economy as banking.
Also, despite HDFC Bank's reputation for consistency in asset quality and profit growth, the bank has been at the receiving end of investor apathy from time to time.
But what explains the fact that in 2023, when Sensex and Nifty are near all time highs, the stock of HDFC Bank is once again at rock bottom valuations?
Agreed, the bank is no longer its old nimble avatar. Rather the reverse merger with parent HDFC Ltd has brought the bank near-term challenges.
Being the seventh largest bank globally does come at a cost. But HDFC Bank is no stranger to growth and acquisitions.
From its early days the bank has absorbed smaller entities like Times Bank and Centurion Bank. And every time the synergies have paid shareholders rich dividends.
--- Advertisement ---
Investment in securities market are subject to market risks. Read all the related documents carefully before investing

Our Big Prediction

India is set to take a giant leap in terms of prosperity.

If things play out as our research suggests, then this leap could potentially generate wealth at a scale we've probably never seen before.

This is one of the biggest opportunities for investors in the recent times.

The stock market rally that we're seeing right now is just a small glimpse of what's about to come.

See Details Here
Details of our SEBI Research Analyst registration are mentioned on our website - www.equitymaster.com
---------------------------------------------------
In 2023, the troubles, though in house, can cause some un-envisaged dips in margins and asset quality.
Not one to offer last moment surprises, the management of HDFC Bank chose to warn analysts about the possible bad news in coming quarters, at the latest concall.
But like it typically happens for consistent entities, even the slightest aberration, even if it is temporary, is not pardoned.
The warning of muted margins and slightly bloated NPAs has sent the stock price back to April 2020 valuations.
Question is, does HDFC Bank deserve to trade such historic lows (price to book value below 3x)? Should its current shareholders panic? And more importantly, can this be an opportunity for value buying?
Now, as potential investors, you need to conduct detailed due diligence on the stock to form your own view.
But this editorial is not about a buy or sell or hold or avoid view on HDFC Bank.
Rather it is about drawing up a checklist that helps you vet the distorted valuations of certain entities that a rely on macro factors.
Will the Bank Fund India's Capex Drive?
India's economic growth over the coming decade will be a mix of self and bank funded growth.
Banks, especially private sector banks will pay a crucial role in the latter. The coming wave of capex in both public and private sector entities will keep credit demand steady.
Being one of the most premier banks in the country with a strong network across domestic and overseas corporates, HDFC Bank is bound to be a significant lender.
Will the Government Continue to Pursue Financial Inclusion?
Financial inclusion has been the key to both financialisation and digitisation of the economy over the past decade. Applications like UPI have made banking services accessible to the remotest corners of the country.
HDFC Bank has the first mover advantage in new technology initiatives, like the digital currency, for financial inclusion.
Will Indians Continue Investing in Financial Assets?
The share of financial assets in total household assets in India has doubled over the past decade. The trend is unlikely to reverse since financial investments are being incentivised.
Its exposure to non-banking financial entities like insurance and mutual fund, through subsidiaries, makes HDFC Bank well placed to capitalise on the trend of savings moving towards financial assets.
Will the Banking Sector Get More Competitive?
The emergence of the new HDFC Bank has invited comparisons with its global banking peers. But the sobering fact is that China's ICBC is still way ahead, especially since that country accounts for 15% of global trade.
However, domestically, over time, smaller Indian banks and NBFCs are expected to consolidate.
Hence a large bank like HDFC Bank may feel the heat of competition from domestic peers looking to cannibalise on its market share.
--- This is Third Party Advertisement ---
Mutual Fund investments are subject to market risks, read all scheme related documents carefully.

[MEGA] Webinar Invitation -

Navigating markets in 2024 - Fund Managers' Year End Perspective.

Date: Dec 6th Time: 6pm Venue: Your Computer

An Exclusive Asset Class Outlook Webinar With Our Experts from Quantum MF

• The Outlook For Equity, Debt & Gold?

Register Free for this Exclusive Webinar
----------------------------------------
Nevertheless, with its profit focus, it is unlikely that HDFC will compromise on margins or asset quality for growth.
Should Investors Shun HDFC Bank on the Basis of Short Term Woes?
As a bank's balance sheets and its stock's valuations are extremely vulnerable to non-performing loans, valuations can slip progressively.
The big 'I' that is to be blamed. Warren Buffett calls it the Institutional Imperative.
The 'I' is the tendency of companies to do things because everyone else seems to be doing it!
Equitymaster Conference 2024: View Your Invitation
Buffett wrote in his 1989 letter to shareholders...
My most surprising discovery: the overwhelming importance in business of an unseen force that we might call the institutional imperative.
Even some of the biggest and reputed banks globally have fallen from grace as and when they were reported to be cheating shareholders with a rosy picture of their performance.
So, the fact that HDFC Bank is warning potential investors of near-term challenges should, in fact, be seen as sign of transparency and focus on long term value creation.
HDFC Bank has built its reputation of choosing quality over balance sheet size for nearly three decades. The fact that the bank has commanded premium valuation for most of the period shows investor trust in the bank's quality and consistency.
Hence, unless there is reason to believe that HDFC Bank has under reported margin challenge or asset quality, which could permanently damage its valuation criteria, there is no reason to shun the stock.
Warm regards,



Tanushree Banerjee
Editor, StockSelect
Equitymaster Agora Research Private Limited (Research Analyst)
Recent Articles