India's Big Tech Leap...and How You Should Tap It
Sep 29, 2021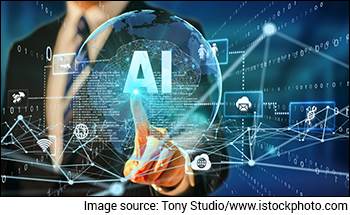 Controlling advanced chip manufacturing in the 21st century may prove to be like controlling oil supplies in the 20th.
The country that controls this manufacturing can throttle the military and economic power of others.
The United States did this to China in 2020. It limited Huawei's ability to outsource its in-house chip designs to Taiwan Semiconductor Manufacturing Company (TSMC).
TSMC is the world's largest dedicated pure-play chip foundry. Apple is its biggest customer. TSMC produces chips in huge volumes for iPhones, iPads, and Apple Watches.
As Apple introduces its in-house designed chips, it's gradually phasing out Intel, its partner for the past 15 years.
The US-China war on chips combined with the pandemic led to a worldwide shortage of chips. This has choked the manufacturing of cars and electronics the world over.
--- Advertisement ---
The Hidden Opportunity in EV Stocks No One Knows About

With today's fast-changing technology and concern about the environment, the popularity of electric vehicles (EVs) has been on the rise.

Most investors go the usual route of investing in large companies and waiting to rake in profits.

We believe that's not the best approach.

In fact, our research has uncovered a hidden way to make potentially windfall gains from this EV opportunity.

Interested to know more? You can get all details by clicking the link below:

Equitymaster's Latest Research Project - Details
------------------------------
India too has been affected.
Maruti Suzuki expects production cuts of up to 60% this year. This is due to the chip shortage. India's plans to be a global supply chain hub depends on chip availability. This is even more so for the EV ecosystem in the country.
Also these Taiwanese chip foundries risk losing business amid the US China standoff.
So it turns out, the chip crisis has brought about an unforeseen opportunity for India.
The ambitions of Indian manufacturers are no longer limited to designing and outsourcing chip making to Taiwan.
They desire to take a big tech leap. This is the right thing to do if India is to position itself firmly in the global supply chain.
India needs access to the chip making technology from Taiwan for its big tech leap. Taiwan needs access to India's growing chip capacities to de-risk its customers.
FREE Event: Discover Your First Stock for a Potential Rs 7 Crore in Long-term Wealth
A recent India-Taiwan trade pact offered a solution. The deal allows Taiwan to transfer technology for a chip plant worth an estimated US$7.5 bn in India. These chips would power everything from 5G devices to electric cars.
India's contribution, apart from adequate land, water, and manpower, would be financing 50% of the chip foundry capex. In addition, the facility will enjoy tax breaks and other incentives.
This deal certainly seems a win-win for both India and Taiwan.
More importantly, it cements India's position in the global tech landscape. It's also very timely given the massive electric vehicle capacities already coming up in the country.
There is one tech company in India which is grossly underrated despite its dominant role in semiconductor chip designing.
--- Advertisement ---
What CNBC Won't Tell You...


The next 10 years would be a golden period for Indian investors...

The "Big Bull" Rakesh Jhunjhunwala claims it could be one of the largest stock market bull runs in India ever...

And veteran investor Raamdeo Agarwal says the S&P BSE Sensex could even reach 200,000 points in the next 10 years... All thanks to these...

Highly Powerful Wealth-Building Mega-Trends
------------------------------
It has set up management teams in Taiwan, South Korea, and Vietnam in recent months seeing the growth potential of this business.
The stock is already a 25 bagger over the past decade. It's also one of the key contenders of my Great Indian Wealth Project. Thanks to its disruptive capabilities, the company's future is far more promising than its past.
StockSelect subscribers have been riding the wealth creating potential of this stock for a while now.
And there will be many more such opportunities in the months and years ahead.
Stay tuned!
Warm regards,

Tanushree Banerjee
Editor, StockSelect
Equitymaster Agora Research Private Limited (Research Analyst)
Recent Articles