India's Drone Revolution is a 4x Profit Opportunity
Sep 30, 2020
Editor's note: At midnight tonight, we are closing the access to Richa Agarwal's exclusive report on her top stock for 2021. Don't delay! Get this report now.
---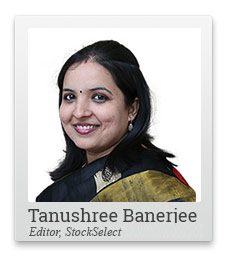 In the movie 3 Idiots, the engineering student with the most promising project, was working on a drone.
These small unmanned flyers have captured the imagination of engineers for a while now.
Tiny drones at high altitudes may seem as innocent and cute as a flock of birds.
But they have proven to be very useful in times of crisis.
For instance, they are used to search for stranded victims and drop food packets during natural disasters.
In happier times, the drones can simply serve ecommerce companies in delivering parcels.
But the use of drones, more recently, has been for potent national security concerns.
--- Advertisement ---
Automobile Sector's Colossal Disruption Could Make You a Fortune

During any major disruption in a sector, fortunes are created.

And now, we are at the cusp of a major disruption that the automotive sector will experience.

It is the electric vehicles gold rush.

At Equitymaster, we have unearthed a hidden way to ride the 15x EV opportunity so that you could take home potentially life-changing gains in the long run.

You can get all details of the hidden way in our upcoming special online event.

YES, Register Me for FREE
------------------------------
Just a few months prior to the India-China standoff at Galwan, many on social media were amused by the sight of the drone delivery at China's borders.
Global Times and other Chinese media showed a number of small 'quadcopter' drones, which take off and land vertically. They apparently carried containers of food that were dropped from a low height and handed over to soldiers.
But was the whole exercise just as innocuous as it was portrayed to be?
For starters, it testifies to the progress China has made in development of drones of all sizes and all shapes. In fact, China has become a major supplier of large armed drones. Pakistan is a major client.
But one drone threat that, literally, slips off the radar is that of the 'drone swarm'.
This is an area in which China has undertaken considerable research.
FREE Event: Discover Your First Stock for a Potential Rs 7 Crore in Long-term Wealth
A drone swarm is a fleet of aerial robots deployed to achieve a specific goal. Thanks to its success, China's drone production is expected to grow 25-40% per year until 2025.
Chinese drones have been reported to be surveying Indian positions in eastern Ladakh even as the stand-off around the Line of Actual Control (LAC) continues.
It's imperative that India catches up in the use of drones for assisting armed forces.
Not just during periods of conflict but also for ensuring competent border surveillance in peaceful times.
Until 2016, India's R&D efforts for drones had suffered due to restrictions imposed by Missile Technology Control Regime (MTCR). This regime considers drones as weapons.
With India now a member of this cartel, it has better access to technologies and foreign partnerships.
--- Advertisement ---
3 "Super Smallcaps" You Didn't Know About

You may not have heard of these 3 "super smallcaps" ever before...

The mainstream press doesn't cover them... Most brokers don't know about them either...

Stocks like these 3 "super smallcaps" only come to your notice when they have rallied by hundreds or even thousands of percent... and are all over the news!

Richa revealed it all during her Super Smallcaps Summit

If you missed this event for some reason, then you can watch the special replay of this event.

Click Here to Watch the Replay...
------------------------------
With help from DRDO, several Indian companies are now venturing into drone manufacturing through joint ventures with foreign firms.
I had referred to this in my video on defence stocks.
Unfortunately, many of these companies are either too small or unlisted.
However, my research on India's leading defence companies brought me to one major player riding the drone manufacturing opportunity.
Even by conservative estimates, the opportunity could be for 4x growth in the coming decade.
This is an exciting space. There is more to come.
Stay tuned...
Warm regards,

Tanushree Banerjee
Editor, StockSelect
Equitymaster Agora Research Private Limited (Research Analyst)
PS: At midnight tonight, we are closing the access to Richa Agarwal's exclusive report on her top stock for 2021. Don't delay! Get this report now.
Recent Articles