The Big India Revival
A Once-in-a-Generation Wealth Building Opportunity
With 1,000% Long-term Gain Potential
This Decision can Guide You to the Next Multibagger Stock
Sep 30, 2022
Editor's note: Equitymaster's smallcap guru, Richa Agarwal, wrote about the most important thing investors should do in this volatile market. It's something you don't usually read about in the financial press but this one decision is what separates the men from the boys in the stock market. Read on...
---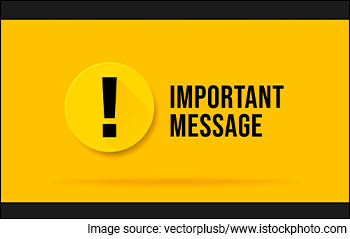 It's been a few years since I have been on twitter and have started following the corporate and investing world biggies.
Not every tweet makes sense. Yet, it is interesting to assess market moods and individual biases going through the threads
A lot of these are self-congratulatory messages when someone wins big.
So, it was quite refreshing to see a thread on presentation on mistakes in investing. That too by none other than Mr Utpal Sheth of RARE enterprises.
It was about lost opportunities - not buying what one should have and about buying stocks that should have been avoided.
We all have been there.
These are also the mistakes that are obvious mostly in hindsight. It is always the conviction at a particular point that will make you invest in or avoid a stock.
But one mistake that is often ignored, and where I believe there is highest scope of improvement is - Right bet size.
Or as Mr Sheth highlighted - not buying enough quantum once you have conviction in a stock.
You see, stock selection is just one aspect.
I'm sure there were many who invested in Titan when Rakesh Jhunjhunwala did.
It was the quantum of his bet, along with his conviction to hold Titan for long term, that made all the difference.
--- Advertisement ---
The Big India Revival

3 Hidden Forces Converging To Trigger a Multi-Trillian Dollar Shockwave

That Could Mint Countless Dollar Millionaires in India

You Could Be One of Them

Full Details Here
------------------------------
Let's see how the legendary investor Mr Warren Buffett approaches this.
When Warren Buffett was working with much less capital, top five stocks accounted for 90% of his portfolio. He was a typical concentrated investor. His stock selection skills are above par. But it was his bet sizing that let him kill Dow.
If you have the right set of stocks, a concentrated strategy can help you outperform wider markets by a huge margin.
But what if one of your bets fails? Would not that be a fatal mistake? Is it worth the risk?
In my view, there is no unique answer to this.
It all depends on one's investing acumen - Your stock selection skills and conviction levels.
The more you diversify, the more your returns will follow the market averages.
On the other hand, higher concentration could mean a higher deviation from market returns.
If you get the selection right, you could beat markets significantly. A wrong selection, however, will be a death knell for your portfolio returns.
Given this play of risk and potentially high returns, what should be an ideal number for stocks in your portfolio?
Here is an interesting analysis in the book Concentrated Investing.
It quantifies the impact of diversification on risk. Risk here is defined as the deviation of portfolio return from the market return. For instance, a portfolio that mirrors the index will have zero risk. While another with just one security will have the highest risk.
As per the study, most of the benefits of diversification can be achieved by holding just 20 to 30 securities.
In fact, experts have tried to come to an answer related to the amount one should bet or invest.
As per Kelly's formula,
Size of the Bet = Edge or Expected Outcome / Odds (Total amount for a positive result)

= S (Odds x Probability of odds) / Odds (Total amount for a positive result)
Now this might work when the variables - probability and expected outcome are known.
I would not recommend you try to use a specific formula when the probabilities themselves are in a wide range. And this is true for most stocks you consider.
But the underlying message is clear:
Bet big when the probabilities are big for a favourable outcome and gains are huge.
As the famous economist John Maynard Keynes says:
As time goes on, I get more and more convinced that the right method in investment is to put large sums into enterprises which one thinks one knows something about and in the management of which one thoroughly believes. It is a mistake to think that one limits one's risk by spreading too much between enterprises about which one knows little and has no reason for special confidence... One's knowledge and experience are definitely limited and there are seldom more than two or three enterprises at any given time in which I personally feel myself entitled to put full confidence.
In Hidden Treasure, the smallcap recommendation service, we recommend subscribers to have not more than 2%-3% exposure to a single stock at the time of buying. Smallcaps are relatively high risk. It takes some time to build conviction. And within the universe of listed stocks, only a few are worthy to be held forever.
That said, we have been guilty of not recommending enough exposure when the conviction was high. Of course, some of this comes with hindsight wisdom as well.
For instance, Page Industries, despite being a multibagger stock , a 160 bagger to be precise, does not move our track record much because bet size is similar to other smallcap stocks. Hidden Treasure's internal rate of return could have been much higher than 26.4% (since inception in February 2008 until June 2022) had we recommended higher allocation.
But we have tried to incorporate the learnings.
When we did spot a stock with 'crorepati' traits in smallcaps, and overtime as our conviction grew in the stock, we did not hesitate to ask subscribers to consider an increased exposure. This was at a higher price than entry levels.
The conviction and the decision have been rewarding so far, with the stock gaining over 600%. And it is still going strong. I do believe this could be one of the best Indian stocks for next 10 years.
To conclude, here is what I suggest:
Invest only in the stocks where you have some insights. Avoid borrowed conviction. Avoid businesses you do not understand. While taking exposure for the first time, it makes sense to put limits. Overtime, some businesses will perform better than expectations and a few will underperform. Allocation then, will be a function of the conviction and confidence in the management and execution skills overtime.
I would like to leave you with the thoughts of the master of concentrated investing on the topic:
...I have 2 views on diversification. If you are a professional and have confidence, then I would advocate lots of concentration. For everyone else, if it's not your game, participate in total diversification.

...If it's your game, diversification doesn't make sense. It's crazy to put money into your 20th choice rather than your 1st choice.

... Charlie and I operated mostly with 5 positions. If I were running 50, 100, 200 million, I would have 80% in 5 positions, with 25% for the largest. - Warren Buffett.
What are your views on diversification. Do share your thoughts in the comments section.
Warm regards,



Richa Agarwal
Editor and Research Analyst, Hidden Treasure
Recent Articles