How to Participate in India's Drone Revolution
Oct 20, 2020
Editor's note: Our co-head of research, Tanushree Banerjee, has identified a great profit opportunity in India's Defence sector. A few days ago, she wrote about it in the Profit Hunter. I'm sharing it with you today. To know more about these exciting stocks join Tanushree online at the Explosive Profits Summit this Thursday. Registerfor free here.
---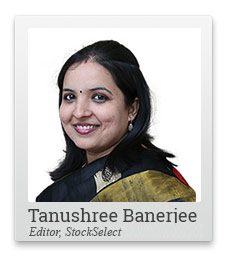 Nearly 100 countries have military drones, and it's changing the way the world prepares for war.
This claim in a recent Business Insider news article did not surprise me.
I have been researching the drone manufacturing space for few years now.
Just last week, I wrote to you how Chinese drones played a big role in the recent Galwan standoff.
China has invested billions over past few years to develop and manufacture drones of all sizes and shapes.
In fact, China has become a major supplier of large armed drones. Not surprisingly, Pakistan is one of its biggest clients.
But did I tell you that Turkish drone companies are giving even the American ones a run for their money?
Yes, you read that right!
--- Advertisement ---
Our FREE Guide: Small Caps That Will Race Ahead of the Sensex

Richa Agarwal, our head of smallcap research, recently released the updated version of her very popular guide:

'Small Caps That Will Race Ahead of the Sensex'

When you sign-up for Richa's One Stock Crorepati mega summit, you get this premium guide worth Rs 950 for absolutely FREE.

Click here for full details
------------------------------
In recent years, Turkey has developed an impressive local drone industry from the ground up. Armed Turkish-built drones have proven themselves in combat operations in Syria, Iraq, and as far afield as Libya.
To add to that Turkish companies are currently developing a variety of lethal armed drones. They range from large, high-flying, bomb-laden ones to very small, low-flying aerial vehicles that can form deadly swarms.
To put it simply, Turkey has now gained the attention of global defence experts. They believe Turkey might become the Middle East's drone superpower.
Make no mistake. United States was the first country to use drone missiles after 9/11. But Turkey now rivals the US, UK, and China as the world's most advanced drone market.
And all of this happened in the last five years.
Like India, Turkey relied on defence imports from the US and UK for decades.
But in 2016, Turkey stopped relying on allies who thought it was in an arms race with the US and other NATO countries. Developing its own military drones became a top priority.
And the results are there for all to see.
Companies like Boeing and Lockheed Martin acknowledge that the technology in Turkish drones is at par with theirs.
--- Advertisement ---
FREE Replay

See What Happened at the Top 3 Stocks for 2022 MEGA Summit...

Offer Expires at 11:59 PM Tomorrow...

Grab Your FREE REPLAY Now...
------------------------------
So, China and Turkey are among the countries who have almost stopped relying on the US, UK, and Russia for arms imports, especially drones.
India should not be far behind.
Like we witnessed in the recent border clashes with China, multi-use drones are a necessity to safeguard our soldiers at high altitudes.
The drones can be immensely helpful even during peace time for various commercial purposes.
According to Inc42, there are as many as 50 startups in India researching and producing the Gen-Next drones for India.
The Indian drone market (currently about US$ 17 million) is a tiny fraction of the global drone market.
The Chinese drone market alone is 14 times that of India's.
Act Now: Last Day to Get Details of 3 Must Buy EV Stocks
So, you can only imagine the kind of investments that could come into this space by way of FDI, especially in the private sector.
If like me, you too find this fascinating, you would love to know why India's defence sector is currently one of the most underrated wealth creators.
I have explained this in my video.
But if you wish to get all the details, I recommend that you watch my Explosive Profits Summit on 22nd October 2020.
After the summit, I will send out a bonus report on a solid defence stock.
But I don't think the stock will remain in the 'buy range' for long.
This defence stock is an opportunity of a lifetime. Don't miss out!
Block your seat for my Explosive Profits Summit on 22nd October 2020.
Warm regards,

Tanushree Banerjee
Editor, StockSelect
Equitymaster Agora Research Private Limited (Research Analyst)
PS: Join me at the Explosive Profits Summit on Thursday, 22 October. I'll show you how India's Best Defence Stocks can deliver life-changing profits. Register for free here.
Recent Articles