Is the Bull Market Finally Over?
Oct 4, 2021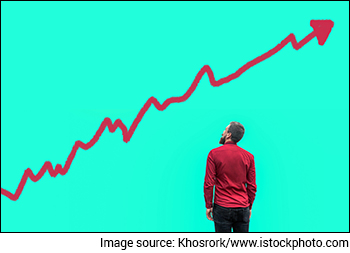 The idea for this piece came to me from an article I read in a leading business daily.
It cited disappointing numbers in one segment of the derivatives market. The author wondered whether the current stock market rally has run out of steam.
Here are his exact words...
Traders rolled over fewer bullish bets to the October derivatives series on expiry of the September contracts on Thursday as they believe the recent market rally has run out of steam for the moment.
I am not a derivatives guy. I can't make heads or tails of this sentence.
My beat is fundamentals and valuations. Thus, let me answer the question using that lens.
Has the rally run out of steam?
If you look at valuations alone, that does seem to be the case.
--- Advertisement ---
Missed Watching Richa Agarwal's Top 3 Stocks for 2022 MEGA summit?

Here You Go...




Catch a FREE REPLAY Here. Airing at 1PM
------------------------------
From a PE ratio perspective, the Sensex currently trades at around 31 times its trailing twelve month earnings.
Well, since 1991, Mr Market has valued the Sensex this high or higher only about 10% of the time.
Put differently, the Sensex has traded at lower than current valuations a whopping 90% of the time.
This puts the possibility of the market having a significant correction in the near future (based on historical valuations) at a very high level.
Do you know what the Sensex PE ratio was when it lost a whopping 40% between January and March last year? The answer is 26.3.
In fact, there have been 7 bear markets in India in the 21st century - a correction of 20% or higher is technically defined as a bear market. The Sensex traded at an average PE ratio of 24 when all of these corrections started.
Thus, the Sensex trading at a PE ratio more than 30 is certainly not good news...purely from a valuation standpoint.
Track: Stocks Recently Bought by Mutual Funds for FREE
Now, the question is whether earnings growth can be a saviour this time around?
You see, the stock market usually trade at lofty valuations when investors expect earnings growth over the next 2-3 years to come in higher than usual.
They believe the future is brighter than the past. Therefore, are willing to accord a generous valuation to the stock market.
But when these expectations are not met or dark economic clouds suddenly gather on the horizon, like they did early last year, markets undergo a painful correction.
My colleague Aditya Vora wrote a brilliant editorial last week. He said consensus estimates of analysts have forecasted a 40% and 14% earnings growth for FY22 and FY23.
And if this was to happen, then the forward PE ratio comes down to a pretty reasonable 19.4. This is even lower than the long term average that currently stands at 21.3.
Thus, if you look into the rear view mirror, the markets certainly look expensive and poised for a correction over the next 12-18 months.
But if you look through the windshield, there's a strong chance the rally may continue, save for a few hiccups.
How about looking at both simultaneously? This way you won't end up in a nasty accident.
--- Advertisement ---
There is a new paradigm shift currently unfolding across the global economic landscape...

And at the heart of this massive SHIFT is...

INDIA!

India is on the verge of a multi-trillion-dollar rebirth that could potentially mint countless new millionaires...

If you are on the right side of this mega shift, then it could be your biggest opportunity to build potentially massive wealth over the long term.

Click here to find all the details...
------------------------------
Here's what I propose...
If you've invested a good sum in the market last year and are sitting on strong gains, perhaps it's time to lighten up a bit and put the money in bonds or FDs.
This could range from anywhere between 25% and 75% of your total corpus. It depends totally on your comfort level but ideally, it should not be below 25% and more than 75%.
I know what you are thinking. What if I book profits to the tune of 50% of my corpus and the market continues with its bull run? What if the Sensex goes to 100,000 over the next two years?
Well, to be honest, anything is possible in the stock market. But I would assign a low probability to this event.
The Sensex may eventually touch 100,000 but not within the next 1-2 years and not before having a meaningful correction.
Besides, you are not completely exiting the stock market. You are still invested to the tune of 50% and thus stand to benefit if the bull run continues.
However, by going 50% into fixed deposits or bonds gives you the advantage of putting more money to work at lower levels if the correction does happen. This way, you stand to earn significantly greater returns than the average investor.
Thus, your choices are clear, dear reader.
Either you stay fully invested and your portfolio goes up and down with the market.
Or you take a view based on probabilities and improve your chance of outperformance while also taking on a small underperformance risk.
I am tempted to do the latter. What about you?
Warm regards,



Rahul Shah
Editor and Research Analyst, Profit Hunter
Recent Articles