This Proxy EV Stock Just got a Power Crisis Boost
Oct 8, 2021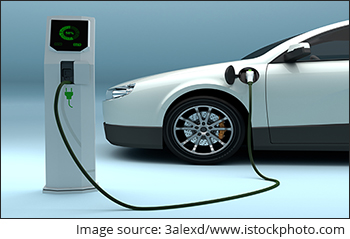 June 1991.
India had barely three weeks of forex reserves to cover imports.
The crisis was so serious that it needed path breaking economic reforms.
India's power sector is staring at a similar situation.
India currently has barely 4 days of coal reserves to fuel its thermal power plants. Thermal, i.e. coal-based power still accounts for two thirds of India's power supplies.
The acute shortage of coal is because of mines getting flooded across the country due to excessive rains. Imports too dried up when global coal prices spiked.
Now coal is not a resource that can be tapped at will. So, this shortage threatens to slow down India's economy for weeks.
You may be wondering why solar and wind power cannot cover the shortage.
Well, climatic changes and unexpected weather conditions have meant power from wind and solar sources are intermittent.
Even countries in Europe, which have replaced coal with renewable sources to a large extent, have run out of gas stores after an unusually cold winter. They are now falling short on wind and solar power too.
China's is trying to procure coal from abroad. This is to fill in its own supply shortages at any cost and keep its factories running. This puts China in direct competition with Europe. The fight for coal threatens to starve Europe of fuel and also worsen the crisis.
The solution to this power crisis may not lie in alternate sources of fuel. Rather, the answer lies in energy storage.
Large battery storages that store and reconvert electricity can help India's electricity grids. In fact, this can completely allay the risk of intermittent supplies from clean energy sources such as solar and wind.
Revealed: Richa Agarwal's Top 3 Stocks for 2022
Energy storage can play a very important role in the integration of India's power grid. It can increase the system's overall flexibility, improve power quality, reduce peak demand, enhance transmission, and avoid wastage.
Energy storage is the also a main component of EVs both in terms of cost and performance. The thrust for electric mobility relies on reliable energy storage systems.
However, India's power crisis has turned into a boon in disguise for a proxy EV company.
This proxy EV company has won the project of setting up one of India's largest co-located battery storage systems. It's order book is upwards of Rs 124 bn.
An energy storage system of this scale can offer India a huge advantage in electric mobility adoption.
Also, with such disruptive capabilities, the future of this proxy EV company seems far more promising than its past.
After months of research, I have come across few such stocks that excite me far more than the mainstream electric vehicle companies.
If you want to know all about this research, then join me at my special event on the 25th of October.
And please don't invest a single rupee in EV stocks before studying what we are going to reveal at the event.
Book your free seat at my event here.
Warm regards,

Tanushree Banerjee
Editor, StockSelect
Equitymaster Agora Research Private Limited (Research Analyst)