The Inflection Point for Defence Stocks is Getting Closer
Oct 9, 2020
Editor's Note: Today at 5 pm our small cap stocks editor, Richa Agarwal, will show you how to make big profits from the rebound in smallcaps. Join Richa online at the Rebound Riches Summit.
---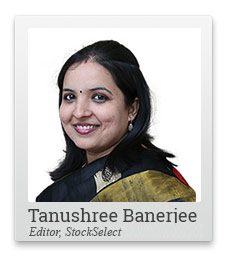 They say necessity is the mother of invention.
For businesses, an urgent need from customers often becomes a necessity to reinvent and scale up.
Nothing proved this more than Covid-19.
Businesses reinvented and adapted to working from home almost overnight. Certain tech businesses invented tools to make it easier to work or study from home.
Something similar happened with India's unexpected border skirmishes with China this year.
For India's defence forces, the urgency to stave off China's border intrusions has become a necessity to get equipped with modern weapons.
--- Advertisement ---
India Rushes to Prepare for a 2-Front War

A 2-front war is here.

China and Pakistan seem to be acting in sync... when it comes to attacking India.

Both countries have increased their military activity in the border region like never before.

And that's exactly what India is rushing to prepare for.

In fact, the Indian government has already allocated Rs 90,048 crores for 2020-21 itself.

Plus, an additional Rs 4 lakh crore would be spent over next 5-7 years.

This money will secure our borders. And...it will potentially trigger a mega growth opportunity for a select few Indian defence companies.

With this flood of money flowing their way... their stock prices could potentially shoot up to record highs in the coming years.

You can learn everything about this massive opportunity tomorrow at our Explosive Profits Summit.

At this summit, you will also get the details of what we believe is India #1 defence stock pick.

It's a potential 10x opportunity in the long term.

Click here to sign-up instantly here. It's free.
------------------------------
It is evident that diplomatic talks cannot resolve the China issue.
Plus, China is keen to keep the focus of Indian government on national security issues. Particularly since post Covid-19, global businesses are contemplating relocation from China to India. Many like Apple and Samsung are already in the process of doing so.
So, to the keep the border forces secure, India needs modern infantry weapon.
The carbine is an infantry weapon used for close quarter battles. The Indian Army has been on a lookout for modern carbines since many years now.The overall requirement of the armed forces is for almost 3.5 lakh carbines. There were plans to import around 94,000 of these weapons under fast track procedures.
However, in August 2020, the government banned import of 101 defence equipment.
NEW: 5 Pandemic-Proof Smallcaps You Should Know About...
Secondly, procedural delays have kept the import of carbines in the backburner for over two years.
So, Indian defence forces are now planning to test the indigenously developed carbines and promptly induct them in the forces.
The promptness with which Indian defence manufacturers, both PSU and private sector, can cater to India's rising defence modernisation needs, should be a big tailwind for next few decades.
I had referred to this in my video on defence stocks.
In fact, I believe few Indian defence companies could use their engineering capabilities to eventually become global leaders.
--- Advertisement ---
Top 3 Stocks for 2020 and Beyond

We've uncovered 3 high-potential tech stocks after years of research.

These 3 cutting edge tech stocks could potentially create a wave of Indian millionaires.

First one is present in the sector which is expected to GROW over 300 times by 2030.

Second one is one of the leading players in Artificial Intelligence technology.

And the third one is involved in putting up a global safety net to save the world from cyber criminals.

These 3 tech stocks have the potential to offer life-changing gains in the long run.

Click here to get the details...
------------------------------
Once they gain reputation in the global market...there is no limit to how high stock prices could rise.
How can you as an investor tap into this opportunity?
Stay tuned. I am going to reveal all the details very soon.
Warm regards,

Tanushree Banerjee
Editor, StockSelect
Equitymaster Agora Research Private Limited (Research Analyst)
PS: Today at 5 pm our small cap stocks editor, Richa Agarwal, will show you how to make big profits from the rebound in smallcaps. Join Richa online at the Rebound Riches Summit.
Recent Articles