Is it Time to Switch from Tata Power to NTPC?
Oct 11, 2021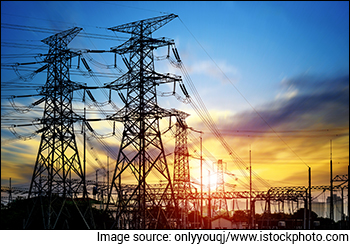 One of the biggest challenges in investing is choosing between two stocks from the same sector.
Take power sector for example.
It's back on investors' radar after spending quite a few years in hibernation. And given how things are poised, this could be just the start of the rally.
Thus, if you have to bet on a good stock from the power space, say from a 2-3 year perspective, which one should you bet on?
Should you go for the sector leader NTPC or should you prefer Tata Power, its nimbler counterpart?
Should you invest in solidity and stability (NTPC) or should you go for growth and aggression (Tata Power)?
--- Advertisement ---
The Hidden Opportunity in EV Stocks No One Knows About

With today's fast-changing technology and concern about the environment, the popularity of electric vehicles (EVs) has been on the rise.

Most investors go the usual route of investing in large companies and waiting to rake in profits.

We believe that's not the best approach.

In fact, our research has uncovered a hidden way to make potentially windfall gains from this EV opportunity.

Interested to know more? You can get all details by clicking the link below:

Equitymaster's Latest Research Project - Details
------------------------------
I guess the best way to find out would be to lay out the historical financials as well as valuations for both the companies side-by-side. Then we can try to arrive at an informed decision.
You'd be amazed how much clarity can get by doing this simple exercise. So here it is...
Tata Power vs NTPC
| | NTPC | Tata Power |
| --- | --- | --- |
| EPS (Rs/share) | | |
| FY15 | 12.1 | 0.6 |
| FY16 | 13.1 | 2.5 |
| FY17 | 13.0 | 3.3 |
| FY18 | 12.8 | 8.9 |
| FY19 | 13.9 | 8.7 |
| FY20 | 11.7 | 3.8 |
| FY21 | 15.1 | 3.5 |
| | | |
| Latest Debt to Equity (x) | 1.7 | 2.2 |
| | | |
| Avg ROE (Last 7 years) (%) | 11.4 | 3.9 |
| | | |
| Valuations (As on 5th Oct 2021) | | |
| TTM PE (x) | 10.7 | 41.3 |
| PBV (x) | 1.1 | 2.6 |
Data Source: ACE Equity
To be honest, I find almost 4x higher valuations being given by Mr Market to Tata Power a little baffling.
After all, across all parameters, NTPC's performance has been much better than its private sector counterpart.
NTPC has more stable earnings profile, has lower debt, and is definitely much more capital efficient than Tata Power.
So why has Tata Power had a better run on the bourse over the last year and half? What gives?
Well, the short answer is - future expectations.
If history was all there is to the game of investing, librarians would be the richest investors, argued the Oracle of Omaha once.
How eloquent of him!
FREE Event: Discover Your First Stock for a Potential Rs 7 Crore in Long-term Wealth
The 4x premium for Tata Power (on PE basis) is definitely based on expectations of a much superior financial performance than it has put up in the past.
And these expectations do seem well justified.
The company is transforming itself into a force to reckon with in the power sector. It's augmenting capacity on the generation side of things with special focus on renewable energy.
It also believes that its established supply chain network and strategic tie-ups, would drive the business going forward.
Thus, it definitely looks capable of growing faster than what it has achieved in the last few years.
But does mean that it can command a 4x premium over NTPC? Why not 3x or even 2x for that matter?
To be honest, no one knows the right answer to this question. It's all just a random guesswork.
But there is one thing we can know with a reasonable degree of certainty.
And that is how much of the stock price is contributed by what the company has managed in the past and how much of it is due to future expectations.
Here's how it is done...
Given its past performance, NTPC has shown an earnings capacity or earnings power of Rs 14 per share. And the way the sector is poised, it deserves a PE ratio of at least 15.
--- Advertisement ---
What CNBC Won't Tell You...


The next 10 years would be a golden period for Indian investors...

The "Big Bull" Rakesh Jhunjhunwala claims it could be one of the largest stock market bull runs in India ever...

And veteran investor Raamdeo Agarwal says the S&P BSE Sensex could even reach 200,000 points in the next 10 years... All thanks to these...

Highly Powerful Wealth-Building Mega-Trends
------------------------------
This gives us an intrinsic value of Rs 210 per share.
Even if NTPC earns Rs 14 per share over the next 1-2 years, there is still decent upside in the stock from here.
If it earns more than Rs 14 per share, that would be a bonus. You don't have to pay anything upfront for this growth.
Now let's take Tata Power. The first challenge you run into is assuming an average earnings power for the company. Its EPS has moved all over the place over the last 7 years. Let's say we settle for an earnings capacity of Rs 6 per share.
Apply a multiple of 18x (a slight premium to NTPC despite its inferior history) and you get an intrinsic value of Rs 108 per share.
At the current price of Rs 180 per share, you are already paying Rs 72 per share for growth in EPS beyond its historical earnings power of Rs 6 per share.
Tata Power needs to achieve an EPS of at least Rs 15-16 per share for an investor to earn good returns from the stock from a 2-3 year perspective.
Of course, this is not impossible.
However, there is also a risk of this growth not materialising or taking longer than usual.
In such a case, this Rs 72 premium that one is paying for growth can quickly come crashing down resulting in a sharp fall in the stock price.
NTPC on the other hand, seems to have a lower downside risk. Plus, there is no premium one needs to pay for any growth beyond Rs 14 per share.
From a value investing standpoint, NTPC seems better placed, at least from a 2-3-year perspective. We value investors don't like to pay too much premium for growth.
We like to have the growth for free and we are getting it to some extent in NTPC.
By the way, this is just my reading of the earnings profile and the valuations of the two companies.
Somebody else with a better insight on the future of these two companies could come up with completely different numbers.
But I hope you get the gist.
Putting the historical performance of the two companies side-by-side and figuring out how much one is paying for growth, is a great way to bring logic and order into stock picking.
Warm regards,



Rahul Shah
Editor and Research Analyst, Profit Hunter
Recent Articles