Are You Investing Like a BAAP?
Oct 14, 2021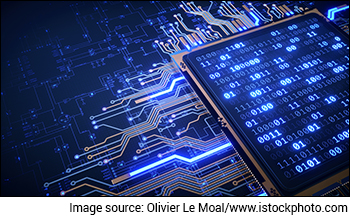 Looking at the FOMO (fear of missing out) among investors and traders these days, I am reminded of a quote from Warren Buffett...
'It is far better to buy a wonderful company at a fair price than buy a fair company at a wonderful price'.
In every bull market, as prices go higher, the quality of investors' portfolios go lower.
After all, investors believe there is limited room for largecaps to go up. So they buy risker mid and smallcaps.
Apart from FOMO, which in my view is very normal in a raging bull market, there is another acronym in the market these days.
BAAP: Buy At Any Price
The narrative being sold is as follows...
Solid companies, mostly market leaders, will keep on gaining market share and outperform. So the market can give these companies any valuation it wants to.
When the traditional methods like the PE ratio, look unreal, analysts change the valuation method.
A classic example would be DMart.
Now DMart is among the most efficiently run business in India with one of the best management teams.
But the stock defies the concept of valuation.
--- Advertisement ---
The Hidden Opportunity in EV Stocks No One Knows About

With today's fast-changing technology and concern about the environment, the popularity of electric vehicles (EVs) has been on the rise.

Most investors go the usual route of investing in large companies and waiting to rake in profits.

We believe that's not the best approach.

In fact, our research has uncovered a hidden way to make potentially windfall gains from this EV opportunity.

Interested to know more? You can get all details by clicking the link below:

Equitymaster's Latest Research Project - Details
------------------------------
DMart trades at a PE of ONLY 300!
Also, the free float in the stock is not very high. This leads to less liquidity. This is another reason for its astronomical rise.
When the PE of 300 looked unreal, analysts changed the method of valuing the stock.
They have projected cash flows for the company till the year 2040 to value the stock! That's 20 years from now.
Unfortunately, I do not possess the vision to estimate a company's growth for more than 3-4 years.
In fact, I have talked to many promoters who find it difficult to put out specific 5 year numbers for their own companies.
Analysts have a broad vision over the next 5-10 years while making projections. But the fallacy about projections is that they're based by assumptions. And these keep changing due to the external environment.
My point is just like FOMO, buying stocks at any prices can be dangerous because they're priced to perfection.
Here's an example...
FREE Event: Discover Your First Stock for a Potential Rs 7 Crore in Long-term Wealth
Stocks Priced to Perfection with Zero Margin of Safety
Stocks in the IT sector have seen a massive run over the past one year...especially the past 3-4 months.
I am sure you must be aware of the massive hiring taking place in the sector.
The increments given for a job change are averaging 30-40% across the board along with joining bonuses.
This is an indication of a super strong demand environment.
Artificial intelligence, Machine Learning, Cloud Computing, Internet of Things (IoT), and Software as a service (SAAS) will become increasingly important in our lives.
So why am I negative on these stocks and why do they qualify into my anti BAAP category?
All this is already priced into these stocks.
You will be surprised to know that some mid cap IT companies have FMCG like valuations. Mind you, the earnings growth forecasted over the next 3-4 years is 25% CAGR.
That implies a doubling of earnings.
It's just picture perfect. These estimates capture almost every positive for these companies in their earnings growth already.
Even if earnings were to double, these stocks already trade at 30-35 PE on those high forward earnings estimates.
--- Advertisement ---
What CNBC Won't Tell You...


The next 10 years would be a golden period for Indian investors...

The "Big Bull" Rakesh Jhunjhunwala claims it could be one of the largest stock market bull runs in India ever...

And veteran investor Raamdeo Agarwal says the S&P BSE Sensex could even reach 200,000 points in the next 10 years... All thanks to these...

Highly Powerful Wealth-Building Mega-Trends
------------------------------
Now that's a bit over stretched to say the least.
The counter argument goes like this. Demand is extremely robust and we haven't seen such rapid digital adoption since the tech boom in 2000s.
Sure.
But the point I want to scream out to you is that most of it has already been factored into the earnings assumption over the next 3-4 years.
Thus, the good news is already in the price.
The question to be asked is where is the margin of safety?
If you price things to perfection, any disappointment in earnings will be ruthless.
A classic case was the recent TCS results declared last week.
A slight miss on the EBIT margin sent the stock down by 6% on that day. That's the problem with stocks priced to perfection. IT stocks will have to beat the already sky high expectations to outperform.
Which, in my view, is extremely difficult.
To conclude, when the benchmark index is trading at elevated valuations, it's very pertinent not to buy any company at any price.
When the corrections sets in, Buy At Any Price (BAAP) investors will quickly turn into SAAP (Sell At Any Price) investors.
Don't be one of them.
Warm regards,



Aditya Vora
Research Analyst, Hidden Treasure
Recent Articles