Virat Kohli, Roger Federer, and the Small Cap Investor
Oct 17, 2018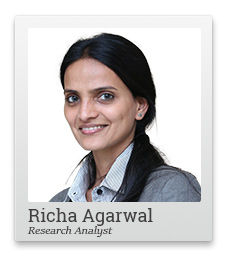 What makes Virat Kohli a great cricket player?
What makes Roger Federer so brilliant at tennis?
They play a great game, of course. But it's not just that.
I believe it's their ability to change their game depending on what their opponent throws at them that makes them the world's best.
Whether it's a spin or a smash, ultra-fast or ultra-slow, it's not a static game they play. Their reaction changes in response to whatever comes their way.
That's what gets in the wins.
As small cap investor, you must be the same way if you are to rake in the wins. You cannot play a static game.
Small caps are not always a bad investment. Neither are they always a good investment.
Why? Because small caps are one group of stocks that bounce around the most in the share market.
And with these significant movements in their prices comes significant changes in their attractiveness.
--- Advertisement ---


The No. 1 Book on Investing Goes Off the Shelves in 3 Days…

The only way you can still get a virtually free copy of Equitymaster's Secrets is if you claim it ASAP.

At 11:59 PM, 19th October – this offer will be pulled off the net forever.

After that, you'll have no way of claiming your virtually free copy of Equitymaster's Secrets.

Hurry – claim your copy now.
------------------------------
So for example, last year, it wasn't uncommon to hear investors and brokers talking about huge upside in these little-known small cap businesses.
And of course they were!
Small caps had just had a stellar run. They had finished financial year 2016-17 on a high, trumping the performance of their larger peers hands down. What is more, a huge proportion of small caps had just given positive returns.
Among the 775 stocks in the index, 86 had surged more than 100%, 167 had gained 50-100%, and 312 stocks had gained up to 50%.
This means that the year saw almost seven out of ten small caps making money in the past year. It's fair to say financial year 2016-17 was an unusually good year for small caps.
The only problem was, these rising prices had made them very expensive indeed. They spent a good part of the following year floating in heaven.
What advice was I giving small cap investors at the time?
Here's the gist:
If you are relying on the so-called bull rally to make your millions, you could be heading for trouble. Sooner or later, investors will come back to their senses and dump companies that don't offer value.

I have seen small caps skyrocket in a matter of weeks. And I have seen them tumble in a matter of days.

So if your small cap stock is not backed by a solid business, then you should be worried.
And this is exactly what has happened.
Small caps have come crashing down. Like I wrote to you yesterday, the small cap index is down almost 16% since September, and down 30% from the peak this year.
Over 80% of the stocks in small cap index are in the red.
291 stocks in the small cap index have fallen by 30%-50% in last one year. Around 158 stocks have crashed by 50%-70% in last one year. Overall, around 70% of the stocks listed in the index are down 20% or more.
And like Kohli and Federer, I've changed my game too.
--- Advertisement ---


Last 3 Days To Go… (You Could Lose Your Book)

Have you claimed your virtually free copy of Equitymaster's Secrets yet?

We hope you have, because after 11:59 PM, 19th October, you won't be able to.

That's less than 3 days from now! Hurry.

Claim your book here.
------------------------------
Here's my advice to small cap investors these days, and it's very different from last year:
Nothing drastic has happened to the fundamentals to warrant this fall. There is a huge inefficiency in the small cap space at present. Everyone seems to be panicking and focused on the short-term stock price performance.

I strongly recommend my subscribers to not chase prices and focus on the long-term fundamentals.

If the time frame you picture could extend for years instead of quarters, I think the small cap space is offering some great bargains.

I believe it is time to be greedy.
Now, after almost a decade of analyzing and recommending profitable small cap stocks, I can tell you that in fact, in the last one month, four stocks across sectors have entered my buy zone (One of these makes it to my Top 5 Stocks to Buy list).
A la Kohli and Federer, the biggest trick is to change your game depending on what is thrown at you.
This is what gets in the wins, both on the field and in the market.
Regards,



Richa Agarwal (Research Analyst)
Editor, Hidden Treasure
PS: If you are not already receiving Richa's list of recommendations for small cap buys, I urge you to sign up now. As she has noted - and as we well know - the best time to buy is when the market is bearing down. Click here to join Richa.
Recent Articles