How We Closed Our Eicher Motors Trade at a Profit of Nearly 7% in Just 9 Days
Oct 18, 2019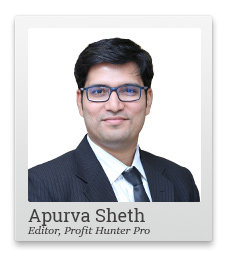 Last week I wrote to you about two stocks to buy in this Great Indian Festival.
Just like Amazon and Flipkart Indian stock markets also provide 50% discounts regularly. I spotted two fundamentally strong stocks trading at such huge discounts and wrote about them last week.
One of them was from the auto sector.
Eicher Motors had gone through a rough patch just like the rest of the auto stocks. However, things changed in September 2019.
I told you the worst could be over in the auto sector.
It has entered the greed phase of the long-term cycle and will remain there until 2021. I recorded a YouTube video to elaborate on the greed and fear cycles in the auto sector.
So, I was already looking out for trading opportunities in the auto space. That's when I spotted Eicher Motors trading at 50% iscount.
The stock was in a downtrend since the start of the year. It was down by 30% but managed a sharp rally after the tax cuts.
It moved up by almost Rs 4,000 in one day - 20 September.
But it gave up half of these gains and consolidated in a range. It looked like the stock was ready to test higher levels after this consolidation.
--- Advertisement ---
[Alert] Sell These 3 Stocks Immediately

These 3 stocks are ticking time bombs in your portfolio.

It is very likely that you could be owning these 3 overvalued... fundamentally weak... ready to crash stocks... in your portfolio today.

Because many stock brokers have painted rosy pictures of these stocks.

But the reality is starkly different.

If the market crashes, then these stocks could wipe out your wealth.

You should get rid of these stocks as soon as possible.

We are going to reveal details of these 3 landmines at our upcoming special event.

You can click here to sign-up in 1-click. It's free.
------------------------------
I recommended the stock to my Profit Hunter Pro readers on 9 October at a price of 18,239.35. The stoploss was 17,366 and target was 19,500.
The stock traded sideways for three days after my recommendation. However, it's been racing higher since Tuesday.
The stock opened with a gap up yesterday at my target price level of Rs 19,500 and crossed 20,700 later in the day.
Thus, this stock made higher than expected returns for my readers - almost 7% in just 9 days.
I recently published a video on the 5 auto stocks to look out for in the next 32 months. Check it out...
Now Eicher Motors wasn't my only auto stock recommendation. I picked another one from my watchlist on Tuesday.
That stock is trading up by about 2% from my recommended price. But you never know when it could shoot up like Eicher Motors!
The way auto stocks are moving up these days it seems like the stock could touch the target price soon. It could happen as early as Diwali.
And who wouldn't like to book profits on an auspicious day like Diwali.
If you would like to know more about this stock and others like it, sign-up for Profit Hunter Pro. I'll send you many more profitable recommendations.
See you on the inside...
Warm regards,

Apurva Sheth
Editor and Research Analyst, Profit Hunter Pro
PS: The Rebound Riches Summit is LIVE now! Click here to watch it.
Recent Articles