The EV Revolution is a Gamechanger for this Smallcap Stock
Oct 26, 2021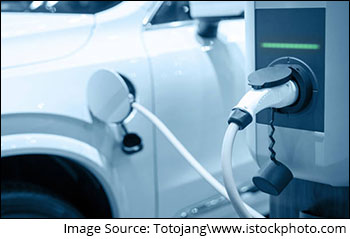 What influences your choice when buying a vehicle?
I'm talking about mass market vehicles. So let's keep the luxury factor out.
Is it the best technology, the price, the aesthetics, the brand?
There could be many answers. But a few stand out more than others. More so in India.
A few years ago, a very interesting study was done to find out how a vehicle buyer made this choice.
It produced some very concrete results.
--- Advertisement ---
The Hidden Opportunity in EV Stocks No One Knows About

With today's fast-changing technology and concern about the environment, the popularity of electric vehicles (EVs) has been on the rise.

Most investors go the usual route of investing in large companies and waiting to rake in profits.

We believe that's not the best approach.

In fact, our research has uncovered a hidden way to make potentially windfall gains from this EV opportunity.

Interested to know more? You can get all details by clicking the link below:

Equitymaster's Latest Research Project - Details
------------------------------
One out of every three Indians turned down a vehicle he/she liked for another, due to just one specific factor.
Could you guess which one?
The answer was 'mileage'.
This finding led to some very successful and unforgettable ad campaigns.
To appeal to a mileage conscious nation, Maruti Suzuki India came up with a series of 'Kitna deti hai' promotions.
And then there was unforgettable little Sardar kid saying, 'Papa ki kara? Petrol khatam hi nahin honda'.
Times have changed.
The auto sector is going through a wave of disruptions. The future vehicle is 'electric' and 'digital'.
And with this, a lot will change in the auto sector.
But mileage will remain an obsession for a vehicle buyer.
FREE Event: Discover Your First Stock for a Potential Rs 7 Crore in Long-term Wealth
And this is where a great opportunity lies for select auto ancillary firms.
I emphasise 'select'. That's because unlike an internal combustion engine vehicle, electric vehicles will run on very few moving parts.
One of these auto ancillaries is a market leader in a component that not just ensures fuel economy but is critical to the aesthetic appeal of a vehicle.
Unlike other players that have been sourcing their technology, this company is reliant on in-house R&D. In fact, it is the pioneer of this component for 2 wheelers.
In a conventional vehicle, its appeal was primarily aesthetic, making it optional. In an electric vehicle, along with better style and aesthetics, this product will be a functional need.
No wonder then, this component is already an integral part of almost all electric vehicles that have been launched, or are in the pipeline.
While this product is EV agnostic, I believe with EV the transition, its demand is at an inflection point.
It's already the biggest supplier to some of the biggest two wheeler makers that are planning to launch EVs in the next few months. As such, it's in a good spot to grab an increasing market share in this product.
There are other things I like about this company that's rare among auto ancillaries.
--- Advertisement ---
What CNBC Won't Tell You...


The next 10 years would be a golden period for Indian investors...

The "Big Bull" Rakesh Jhunjhunwala claims it could be one of the largest stock market bull runs in India ever...

And veteran investor Raamdeo Agarwal says the S&P BSE Sensex could even reach 200,000 points in the next 10 years... All thanks to these...

Highly Powerful Wealth-Building Mega-Trends
------------------------------
The company has enough cash coming in from its suppliers and customers to fund its sales growth. So it can operate without any short term debt.
Despite being in a highly cyclical industry, the company's margins have been stable over the last decade.
Last but not the least, despite the run-up in the markets, the stock is available at valuations that are well within my comfort zone.
If you're curious to know more about this stock then you don't have to wait too long for my recommendation report.
In fact, my recommendation report includes not just this stock but 2 other great pics to ride India's EV revolution.
I published this report yesterday and shared access with all who attended my EV summit yesterday.
In case you missed it, you can watch the video of the summit here.
Warm regards,



Richa Agarwal
Editor and Research Analyst, Hidden Treasure
PS: If you missed our mega EV summit, the video is available for a short time. Watch it here.
Recent Articles