A Single Message Could Wipe Out 70% of Your Stock's Value...
Oct 30, 2018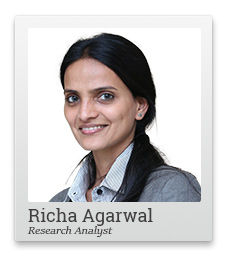 Last month, I got a call from my friend.
He wanted to know if I had any clue about the cause of the crash in the Infibeam stock price.
Now Infibeam is a stock that I have kept off my radar for poor fundamentals. And honestly, in my view, it never deserved the valuations it was trading at - even before the crash.
The management blamed a Whatsapp message for an over 70% crash and Rs 92 billion wipe off in the stock's market cap.
As per the reports, the message questioned accounting practices as the company had given interest free unsecured loan to a subsidiary with negative assets (something that the management has not denied).
But this blame game has not helped the stock price recover.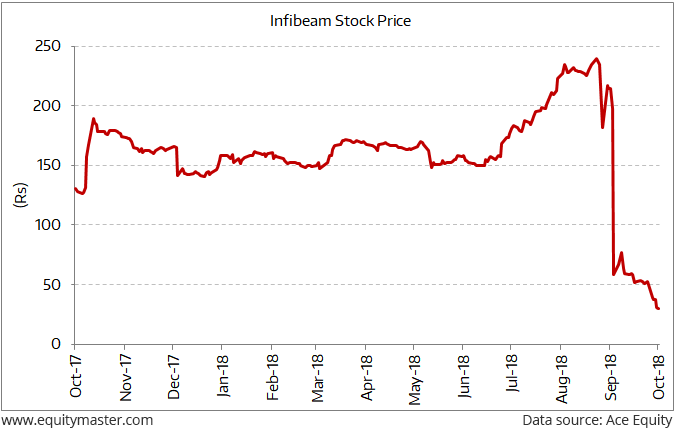 DHFL was another case where the rumour mills were blamed for an over 50% crash in a day.
Yesterday, I came across a statement where the Chairman of a well-known company has claimed to have identified short sellers who used fake social media message to cause a stock price crash post IL&FS scare.
Does this worry you, dear reader?
--- Advertisement ---


Try and Beat This Track Record If You Can…

Over the 15 years of StockSelect's existence…

It has established a track record of 74.2% on all our closed positions.

Which means, that more than 7 out of every 10 stocks we recommended, have hit the mark.

Many of these stocks have gone on to give triple and even quadruple-digit returns over a few years!

But more importantly – Tanushree Banerjee, the editor of StockSelect, believes the current market downturn is a great opportunity to scoop up potential multi-bagger stocks, at heavy discounts.

Which is why she has put together a special report containing full details on the 7 Stocks to Profit From this Market Crash, for her subscribers only.

Click here to see how you could join them (and claim FREE access for an additional year).
------------------------------
What if there is fake message about your stock tomorrow? Will the stock be able to withstand the selling pressure? And how will you handle the situation?
Here's how I feel about the whole thing.
Fake messages and rumour mills are not new in investing. Unfortunately, they come in the limelight only when they cause a sharp decline in stock price. The managements are quick to point out how unfairly they are dealt with and call for a regulatory action against proponents of misleading negative information that causes the crash.
However, in a bull market, when stock prices soar only on the basis of stories and speculations, irrespective of the fundamentals, few raise eyebrows. Managements are often a party when it comes to painting a rosy picture and misleading naive retail investors.
A stock that goes up on the basis of just fancy stories is unlikely to ever make a comeback once sentiments take a hit.
However, if you understand the businesses and know the managements you invest in quite well, and are incorporating enough margin of safety at the time of buying stocks with a long term, no short term negative news or false information would affect the upside in the long term... Or should make you panic.
In fact, you could use the correction to buy more and enhance your gains. Speaking of which, I believe the correction in the NBFC space post IL&FS debacle has led to a strong buying opportunity in my recent Hidden Treasure recommendation - a firm that enjoys a strong capital sponsorship, is equally focused on the quality of growth and where there is enough management's skin in the game to ensure undue risks are avoided.
Bottomline: Whether it's a bull or bear market, you must do your homework well and ignore the noise. There is no short cut to success, and investing is no exception. One might get lucky once or twice with news-based investing, but a single hit could wipe out such slippery gains, and even more...because initial success could make you reckless with your bets.
Regards,



Richa Agarwal (Research Analyst)
Editor, Hidden Treasure
PS: Act now to get Richa's special report containing details of 3 high-potential small companies you could consider investing in right away. Click here.
Recent Articles