Investment in securities market are subject to market risks. Read all the related documents carefully before investing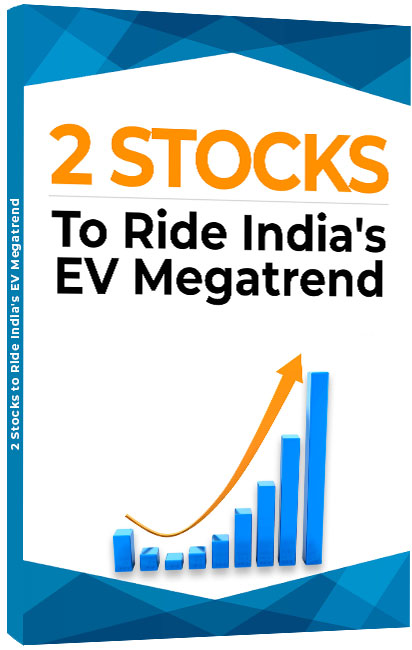 Our Latest Research Report is Out Now


2 Stocks to Ride India's EV Megatrend
When Will I Recommend a BUY on IRCTC?
Nov 1, 2021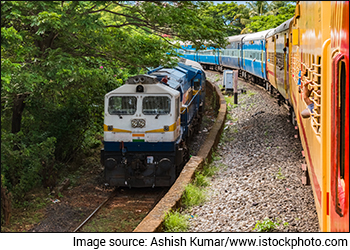 'Yaar, my portfolio has done well but Tata Motors is still proving to be a drag on the overall returns', a friend told me over a cup of coffee the other day.
I thought he was mistaking Tata Motors for some other stock.
How can Tata Motors prove to be a drag given how it has performed over the last 18 months or so? The stock is up almost 7x since the lows of March 2020.
Turns out, it was indeed Tata Motors that he was referring to. However, his base wasn't the lows of March-April 2020 but the highs of Jan-Feb 2017.
He had bought the stock at close to Rs 500 per share back when its overseas subsidiary Jaguar Land Rover was going all guns blazing and creating new profit records.
However, it went all downhill from there as changing market conditions technology disruptions and rising cost of debt threw a spanner in the works.
The coronavirus induced shutdown was really the last straw, causing the stock to plunge below the three-digit mark.
--- Advertisement ---
Investment in securities market are subject to market risks. Read all the related documents carefully before investing

Out Now: 2 Stocks to Ride India's EV Megatrend

Our latest research report is out now.

It dives into one the fastest growing markets in the world right now...

EVs.

Click Here
Details of our SEBI Research Analyst registration are mentioned on our website - www.equitymaster.com
While the stock has recovered remarkably since then, it is still a non-performer for my friend given its current share price in the region of Rs 480 per share.
It is amazing how two investors, betting the same money on the same stock but at different time horizons can get such remarkably contrasting results.
While anyone who'd invested in the stock 12 or 15 months back is perhaps going laughing all the way to the bank right now, it has been nothing but heartbreak for those who bought it at Rs 500 per share or thereabouts.
However, if my friend doesn't panic and exit his holdings, there is still perhaps hope for him to salvage some gains. Who knows, the stock can go on to double from here over the next 1-2 years, allowing my friend to eke out decent gains even at his elevated buying levels.
I hope you get the point I am trying to make. It is the same point that Adam Smith aka George Goodman makes but in a more beautiful way in his classic book 'The Money Game'.
If you don't know who you are, the stock market is an expensive place to find out.
Does my friend know who he is? Is he a long-term investor who has taken a 10-year view of Tata Motors in which case he can still emerge on the other side with good gains? Or is he a short-term trader who was betting simply on the price move in which case he has been horribly late in making a move out of the stock.
--- Advertisement ---
Investment in securities market are subject to market risks. Read all the related documents carefully before investing

Want to Grow Your Wealth With Safe Stocks?

Access Our Premium 'Low Risk, High Return Potential' Stock Research at 50% Off

Full Details Here
Details of our SEBI Research Analyst registration are mentioned on our website - www.equitymaster.com
Now, this is a question that a lot of the investors in IRCTC seem to be grappling with over the past few weeks. The way they are reacting and pressing the panic button at every price move seems to indicate they haven't really figured out who they are or the strategy they are adopting.
If they are traders, then they should take such volatility in their stride and move on.
And if they are long term investors who are taking a 5- year view of the stock or even more, they should simply ignore the stock price volatility and focus on the long term fundamentals.
As far as I am concerned, I am an investor but my time horizon is not 5 years. It is more like 2-3 years and when I look at the share price of the company from this perspective, I find it extremely overvalued.
You see, when you are taking a 2-3 year view on a stock and are hoping to pocket 50-100% gains, you are betting more on the stock market underdogs that are going through a tough time that's temporary and may rebound soon.
Thus, you are betting both on the earnings growth as well as an expansion in the PE ratio of the stock.
Take Precision Camshafts for example which we closed recently with gains of 177% in one year. The normalised PE ratio of the stocks was around 6x which went up to 16x when we closed it. Thus, most of the gains were driven by PE re-rating.
Or consider Geojit Securities that we recommended at a PE ratio of 9x on its normalised earnings, which has gone up to 14x and which we sold at more than 100% gains.
Thus, my strategy is more about buying stocks at low digit PE multiples and then recommending a SELL after the stock gets re-rated and goes up 100%-200% over a period of 2-3 years or maybe even less.
Paying another more than 20x-25x in terms of the PE ratio on its trailing earnings is blasphemous for me.
Considering IRCTC's normalised earnings at Rs 6.4 per share that it achieved in FY20 and its current share price of around Rs 850 per share, the stock trades at a PE ratio of more than 133x.
This is ridiculously above my buy zone of Rs 160 per share.
Does this mean I am right and the market is wrong? Of course not. All I am saying is based on who I am, and the strategy I follow, the stock does not fit my buying criterion. It came close to fulfilling it back in March 2020 when it fell to Rs 180 per share.
If you do not have your own buying and selling limits for stocks, I suggest you start working on them right away based on your strategy and your preferred time horizon.
But do ensure that it is rooted in reality and does not involve paying PE multiples that have often failed to generate satisfactory results over your time horizon.
Mine certainly have and therefore I will stick to them, even if it comes at the expense of missing a multi-bagger like IRCTC.
Warm regards,



Rahul Shah
Editor and Research Analyst, Profit Hunter
Recent Articles