I've Said It Before and I'll Say It Again: You Need Smallcaps in Your Portfolio
Nov 5, 2018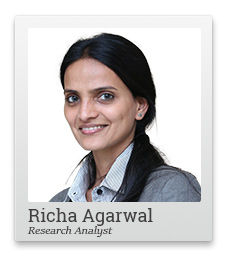 Glancing through my stock screens today, two familiar names caught my eye...
My screen was flashing green with PC Jeweller and Infibeam Avenues.
These stocks were among the top gainers in the BSE Smallcap Index on Friday. While I was taken aback, I was not surprised to see retail investors unfortunately latching on to these falling knives.
In a rising market, most stocks generally go up. As they say, a rising tide lifts all boats - even the wrecks. The effect is amplified for smaller vessels - just like it is for smallcaps.
When markets go up, smallcaps tend to outperform.
Now, looking at the carnage in October, you know that the reverse is also true. The Smallcap index has outperformed the Sensex when it comes to crashing as well.
While the Sensex is down 10% from its peak, the BSE Smallcap Index is down more than 28%.
Thankfully, Hidden Treasure subscribers need not worry about timing the market. They are in safe hands.
As I write this, they can buy over twenty fundamentally solid smallcaps for the long-term.
Five of these are the highest rated 'Best Buys' that you can find in the smallcap universe.
Small Caps Stocks - Winners for Your Portfolio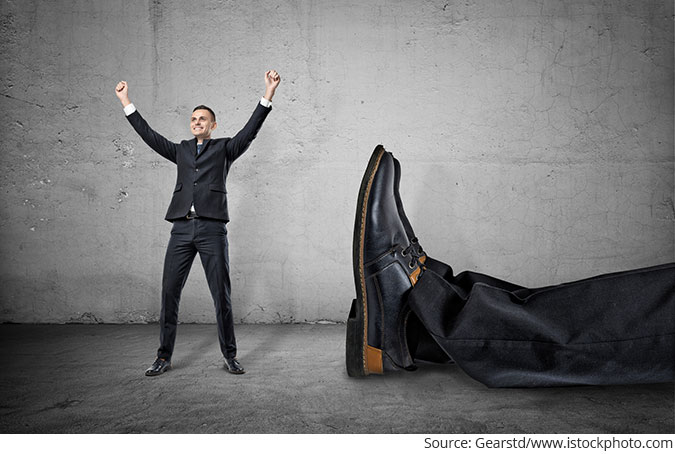 This brings me to the point in question.
Should all investors, even those new to the stock markets, buy smallcaps at all?
We at Equitymaster are very clear about our answer.
Yes!
And we have legendary investor, Warren Buffet to back us up:
It's a huge structural advantage not to have a lot of money. I think I could make you 50% a year on $1 million. No, I know I could. I guarantee that.

The universe I can't play in has become more attractive than the universe I can play in. I have to look for elephants. It may be that the elephants are not as attractive as the mosquitoes. But that is the universe I must live in.
The truth is, Buffet envies retail investors like you.
Think about it. Most people don't have the kind of money to invest that fund managers do. This is a good thing. It means you don't need to look for elephants. You can swat the attractive mosquitoes instead!
Here's why every stock market investor should have the best quality smallcaps in their portfolio.
High growth potential: Imagine two companies in the same industry having similar solid fundamentals. Then, in the long-term, the company which grows faster will create more wealth. A good example: Amara Raja v/s Exide.
Valuation disconnect: Good quality smallcaps tend to significantly outperform largecaps in the long-term. But the key word is 'long-term'. For investors patient with smallcaps, the returns are huge. You can use periods of valuation disconnect to slowly accumulate such stocks.
Lack of institutional ownership: Remember Buffett's words? Institutional investors are busy hunting elephants. This is great news for the aam investor. If you can get in early, before the big guys, then big gains await you!
Liquidity: Many smallcaps are not heavily traded. This presents a good opportunity. A good quality smallcap, which is growing earnings over time, will attract attention. As the public becomes aware, demand for the stock goes up. When this happens, many investors bid for a limited number of shares on offer. The result? You guessed it! The stock price rises rapidly.
If you believe that high quality smallcaps belong in your portfolio, then the next logical question is how do you find them?
Smallcaps are riskier than largecaps.
How to mitigate the risks?
How much exposure should you take in each small cap?
I do this for a living. And I can assure you, the process is not easy.
But the good news is you don't have to do the heavy lifting yourself - I've got you covered. My service, Hidden Treasure's been going great guns.
Since its launch 10 years ago, the service has beat the Sensex almost 3X.
We have uncovered serious winners like Page Industries, eClerx Services, NIIT Technologies, Balkrishna Industries, City Union Bank, Indoco Remedies, PI Industries, Astral Polytechnic, Vinati Organics and many more!
Of course, you can't buy above stocks at current prices. They've already made their investors a lot of money.
But you know why NOW is the best time to get into the new generation of small caps set to explode?
Because of the recent small cap crash...that has brought many quality small caps in the buy zone and offers a great upside potential from here.
Yes, the segment everyone is worried about - is exactly the place to make your money now.
Regards,



Richa Agarwal (Research Analyst)
Editor, Hidden Treasure
PS: To get access to 3 high-potential small cap stock recommendations you could consider adding to your portfolio today - when their valuations are perfect - sign up here now.
Recent Articles