What Should Investors Do After Sensex 43,000?
Nov 12, 2020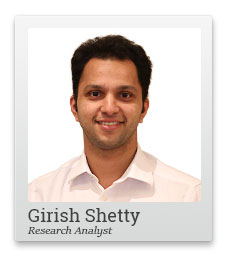 We are getting close to the end of 2020. A year as strange as any that we will ever experience.
In the Indian share market, it started with the BSE Sensex and NSE Nifty hitting an all-time highs in January.
No one then had even any idea of what was in store.
We had one of the scariest periods with the news of Covid-19 in March. The market crashed nearly 40% in just two months.
Around the same time, almost every country including India announced complete lockdowns.
The economy came to a halt. Everyone expected things to get even worse for the markets. People were advised to stay in cash or gold and wait for a better opportunity.
If only predicting the markets were so easy!
The markets have rallied like never before. The Sensex is now up almost 70% in just 8 months. It has now reached a new all-time high and has crossed 43,000 for the first time ever.
--- Advertisement ---
The Smallcap Revival Summit

Join us on the evening of 28th January to learn,

• Why despite rallying over 100% since March-2020 lows... small-cap stocks are set for a massive rally over the coming months and years
• Details of our top 3 stocks to capture potentially huge gains from this upcoming small-cap rally
• And how to spot opportunities, even in the current market, with potential to generate 200%, 400%, and even 900% long-term gains

Plus there is a lot more that we are going to cover.

The summit is free to attend for Equitymaster readers.

But since there are limited seats, we would recommend you to register at the earliest.

Click here to register. It's free.
------------------------------
Social media experts predicting doom and gloom in March are left scratching their heads.
Pfizer has announced positive news on a vaccine for the virus. The US presidential election is over.
And social media experts are at it again.
They're expecting this rally to continue. People who were scared to invest when the Sensex was around 25,000 are now ready to invest at 43,000.
What should you do now, dear reader?
First, avoid investing based on events. US elections, Covid-19, Indian elections. These events will all tempt you regularly.
Someone will say 'get out and stay fully in cash'. Some might say 'go all in now'. Ignore both extremes.
Second, think long-term. Invest only the amount that you won't need for 5 years and more.
Now, coming to the rally...
You've seen most of your favorite stocks touch new all-time highs. Now, the fear of missing out (FOMO) syndrome might kick in. You'll hear news headlines of market touching new highs every day.
BREAKING: Full Details of the #1 Investment of the Decade...
If your top quality stocks have run up, the temptation might be high to look for the next set of stocks. Stocks that haven't run up too much. Stocks that are supposedly 'cheap'.
But here's where most retail investors falter.
In a market rally like this, they end up buy stocks of poor-quality businesses.
And when the market cycle turns, these stocks get battered. Investors are left with a portfolio of many junk stocks.
Be it a market rally like now or any time in the market, never compromise on quality of the business.
I regularly write to you to avoid high debt companies. You should also avoid companies with poor corporate governance and poor business models.
In a market rally these stocks tend to find the fancy of retail investors.
Don't fall into that trap. Avoid them.
As we move towards 2021, which stocks should you buy?
Stocks of high-quality businesses.
By high quality, I mean stocks with the ability to survive for a long time.
Be it a major pandemic like Covid-19 or any other tough situation, the business should be strong enough to survive.
If it has seen such cycles in the past and come out stronger, it is likely to do well in the future.
--- Advertisement ---
Top 3 Stocks for 2020 and Beyond

We've uncovered 3 high-potential tech stocks after years of research.

These 3 cutting edge tech stocks could potentially create a wave of Indian millionaires.

First one is present in the sector which is expected to GROW over 300 times by 2030.

Second one is one of the leading players in Artificial Intelligence technology.

And the third one is involved in putting up a global safety net to save the world from cyber criminals.

These 3 tech stocks have the potential to offer life-changing gains in the long run.

Click here to get the details...
------------------------------
Look for above average businesses. These businesses don't need to much money to grow.
They earn excellent returns on the money invested (ROE, ROCE). They produce essential products which will be in demand for decades.
And finally, these businesses should be backed by a strong management.
If you find such stocks at reasonable valuations, it makes sense to buy and hold on to them for decades to come.
The wealth creating opportunities in such stocks will be huge.
My colleague Richa has found one such top quality small cap stock for 2021. It's a stock with the potential to create decades of wealth for investors.
If you focus on owning such quality stocks, you won't be bothered by the next market crash or a rally like we're seeing right now.
Richa will be talking about this stock in detail at 5 pm today at her online mega summit - No 1 Stock for 2021.
Thousands have already booked their seats. Don't miss it.
Warm regards,



Girish Shetty
Research Analyst, Hidden Treasure
Equitymaster Agora Research Private Limited (Research Analyst)
PS: Join Richa today for the No 1 stock for 2021 Mega Summit. Block your seat here.
Recent Articles