Investment in securities market are subject to market risks. Read all the related documents carefully before investing
India's Third Giant Leap


Discover the Best Category of Stocks to Ride this Mega
Opportunity at Our Upcoming Special Event
Has the Stock of BSE Run up too Fast, too Soon?
Nov 13, 2023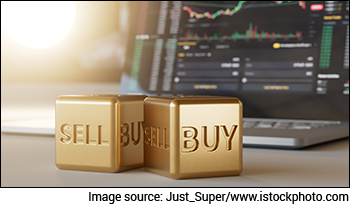 Before I start, here's wishing all our valued readers a Happy Diwali and a Prosperous New Year. May your portfolio radiate the same brightness as the colourful diyas of Diwali.
Moving on to today's piece, there is one thing the stock market has taught me over the last few years.
There are times when a large number of stocks are available at attractive prices and there are times when a large number of stocks are expensively valued.
If you buy in the former environment, there's a strong chance you make market beating returns over the next 2-3 years.
On the other hand, taking maximum exposure to stocks in the latter environment may end up doing more harm than good, at least over a 2-3 year period.
Well, given how the markets are placed today, especially the mid and small caps, we believe finding good stocks at attractive valuations is not that easy any more.
Consider BSE Ltd for example.
At close to 110x, the PE ratio of BSE Ltd does look a lot stretched.
Now, some would say that the PE of the stock is a far more reasonable 45x and not 110x as its trailing twelve-month earnings is close to Rs 46 per share.
However, these earnings reflect the sale of its 5% stake in CDSL. Hence, if you strip that out, the PE ratio is indeed more than 100x.
--- Advertisement ---
Investment in securities market are subject to market risks. Read all the related documents carefully before investing

3 Stocks to Add to Your Watchlist

Recently, our co-head of research, Rahul Shah has uncovered these 3 amazing stocks.

All 3 of them are very strong on fundamentals.

Not only that...

They are also the front-runners in riding what he calls India's third giant leap.

A leap that could potentially generate wealth at a scale we have probably never seen before.

Rahul will share all these details at his upcoming special event... including his favourite category of stocks to ride India's third giant leap.

See Full Details Here
Details of our SEBI Research Analyst registration are mentioned on our website - www.equitymaster.com
---------------------------------------------------
Is this justified? Certainly not for a value conscious investor like me.
It should be noted that BSE Ltd still holds a 15% stake in CDSL. It also has more than Rs 30 bn cash sitting on its books.
Both of this put together amount to close to Rs 400 per share.
Therefore, effectively, the PE ratio of BSE should be calculated based on a share price of Rs 1,600 per share and not the current share price of around Rs 2,000 per share. We've deducted Rs 400 to account for stake in CDSL and cash on the books.
Now, even on this revised price of Rs 1,600 per share, the PE ratio comes to close to 80x. For perspective, the stock's five-year average PE is just 26x. Hence, the stock is 3x more expensive based on its historical PE multiple.
There's no doubt that BSE ltd is a good quality company, has a strong moat and has aggressive growth plans lined up for the future. However, is the future so good that one should give it a 3x multiple to what it has commanded in the past?
If you look at the other good quality companies and the multiples they are trading at, a PE of 80x does look reasonable. But this comparison assumes that other good quality companies are also trading at reasonable valuations and this assumption may not be true. A lot of good quality companies are not cheap by any stretch of imagination.
Another way of assessing is figuring out whether one can double one's money in the stock in 3 years even if the PE reverts to the long-term average.
For BSE Ltd to go to Rs 4,000 per share in 3 years and trade at a PE multiple of around 30x, its earnings will have to grow by more than 6x over the next 3 years. Yes, that's right.
--- Advertisement ---
Investment in securities market are subject to market risks. Read all the related documents carefully before investing

Indirect Path to Riding EV Opportunity

EV is an emerging opportunity of this decade.

And most investors think the best way to ride this opportunity is through stocks of EV making companies.

Well, our research suggests that's not a recommended strategy.

Click Here to Know More
Details of our SEBI Research Analyst registration are mentioned on our website - www.equitymaster.com
---------------------------------------------
For the stock to be a 2-bagger at a PE multiple of 30x, earnings will have to go up by more than 6x.
Not impossible but not very easy either, especially after considering the fact that between FY20 and FY23, both topline as well as bottomline grew in the range of 1.5x.
Another way of assessing the valuations is asking how much would other famous value investors or growth investors would be willing to pay for the company? Say, someone like Warren Buffett or Peter Lynch.
You see, Benjamin Graham, who was Warren Buffett's mentor, often spoke about paying a maximum PE multiple to a stock and sticking to this upper limit no matter how good the stock or how fantastic its growth prospects.
This discipline was important to save us from overpaying for quality or growth, which is easily one of the biggest mistakes that most investors make.
Graham's most popular student, Warren Buffett has really taken this lesson to heart.
There have been numerous case studies around each and every big-ticket investment that Buffett has made over the years, and it has come to light that the Oracle of Omaha hardly ever paid more than 18-20x PE multiple for purchasing a stock. Yes, that's correct.
He may have moved away from buying cigar-butt stocks. However, what he did not move away from was having a strict buying discipline.
Of course, I am not saying that we should do the same and not pay more than 18-20x for many stock. That may be too conservative as per Indian standards.
Discover: Why you should consider investing in 'Safe Stocks'
However, we should certainly have some fixed upper limit and this limit for me personally is a PE of 25-30x.
Yes, that's right. I don't like paying more than 30x for recommending a stock, no matter how good the quality or the growth prospects. This makes BSE Ltd way too expensive for my taste.
Well, we've looked at BSE Ltd from multiple angles. We've looked at it through the 'growth in earnings' lens, through the 'historical multiple' lens, and through the 'maximum upper limit' lens.
And from each of these vantage points, the risk-reward ratio of investing in BSE Ltd does look loaded in favour of risk at current valuations.
Agreed that there are a few high-quality stocks out there where one can make good money over the long term even after paying a PE multiple of 60-70x.
However, such stocks are few and far between. And it is difficult to identify such stocks beforehand. Which is why I like to take a blanket view and avoid recommending any stock where the PE is extremely high.
If you have this skill of paying a very high PE multiple and still earning very good returns, we wish you all the very best. But if you don't, then a sensible decision would be to stay away from such stocks.
Happy Investing.
Warm regards,



Rahul Shah
Editor and Research Analyst, Profit Hunter
Recent Articles