This is why you should stay away from stocks like Nykaa
Nov 18, 2021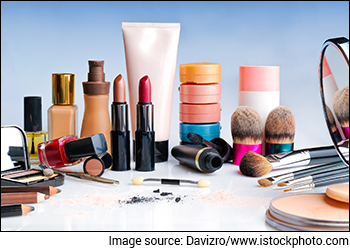 To fundamental analysts like me, the equity markets are becoming a strange place to work in.
The market's obsession for loss making companies is a puzzle which always eludes me. The love for these companies is based purely on a goldilocks scenario playing out.
After all, how else would you justify a FY41 valuation.
As a Chartered Accountant and a fundamental analyst, I have learnt to value companies based on their intrinsic value and the concept of margin of safety. I find it very difficult to model new age tech companies.
The moto has become: Higher the loss, higher the optimism about the prospects of the company.
Last week, when food aggregator Zomato reported its second quarter results, the headlines read 'Zomato loss widens to Rs 4.3 bn as delivery costs go up'.
Increased loss in a normal world would mean bad news, but Zomato's stock was up by 5% the next day.
The stock market can't seem to get over the VC mentality it seems.
Every few years, the markets are obsessed with an acronym, thereby letting it build stories and narratives around them.
During the early part of the decade, the acronym was 'solar' and 'renewables'. The stock market was obsessed with companies which had anything to do with renewables.
--- Advertisement ---
STOP Trading and Become a Lazy Millionaire...

There's an incredible way to get extremely rich without losing any sleep whatsoever.

The most amazing thing is that you can accelerate your wealth creation journey with very little effort...and without any unnecessary risk.

Rahul Shah, our Co-Head of Research, is about to reveal his ultimate master key to SUPERFAST riches which he has successfully mastered over the last 15 years.

In fact, on 24th January at 5pm, he's going to reveal everything about the most controversial project of his career - Lazy Millionaire.

If you want to sleepwalk your way to extreme riches, you've got to tune in to this special summit.
------------------------------
We all know how that ended.
The acronym now has changed to 'Platform' in the tech space. The pre-requisite is that the word 'Platform' should be somehow linked to the company.
Now I do believe many of the companies in technology and new age ecommerce business have solid business models. But what scares me is the euphoria and the valuations around them.
Seeing the meteoric rise in the stock prices of these ecommerce and platform companies in an extremely short span of time, I am reminded of what my father taught me as a kid.
'In life, what goes up extremely fast, will come down even faster'.
The law of reverting to the mean somehow always works in the stock market.
When I look at how fast the stock prices of these platform companies go up on listing day and the euphoria around them, it gives me a 'too good to be true' feeling.
Let us take an example of the most talked about the tech platforms like Zomato, Nykaa, Car trade, and PB Fintech (Policy Bazaar). All hit the secondary market recently.
A quick wrap of these businesses
Every platform company has a different business model. This is in terms of customer base, ticket size, penetration, etc. So it's naive to paint the all platform companies with the same brush.
Some business models are strong. Others have flaws.
Some companies might turn profitable soon. Others might perish.
FREE REPLAY: Catch the Details of Potential Crorepati-Making Stocks Right Now...
The business models of Nykaa and PB Fintech are solid and scalable.
My focus in this piece is on the valuations and the uncertainty around it, not the business model per se.
How did we get here? - Greater Fool theory
The investments by private equity players kept funding losses during the initial phase.
Now it's perfectly normal for companies to have losses during their initial years of operations. But I fail to understand the fact that every time a loss making start up gets an additional round of funding, the valuations keep on rising.
This is exactly 'The Greater Fool Theory' where private equity players eventually make money because there will be 'someone' who will buy from them at a higher price.
In stock market terms, that 'someone' is the retail investor and the exit route is generally during the IPO.
Just look at the timeline of the Zomato IPO.
4 months before the IPO, Zomato was valued at US$5.4 bn (15 times EV/Sales of FY20).
The IPO Valuation of Zomato was US$9 bn (29 times EV/Sales FY21).
That is 75% jump in valuations in just 4 months
What changed in 4 months? Nothing.
Now let us look at Sapphire Foods IPO. The chain operates Pizza Hut, KFC, and Taco Bell in India.
--- Advertisement ---
[Alert] Sell These 3 Stocks Immediately

These 3 stocks are ticking time bombs in your portfolio.

It is very likely that you could be owning these 3 overvalued...

fundamentally weak... ready to crash stocks... in your portfolio today.

Because many stock brokers have painted rosy pictures of these stocks. But the reality is starkly different.

If the market crashes, then these stocks could wipe out your wealth.

You should get rid of these stocks as soon as possible.

Click her for full details of these 3 landmines
------------------------------
Here is the chronology of events...
March 2021 - Rights issue to promoter at Rs 187 per share.
August 2021 - 9.2 m shares issued to promoters at Rs 505 per share.
November 2021 - IPO is pure Offer for Sale (no proceeds went to the company). Promoters are selling 6.5 m shares at Rs 1,180.
That is 9 times increase in valuation of Sapphire Foods in just 9 months.
Before subscribing to the IPO, the question to be asked was...
Why are the promoters partly exiting their holdings if they were so confident of future growth?
This is exactly the greater fool theory playing out. The smart money i.e. the promoters and PE funds are exiting after making 10-20 times returns in a few years.
Food for Thought
We have come across many reports valuing these new age tech companies 30 years down the line and assigning a fair price based on those assumptions.
Let me give you an example of what happened to Infosys during 1999-2000.
Infosys was the leader in the software sector and a favorite of investors in 1999. It was growing its revenues at 100% for quite some time.
The stock price shot up from Rs 2,000 in January 1999 to around Rs 24,000 in March 2000. However, by September 2000, the stock was down to Rs 7,000.
Nothing had gone drastically wrong with the company since March 2000 when the stock was at its peak.
It's just that the valuation of the stock was unsustainable.
Infosys at its peak price of Rs 24,000 in early 2000 had a market cap of Rs 850 bn. The market justified it because the company was growing at 100% every year.
In financial year FY20, Infosys reported a revenue of Rs 8.8 bn.
If revenues grow at even 50-55% CAGR over the next 10 years, almost half the 1999 growth rate, Infosys will report revenues of Rs 704 bn.
Infosys was valued at a market cap to sales multiple of 100 times in 1999. If we take the same multiple to value Infosys today, Infosys would be valued at US$1.6 tn.
The GDP of the USA was US$9.2 tn in 2000.
So, the valuations were implying Infosys was 17% of GDP of the largest country in the world.
That can't be true.
Infosys is among the best IT companies in India and the world. The institution which Mr. NR Murthy has built has changed the face of Indian IT sector.
However, if you would have bought the stock Infosys at the astronomical valuations in 2000, you would have lost money in the medium term and made very average returns on a long term.
Besides, Infosys was a profit-making company. The new-age tech startups are loss making. They have been programmed to burn cash doled out by private equity funds.
I started with how strange the market is. Let me leave you with an example...
Tata Steel's net profit was Rs 125,000 m for the last quarter. On the other hand, Nykaa's net profit was Rs 120 m for the last quarter.
The marketcap of Tata Steel is Rs 1.5 tn. The marketcap of Nykaa is Rs 1 tn.
Now you know why I won't be investing in Nykaa. What about you?
Warm regards,



Aditya Vora
Research Analyst, Hidden Treasure
Recent Articles