The Big India Revival
A Once-in-a-Generation Wealth Building Opportunity
With 1,000% Long-term Gain Potential
Looking to Buy Voltas? Read this...
Nov 18, 2022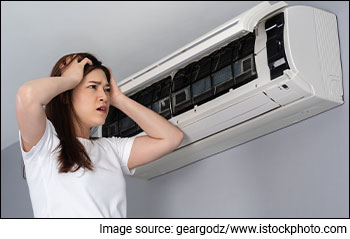 Picture this...
While the benchmark indices are barely few percent away from all-time highs, the stock of a company that is the market leader, has corrected by more than 35% in a year.
My question is... Would you buy this stock?
After all, haven't we been taught that the best long-term investments are made when a good quality company is facing turbulent times.
When a sector is facing headwinds, isn't that a good time to look at that sector?
I'm sure, this piece of information is inadequate to make an informed decision. After all, it's pertinent to know about things like valuation, market share of other players, competitive intensity, and so on.
--- Advertisement ---
The Big India Revival

3 Hidden Forces Converging To Trigger a Multi-Trillian Dollar Shockwave

That Could Mint Countless Dollar Millionaires in India

You Could Be One of Them

Full Details Here
------------------------------
The industry in question is air conditioning and the company is Voltas.
The Indian A/C Market
| Parameters | Status |
| --- | --- |
| Competitive Intensity | High |
| Price sensitivity | High |
| Price War | Yes |
| Industry Penetration | Under Penetrated |
| Industry characteristic | Organised |
| Raw material Sensitivity | High |
| Government Intervention | Low |
Source: Equitymaster
Now if you were to make a choice whether to buy Voltas or not what would be the one factor which would be the trigger for your decision?
Well, my answer would be the price war and competitive intensity. Both are interlinked.
I believe other parameters which already existed due to the nature of the industry, would not move the needle beyond a point.
Take price sensitivity for example. The industry dynamics made this factor a constant, taking in to account the nature of the product.
As a matter of fact, things like government intervention or raw material sensitivity are macro factors which will affect the entire industry, not just one company.
Even if we assume a worst-case scenario of government intervention, which could be negative for the companies, there will be a positive effect on the consumers.
If, due to government intervention, in the form of higher export duty, leads to lower selling prices and realisations for companies, it would boost demand.
However, there is just one factor which disturbs the entire industry's decorum.
Price Wars: Irrationality of One or Two Players
Every company wants to gain market share and competitive pricing is one of the ways to achieve it.
However, pricing works in an industry where branding or differentiation has limited impact. Healthy pricing is competitive but the fear of irrationality is a problem.
Problem 1: MNC brands like Daikin, Hitachi, and Panasonic have entered the mass A/C market.
Problem 2: Local players BPL and Onida have re-surfaced and are trying to capture market share in the mass category.
Problem 3: In-house brands of distributors like Croma and Vijay Sales, as well as private label brands from ecommerce giants like Flipkart and Amazon, are selling at a 10-15% discount.
When new players come in, it's normal for them to buy market share via discounts. However, this normally lasts for a year or two, till the brand is known to the audience.
However, in the A/C market, MNCs like Daikin and Hitachi have entered the mass market since 2019 offering better deals than incumbents. To add to it, local home-grown players which were almost bankrupt have sprung to life like Onida and BPL.
When you step in to a Croma or a Vijay Sales these days, they push their in-house brands which are at a 10-15% discount while offering the same features. A lot of the target audience will go for these in house brands with the right financing.
All of this has led to a price war with market leader Voltas losing market share.
So, Voltas has 2 options...
Option 1: Participate in the price war and defend its market share at the expense of margins.
Option 2: Safeguard margin and brand at the expense of market share and growth.
Voltas which always had a market share of 25% over the past many years, has started to lose market share over the past 4-5 quarters.
In fact, its market share breached the 20% mark and dipped to 19% during the March 2022 quarter.
You could argue, this is temporary, and sanity will prevail.
After all when was the last time you saw Voltas - a flagship Tata group stock - down 35% in a year and there are no takers for the stock.
Logically, going by the history, the best time to buy the stock would be now.
But wait. Let us look at the numbers.
Voltas net profit has declined continuously in the past 4 quarters. In fact, the latest September 2022 quarter, the company reported a loss.
Before taking a call on Voltas, it is important to have answers to some questions...
1) Valuations
I believe valuations are at a median PE which is a fair valuation. However, the best time to buy the stock would be if and when Voltas falls below median. With 1-2 quarters of bad performance could fall more.
2) Is the change in industry margins permanent?
Well, the answer to that depends on the pricing war. The more relevant question to be asked is if it's a permanent scenario or not.
The average industry margin over the past 10 years have been close to 10-11%. However, over the past 8-10 quarters, it has dropped to 6-7%. If this is going to be permanent, then the A/C industry's valuation multiple will fall by at least by 20%.
My View
The odds of market leaders like Voltas bouncing back are high. I agree valuations are not really mouth-watering but they are fair.
There are seldom times when bluechips like Voltas, from the Tata stable, have massively underperformed the market.
I believe any further decline in Voltas will be an opportunity to own the market leader in an under penetrated product category.
What do you think, dear reader? Write to me with your thoughts on Voltas. Do you think it's a good buying opportunity?
Warm regards,



Aditya Vora
Research Analyst, Hidden Treasure
Recent Articles