Lesson for Investors from the Lakshmi Vilas Bank Fiasco
Nov 19, 2020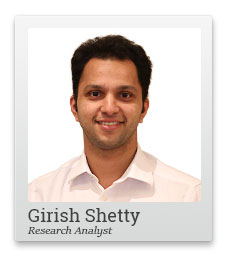 It was a typical lazy Sunday evening.
A friend of mine suggested we go for a small ride nearby for coffee. Since I wasn't that occupied, I tagged along.
These days small outings like these feel good. Specially after being almost locked in for the whole year due to Covid-19.
As we were sipping on our coffee, my friend's attention wandered to a large board in front of us. I saw it too.
It was that of a small finance bank offering 9.25% on fixed deposits (FDs). My friend's eyes lit up.
He instinctively asked me, 'Isn't this a great deal? My HDFC Bank offers me a paltry 5-5.5% interest rate for my FDs. Doesn't it make sense to switch and move my FD to this small finance bank'?
--- Advertisement ---
The Hidden Opportunity in EV Stocks No One Knows About

With today's fast-changing technology and concern about the environment, the popularity of electric vehicles (EVs) has been on the rise.

Most investors go the usual route of investing in large companies and waiting to rake in profits.

We believe that's not the best approach.

In fact, our research has uncovered a hidden way to make potentially windfall gains from this EV opportunity.

Interested to know more? You can get all details by clicking the link below:

Equitymaster's Latest Research Project - Details
------------------------------
I had to explain to him in detail about why there's a difference between parking your money in an HDFC Bank or a Kotak Mahindra Bank versus a small finance bank.
There's a big risk of losing your entire principal amount for that 2-3% extra return. I then asked him if such a risky deal was attractive.
We saw this risk play out with the Lakshmi Vilas Bank this week.
The RBI has placed it under moratorium for 30 days. Withdrawals have been capped at Rs 25,000 for 30 days.
While depositors have been assured that their money is safe, is it worth the stress though? Wouldn't their money have been safer in another bank?
Back in May last year, we had warned our readers about this bank - How We Avoided a 60% Loss in Lakshmi Vilas Bank.
The risk applies not only in FD investment but in the Indian share markets as well. Investors tend to only look at returns and completely ignore the risk.
This is the first question that an investor should ask...
Is there a chance of losing my money completely?
Alert: Discover Richa's Top 3 Stock Picks for 2022...
If yes, then it's better to avoid the company irrespective of the return it promises.
The chances are 9 out of 10 times; you will lose your money in such companies.
If you manage to protect your capital, returns will take care of itself. Follow these few basic checks to avoid such situations...
What are the chances of a company going bankrupt? Is the company debt way too high? In case the company is not able to generate revenues in the short-term, will it be able to pay its interest on debt?

We saw this situation play out this year due to the Covid-19 crisis. The best option is to avoid such companies.


Despite your checks, you might end up with a bad company. It happens to everyone. How do you safeguard your portfolio against such risks?

Asset Allocation is key here. Even an 80-90% loss on 1-2% of your portfolio won't affect your returns much. But an 80-90% loss on 20-30% of your portfolio will have a big impact. Avoid taking large positions where you feel the risk is too high.
We've been doing the same for our Hidden Treasure subscribers in a post Covid-19 world.
--- Advertisement ---
Ride Extreme Market Swings Successfully...

This is what happened at 20:02 minutes...




Watch Full Replay of Lazy Millionaire
------------------------------
Subscribers would've noticed that we've been focusing on low debt, low risk, quality smallcaps in our recent Hidden Treasure recommendations. These are businesses where don't have to lose sleep on them going bust.
The next time you see an advertisement of an unknown bank offering high returns, you know what to do.
Remember, return of capital is much more important than return on capital.
Warm regards,



Girish Shetty
Research Analyst, Hidden Treasure
Equitymaster Agora Research Private Limited (Research Analyst)
PS: Get the best smallcap stock recommendations as a premium member of Hidden Treasure. Sign up here.
Recent Articles