The One Number that Makes This Stock Our Most Unique Recommendation
Nov 20, 2018
Editor's Note: The Smart Money Secrets team have just uncovered a fantastic new recommendation. We thought you might want to hear from them. Today, Sarvajeet talks about this fabulous find - and tells you why you should be very interested. For access to all Smart Money Secrets recommendations please click here.
---
We always try to find businesses with little or no competition.
Such companies enjoy robust profits. It also helps them generate above average return on assets and strong cash flows.
In simple words, we call them 'Moat Businesses'.
These businesses are usually insulated from competition in some way.
Lower Competition = Higher Profitability
However, it's very difficult to find such a business because high profitability always attracts competitors.
The best example of a moat business would be a monopoly.
However, absent government support, monopolies are difficult to establish and maintain.
That brings me to the next best scenario - The Duopoly.
Duopolies Can Be Great Businesses to Invest In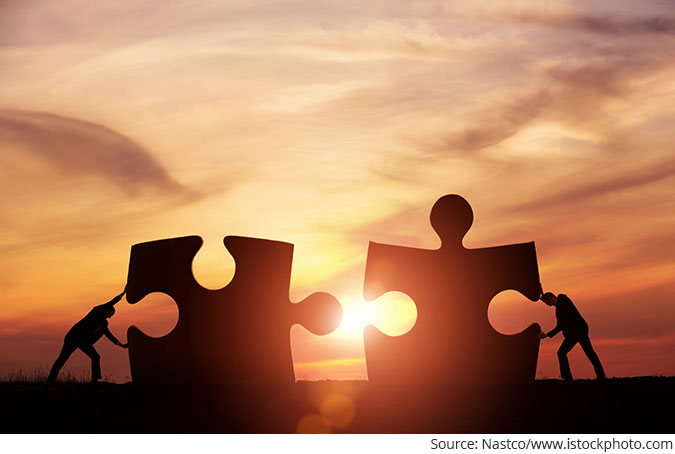 Duopolies are industries controlled by just two players. With two dominant players, the threat of new competition is minuscule.
Sometimes, one player tries to undercut another. But if the industry is big enough, both players can grow profitably for a long period.
When we see such strong monopolies or duopolies, the logical question is - What is protecting them?
There can be many reasons. But the reason why this month's Smart Money Secrets recommendation is protected is one of the best. It's regulated by an industry regulator.
Both players have licenses from the industry regulator and there's almost no chance that any new player will be granted a license.
That's why the Duopoly is very strong.
Even better, the company we are recommending in just a few days, is gaining market share within the duopoly.
It is gaining market share by targeting the lower end of the market. The other player is not focused on that segment.
In more good news, this industry has just one player on a global scale (a monopoly) and only five countries have two players.
A third player has not threatened these strong, well-established companies. So, we are unlikely to see a third player in India as well.
Even if a third license is issued, the pricing is strictly controlled by the regulator. This means the incentives for a new player to enter the market are not great.
At Smart Money Secrets, we want to find not only good business but we also want to see the strength of these businesses reflected in their financials.
And the numbers are totally solid in the case of our upcoming recommendation.
This company has a very good asset working in its favour. It has hardly invested any money in big plants, fancy offices, etc.
The icing on the cake is the company has huge cash on its balance sheet and zero debt.
If you love crunching numbers as much as I do, here's a very interesting nugget of information.
This company generates an infinite return on its invested capital.
Yes, infinite because the cash on the balance sheet is higher than the company's net-worth!
I call it an infinite return business. I guarantee that you will not find many companies like this one.
It also scores very high on our Smart Money Score. We believe, it is one of the few companies which has a huge run-way for growth in the Indian markets.
We are working on the report right now and will soon share it with our Smart Money Secrets subscribers.
Stay tuned...
If you would like to sign up for Smart Money Secrets, you can do so here.
Regards,


Sarvajeet Bodas
Research Analyst, Smart Money Secrets
PS: Get the top picks of India's best investors - and follow these gurus to build your wealth. Subscribe to our guru-based investing service - Smart Money Secrets - right now. A fantastic offer is just about to close. Check it out now.
Recent Articles